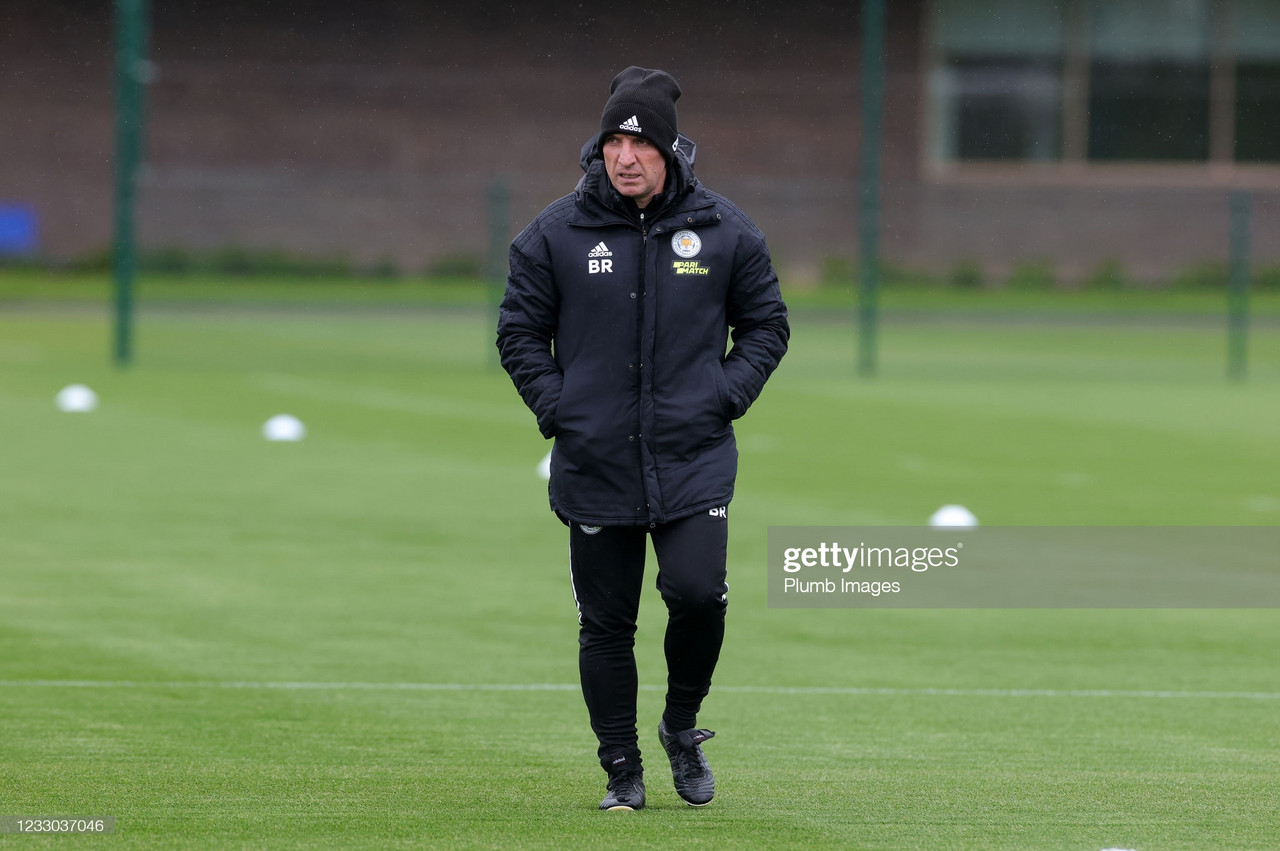 Leicester City host Tottenham Hotspur this Sunday in what is set to be a season-defining game. It will be the first time since March last year that Leicester will have fans back in their own ground.
Anything but a win will see them fail to get Champions League football on the last game for the second season in a row.
Spurs travel to the King Power Stadium in what will likely be Harry Kane's last game for the club.
Brendan Rodgers spoke to BBC Radio Leicester...
With a win possibly seeing them snatch back the last place in the top four, Rodgers reiterated how important it is to just focus on their own game - and not worry about other results: "We're only concentrated on what we can do. Let's try and get the three points and see where we finish up. We prepare to face a tough team with top players.
"It's not over yet, I have optimism and belief, we don't want for the door to have to be opened and for us to have not walked through it so we want to win our game and see what happens.
"I told the players, You've become winers now, that will take you onto a new level, it''s my job to lead and drive the team, we want to keep pushing."
Rodgers discussed the fitness of his players and gave an update on Jonny Evans who missed the game against Chelsea in midweek.
He said: "Jonny Evans will miss out, everybody else is available that was in the squad on Tuesday."
On Friday, it was announced that three players will be leaving the club after lengthy stays, including club captain and title winning hero Wes Morgan.
Rodgers had his say on Morgan: "He's played over 750 career games, didn't play top flight football until he was 30 year's old, and went on to win three trophies and now he has an iconic status. He'll always be a legend of this club. It's a remarkable career that sadly comes to an end
"He's an amazing guy and a brilliant player. In my time here, it was important for me to keep him. He wasn't maybe going to play as much anymore but he was an important personality. He's given me all that and more."
He also had his say on Christian Fuchs, who is also departing: "He came here as a free transfer from Schalke and played a huge role in the title-winning season. Similar to Wes, he's played a very important role for me.
"Whether he's played or not, he's been an incredible professional, the type of guy I wanted around. He's an incredible person and he still has games in his legs."
Also, unsung championship hero Matty James is ending a nine year spell at the club. A few words from Rodgers on James: "I'm so pleased for Matty. When I came in, it was difficult for him in terms of injuries. He played a huge part in the great escape, which allowed the Club to do what it has gone on to do.
"He sees the game from the highest level. I'll miss him, he's an honest guy, a funny guy and a very talented player."