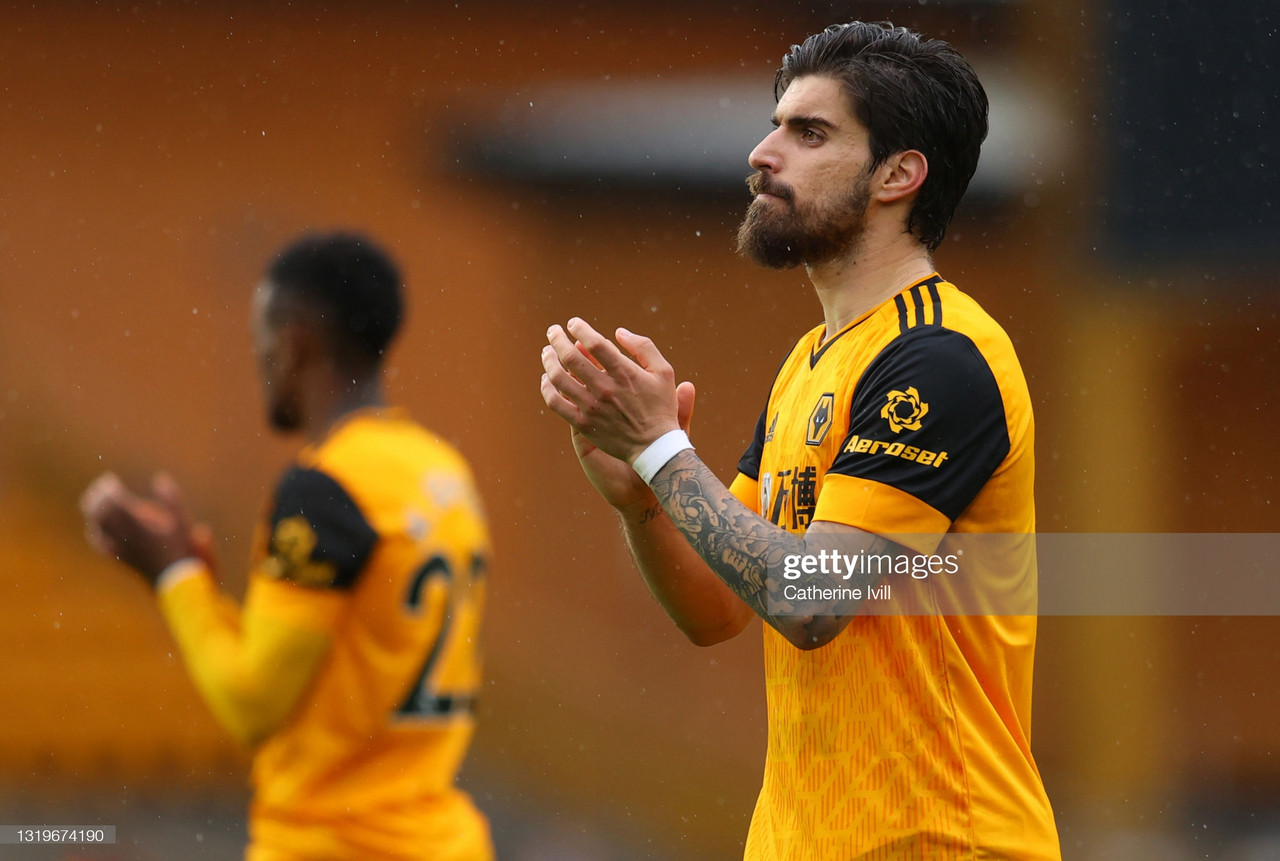 Ruben Neves is attracting interest from Arsenal after the culmination of his fourth season in England and may find his football situated in London after a forging a formidable career at Wolverhampton Wanderers.
The beating heart of the midfield. Pivotally controlling games with a robust and fierce approach that complimented Wolves' rise to the Premier League after languishing in the second division.
The player was rewarded with a long-term contract having excelled in his debut season, helping to lead the club to a dominating title triumph and notably scoring an audacious volley from range against Derby County.
After the news that Nuno Espirito Santo would leave his post of manager at the Wanderers a week ago it is now believed that the club are looking to replenish the squad ahead of Bruno Lage's imminent arrival as head coach.
With three years remaining on his current contract, it is believed that a sum in the region of £34m would be a necessity should Arsenal succeed in their pursuit of Neves and entice the club into allowing the player to depart.
Neves has found an innate partnership in midfield with compatriot Joao Moutinho – with the veteran also rumoured to be leaving the club this summer – and would certainly boost Arsenal's midfield alongside the likes of Thomas Partey, signed last summer from current Spanish champions Atletico Madrid.
Should Arsenal finalise the deal, it would indeed be welcome news after likely seeing deals for Norwich City playmaker Emiliano Buendia and Celtic frontman Odsonne Edouard rebuffed for Aston Villa and Leicester City respectively.
End of an era?
After signing from Portuguese outfit FC Porto in the summer of 2017 in a club record deal – at the time – of £15.8m, Neves has played a defining role in the club's recent endeavours.
A UEFA Europa League campaign that stretched to the quarter finals was preceded by successive seventh place finishes, but Neves and his club failed to reach the heights of previous seasons in a largely lacklustre year hindered by Covid-19 and an accumulation of injuries to key players.
With Santo's departure, it is understood that an array of players will be made available to ease the financial burden of the global pandemic.
Additionally, Lage's offensive approach differs from the more regimented and disciplined philosophy that Santo likes to instil; a strategy that had served Santo well until his final season overseeing black and gold.
Although fans will inevitably be sad to see the departure of a figure that has been a regular at the Molineux since his arrival, it may come to be that the deal is one that will benefit all parties in the years to come.