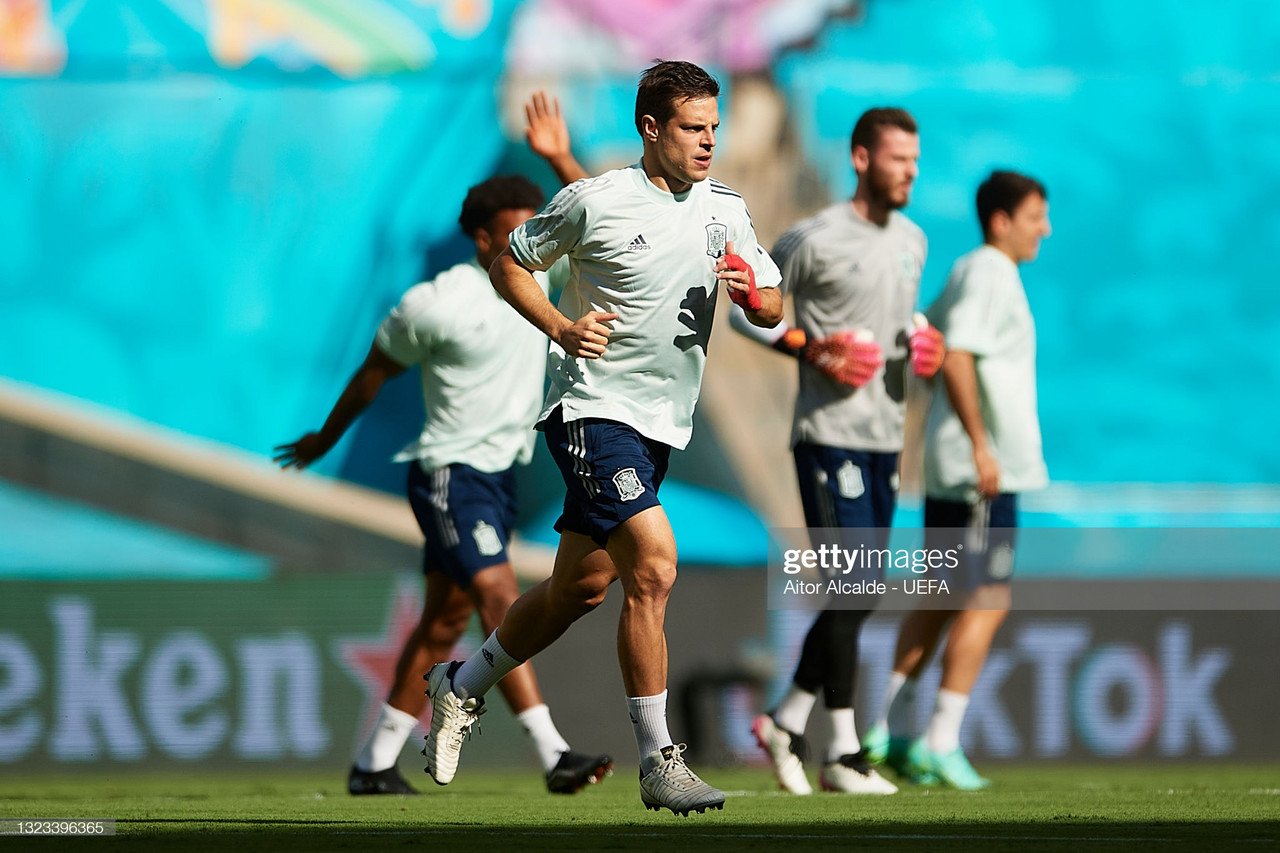 Cesar Azpilicueta has described Spain's final Euro 2020 group fixture against Slovakia as 'life-or-death' following a monotonous opening pair of games.
The Chelsea captain addressed the collective disappointment amongst the squad having picked up two points from clashes with Sweden and Poland, risking failure to qualify from Group E.
Defending his teammates, Azpilicueta insisted that his side strive to 'score the maximum number of goals' but have found the net just once in the tournament thus far.
In spite of this, Luis Enrique's side has tallied an impressive 5.83 xG over their first two group games highlighting Spain's inability to convert chances.
The 31-year-old right-back claimed that Spain has lacked an element of luck in the final third, before suggesting his side must now approach the tournament much like Chelsea did with the Champions League.
'We always go out to win'
Former Blues striker Alvaro Morata has scored Spain's only goal this campaign in a 1-1 draw to Poland.
Originally flagged for offside, VAR intervened and allowed Morata's goal to stand!#ESP 1-0 #POL

📺💻📲 Watch: https://t.co/gwX1m8wzvY#bbceuro2020 #euro2020 pic.twitter.com/2a18cGGw0T

— Match of the Day (@BBCMOTD) June 19, 2021
But, despite the striker's excellent pressing and spatial awareness, the 28-year-old has lacked an element of ruthlessness in front of goal.
Azpilicueta insisted that Spain are not thinking about possibilities though and are just focusing on winning the game.
He said: "We always go out to win, to score the maximum number of goals and not to concede. It is not worth thinking about possibilities, only to focus on what is ours, which is to win the game.
"We must be prepared for adversity. We are alive and we must value what we are doing well and be self-critical. The combination of both will be what makes us do well."
Chelsea's two-time Premier League winner continued by stressing the importance of winning against Slovakia.
"It will be a life-or-death match and we have to be confident," said Azpilicueta.
"When you come from two draws it is normal for the fans to feel that it is not what they expected, but we have to change this by being a team and being strong.
"In terms of attitude, effort and winning, the team has given everything. Perhaps that bit of luck has been lacking, especially in the first game."
'We must fight to the end'
Having lifted the Champions League trophy in June, Azpilicueta has drawn comparisons between Chelsea and the situation Spain are in.
The Spaniard explained how despite a drop in Chelsea's form midway through the season, the Blues ensured they did not give up nor lose sight of the end goal.
"The important thing is how it ends and I know this from the Champions League this season," said Azpilicueta.
"This group has the quality and confidence to face the challenges. We come from a couple of games where the result has not been so good and now we have to take it as a new challenge.
"The choice is not to give up, as it was in our case with Chelsea. That makes you learn that you have to fight to the end. This is very long and you all have to move in the same direction.
"The dressing room is looking forward to the game. We would have liked the situation to be better but we have it in our hands.
"The best thing about football is depending on yourself and this is what we have. It will be like a knockout match."