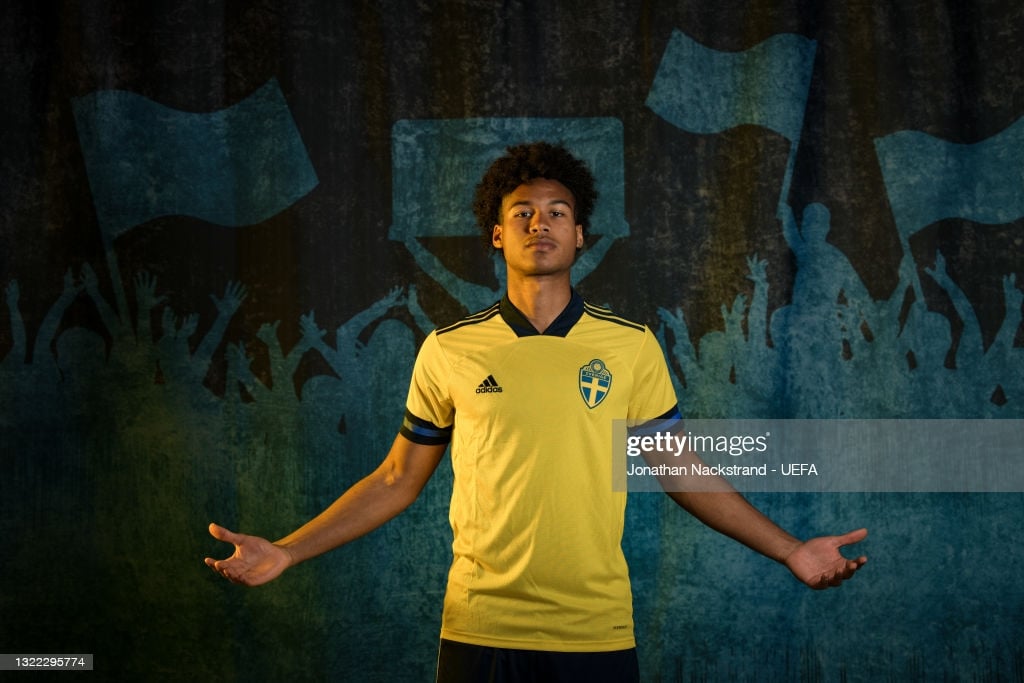 Newcastle United face solid competition for Swedish international Jens Cajuste, with his club FC Midtjylland holding out for £13million this summer.
Cajuste has been looked at by United scouts and a host of other Premier League clubs, as many look to strengthen their midfield with a versatile option.
Many Newcastle fans will be asking, just who is he?
Who is Jens Cajuste?
Cajuste singed for Swedish side Örgryte Idrottssällskap at the age of 11. After impressing in the various age groups, Cajuste was awarded a senior contract in 2016 at the age of just 17.
In the first season of that contract, Cajuste not only made his debut for Örgryte, he also played six times that season, and the following season making 11 appearances.
In the summer of 2018, Cajuste was bought by Danish side FC Midtjylland for around £250,000. Now at 19, Cajuste signed a five year deal with the Danish side. He went on to play once for the senior side but thrived in his limited time, with the U23's scoring twice in his seven appearances.
It wasn't until the following two seasons Cajuste played regular football with the 2019/2020 season, the midfielder featured 16 times and 2020/21 18 times.
It is worth noting the Danish Superliga only features 12 teams and plays 22 games a season.
The youngster has played in Europe for Midtjylland, featuring in the Europa League and the Champions League.
His style of play
Cajuste plays in a hole in the centre of midfield and can be used as a sweeper or breakthrough the lines runner and calm distributer in the final third.
Multiple times a game for Midtjylland, the Swede did this and either calmly laid the ball to a teammate or had a shot.
The midfielder has a signature skill move as well. When under pressure, the Cajuste loves to roll the ball behind his heel and turn. A move frequently used by such players as Mohamed Salah and Eden Hazard.
Cajuste also stands at a domineering six foot two inches tall. This height is very much needed in a small midfield that is Newcastle United. But does this height make him slow? The quick answer is no. Cajuste looks graceful when in possession of the ball.
The physicality of the Premier League could be an issue, especially in his position.
However, this is a problem all players coming from abroad face and have to adapt over time. With Cajuste's age only being 21, his body has plenty of time to adjust and bulk for the Premier League.
How would Cajuste fit in a Newcastle United team?
In a three or five midfield, Cajuste would thrive. Being able to drive forward and create an opportunity with a player to sit back would work. But the versatility the 21-yr-old offers enables him to be an enforcer in the holding midfielder role. This would work alongside either Jonjo Shelvey, Issac Hayden, or even Miguel Almiron.
Cajuste adds depth in a key area for Newcastle, and with a three back-formation most likely being deployed again by Steve Bruce, the youngster would help massively.
The main issue being presented is that the Premier League is a huge step up not only physically but mentally. To go from playing 22 games a season to playing 38 plus cup competitions will take a toll on the lad, and mean fans could not see his true potential till season two or three.
This transfer fits the model Newcastle have been developing over the Mike Ashley reign and is a low risk one.
The trouble could be; is it also a low reward one?