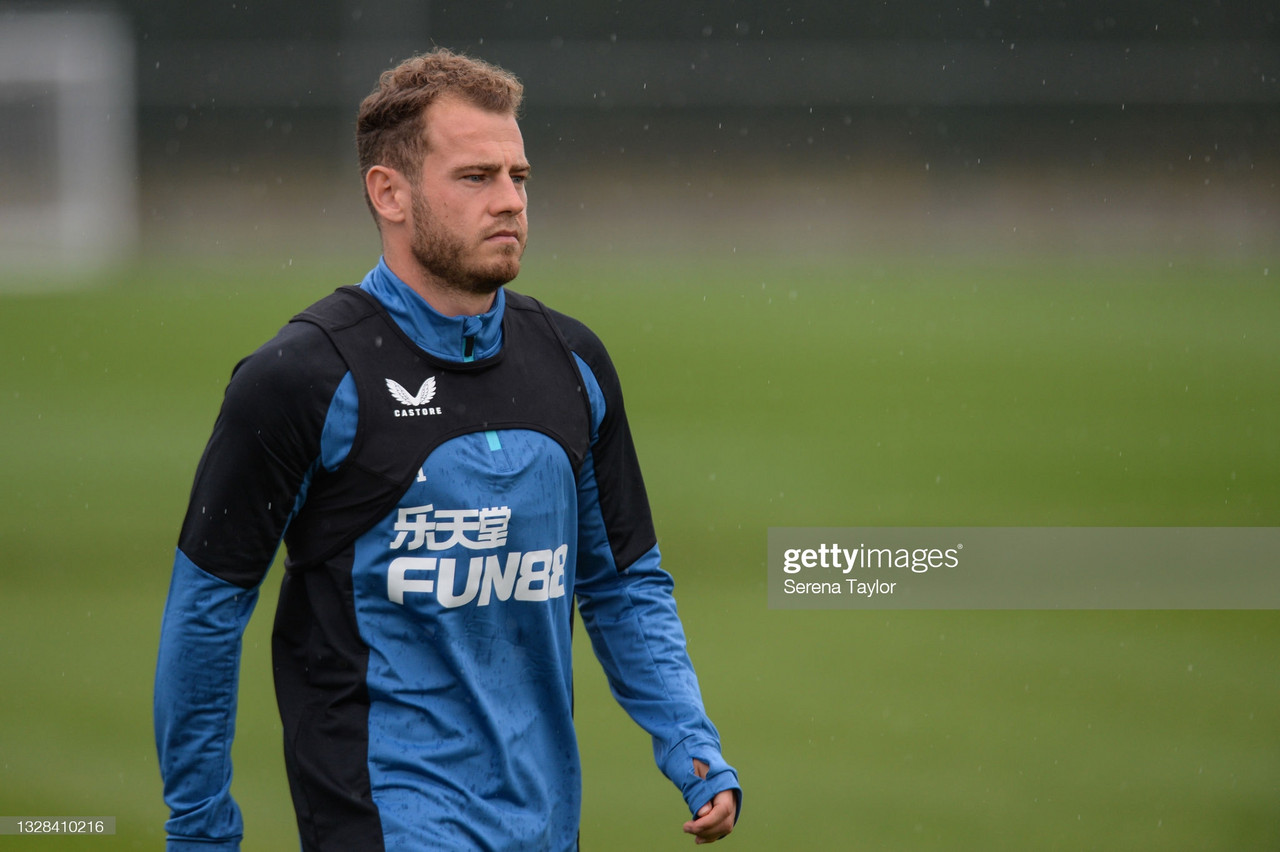 Signed as one of the most in-demand free agents of last summer, Ryan Fraser was expected to play a massive part of Newcastle United's 2020/21 season when he joined the club alongside his former Bournemouth teammate Callum Wilson.
But a campaign that was halted by injury resulted in Fraser making just 22 appearances in all competitions, scoring only once and assisting three. Numbers that are well below the standards that are associated with the 27-year-old.
Newcastle fans only seen flashes of Fraser's ability during his disappointing first year on Tyneside, with the highlight of his season being a winning goal against Blackburn Rovers in the Carabao Cup.
A lengthy spell on the sidelines to blame for a poor first year?
When Premier League football got back underway in June after the coronavirus pandemic halted proceedings, Fraser opted against playing in Bournemouth's final run-in to the season to avoid injury and ensure a move away from the south coast club when his contract expired at the end of that month.
It was clear to see that the decision to not take part in 'Project Restart' impacted the Scotland international throughout his first season at Newcastle.
Fraser joined Steve Bruce's side just five days before The Magpies' opening day game with West Ham, meaning he barely benefitted from any pre-season training.
The 27-year-old's lack of fitness was for all to see throughout an extremely frustrating debut season at Newcastle, where Fraser missed over half of last year's games through persisting groin and hamstring injuries.
Another quick turnaround this season
Despite missing the last nine games of the season for his club – and boss Steve Bruce saying he was not fit enough to feature – Scotland boss Steve Clarke called Fraser up to The Tartan Army's EURO 2020 squad.
With those fitness concerns, it was no surprise to see that Fraser was utilised as a substitute in every game he featured in for his country, limited to under 30 minutes in each match.
Scotland's early exit from the Euros meant Fraser joined up with his Newcastle teammates – after a few weeks break – at their York training base on time in preparation for the brand new campaign.
For the first time as a Newcastle player, Fraser will benefit from a proper pre-season – something which will come as a relief to the player, the supporters and his head coach.
Talking to NUFC TV about Fraser, Bruce said: "With Ryan, Scotland went out a few weeks ago so it was important he had a break – and he has had. All the players will have a minimum of three weeks."
The 27-year-old's involvement with his national team may have been a blessing in disguise, due to him not being involved in any games for his club since the end of March.
Those cameo appearances against Czech Republic and Croatia in particular will have given Fraser some much-needed game time ahead of rejoining back up with Newcastle, where he will have just less than a month to get himself fully fit to ensure his place in the squad for the first game of the season against West Ham.
Why he'll have to heavily impress to break into the starting lineup
Dethroning star man Allan Saint-Maximin may sound like an improbable task, but for Ryan Fraser to be a regular starter in this Newcastle side heading into the new season, that is exactly what he will have to do.
The Magpies usually operate in a 5-2-1-2 formation that does not use wingers – the position in which Fraser plays – and instead uses split strikers, positions that are nailed down primarily by Saint-Maximin and Callum Wilson.
This particular setup – inspired by assistant head coach Graeme Jones – does not play to Fraser's strengths, a further indication as to why he did not set the world alight in his first year on Tyneside.
The upcoming 2021/22 campaign is set to be one of the biggest of Fraser's career – and a major indication to whether the 27-year-old can still be a massive success at Newcastle, with those fitness concerns set to be firmly brushed aside.