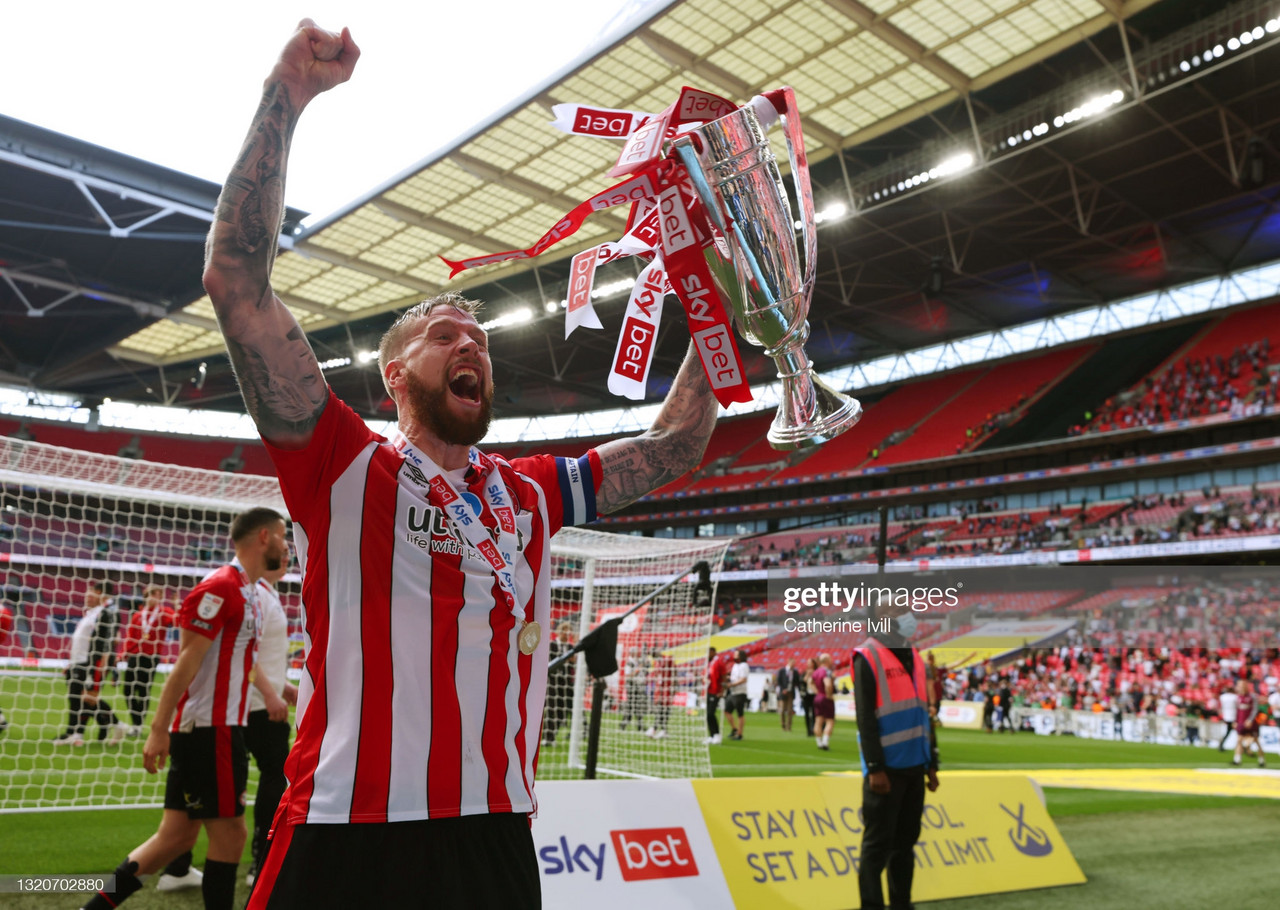 Introduction
This will undoubtedly be West Ham's toughest test thus far after an unbeaten pre season record, including impressive wins at Reading FC and Celtic. Brentford too have an unbeaten start to their Premier League preparations with wins against every opposition before Wednesday night as they drew 2-2 with a heavily rotated Manchester United side.
As West Ham had no mid week fixture, they had much more time for rest and recovery and will likely field an identical team to what we saw at Celtic Park. Whereas Thomas Frank could favor rotating his side with two more friendlies on the way for The Bees.
Brentford Analysis
Thomas Frank has been fairly flexible with formation changes at Brentford and is not afraid to do so, they started the season playing predominantly a 4-3-3 but this changed towards the end of the season with a 3-4-1-2 used in the latter stages; this change could have been spearheaded by the injury of Rico Henry - nonetheless its a change that suited them very well with The Bees losing juts one of 15 final EFL Championship games.
The 3-4-1-2 system used by Brentord is very similar to Gareth Southgate's England team when in possession - as the left wing back commonly drops into midfield to create a diamond, Brentford's use of the system is very different though as the ball is moved much faster when in possession. This role suited wing back Sergi Canos to a tee, he enjoyed his most successful season on a chance creating and goal scoring standard - registering nine goals and eight assists last season.
The style of play is much more prevalent during Frank's tenure and his ideology on football is made clear by it - a high intensity, attack minded brand of football that is reliant on possession to progress the ball regardless of the players on the pitch or the opposition at hand. However, with the step up to The Premier League this could prove difficult for Brentford to control the game as they did in The Championship.
This is a problem Marcelo Bielsa faced and he eventually changed his set up for his team to be more defensive when playing against top teams - this tactical change earned improved results against teams of higher regard - with draws against Manchester United and Liverpool - Leeds United also went on to beat Manchester City at The Etihad; these are all teams that beat Leeds earlier in the season and it was likely thanks to Bielsa's reassessment that they got better results this time around. This leaves Thomas Frank with a decision to make; he can either learn from Bielsa's mistakes or believe he can do better.
This has sometimes been a critique of Frank, his arrogance and reluctance to change things during inconsistency even as his side went on to draw six out of seven games - winning the only anomaly 5-0. This form is strange and inconsistent and must be addressed before a season in The Premier league; these inconsistencies have been improved on though, with Brentford labelled 'bottlers' for their end of season form in prior years.
Attacking Principles: Analytics
As mentioned, Brentford play a high intensity, possession based brand of football this is supported in statistics. The Bees scored the most goals of any team in The Championship last year an average of 1.7 goals - 79 across the season. They also created 70 big chances and 76.1 xG - second only to Norwich City. It's no surprise to see such impressive stats from Brentford as they consistently have excellent attacking players such as Ivan Toney, Said Benrahma and Ollie Watkins who now all play for Premier League clubs - this is credit to the attacking identity stamped on his squad by Thomas Frank.
Brentford like to condense central areas by overloading the midfield, this creates space and time for their wing backs or advanced midfielders on the flank, crosses then come in to the box for arriving players, as Toney did so often, scoring 33 goals last season.
This attacking excellence should not overshadow nor downplay the defensive resilience shown by Brentford last year, they conceded the least xG of anyone in The Championship - 39.9xGA a very impressive figure in such a competitive league and much better than promoted counter parts Watford and Norwich who conceded 46.3 and 52.6 respectively. This will prove a tough test for West Ham and it should be interesting to see how they fair defensively.