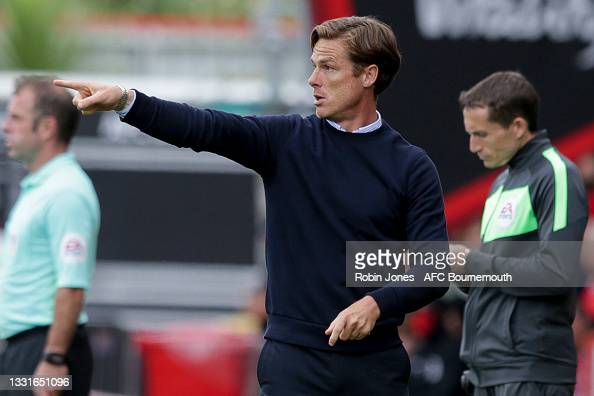 Scott Parker is relishing a new challenge at Bournemouth as the Cherries prepare for a Championship promotion push this season.
Having left Craven Cottage over the summer, Parker was soon appointed the new boss on the south coast and having led Fulham to the Premier League, he will be hoping to do the same at the Vitality Stadium.
Bournemouth get the new EFL season underway on Friday night when they take on relegated West Brom in front of the Sky Sports cameras, and Parker has laid out his plans in search of long-term success with his new side.
'I've come here to be successful'
"I can't physically run around and cross the line but what hasn't changed is the drive to be successful," he told Sky Sports.
"What I wanted to become as a player was the best I physically could be. That was by drive every day I woke up. I've worked relentlessly from when I was playing, doing my coaching badges at a young age and learning.
"I've come into management because I want to be successful. I've come here to be successful. I want to get this football club back in the Premier League."
And Parker, 40, knows that he will have to face his former club who – like Bournemouth – have aspirations of a top flight return.
'A big achievement'
But the former Chelsea, West Ham and Charlton midfielder only has pride for managing for former club, and believes that a change in direction was right for all parties.
"Promotion at Fulham was a big achievement for me and my staff and then last year, the disappointment and then of course the change. Probably that change was correct for both parties," he said.
"Management's volatile at times, of course it is – but I'm very proud of how we left Fulham, I'm grateful for the opportunity and I'd like to think both sides were in a place where we thought it was the right thing to do."
Parker has signed a three-year deal at Bournemouth, and says the fit feels right as he looks to progress as a manager.
The Cherries have already played a competitive match, winning 5-0 against MK Dons in the first round of the EFL Cup last week, and after losing to Brentford in the semi-finals of the Championship play-offs last time around, the club will be looking to return to the Premier League.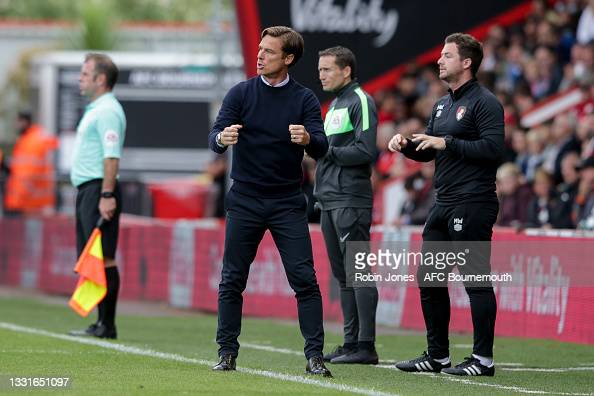 "It's about results, I get that, but I feel I'm at a club that understands the dynamics of the game and has a track record in having someone like Eddie Howe, who was here for such a long time," Parker added.
"Everything about the football club gives me the feeling that me and the team can be successful. I'd like to think that the club understands the processes, that the things you put in place are the foundations to bring success and keep success.
'You need stability'
"I've been here for five weeks – and we'll be tested this season, I'm sure – but I feel like the people at this football club are on the same page.
"Everyone seems to judge these days – you can take a picture and people are judging what's around you but sometimes it's deeper. There's something deeper in success, I know that.
"You watch the Olympics and see people winning or losing but ultimately, so much work has gone in – their surroundings, their training facilities, the processes they've gone through to get to the point where they've been able to perform like that. Very rarely is there a quick fix. You need stability, you need calmness.
"The rollercoaster of a win or a loss, promotion or relegation or a championship… if that's the be-all and end-all at every football club in the sense you're always reacting and there isn't a long-term vision that gets you that sustainability, then you're always going to be on the rollercoaster."
And the Cherries, who are braced for a tough opening fixture against a West Brom side who, like Parker's Fulham side, fought hard to try and stay in the Premier League last term. But despite that, the London-born boss is determined to have Bournemouth fighting it out at the top of the table.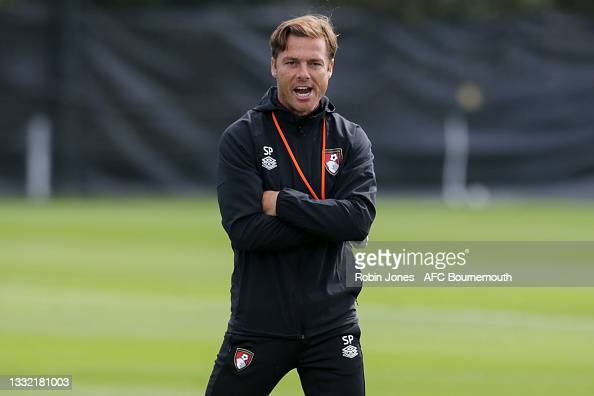 Parker explained: "Teams coming out of the Premier League will bring financial clout; Sheffield United, West Brom and Fulham, I suspect, will be right up there. But as always this league can throw up surprises.
"I've no doubt it will be one of the most exciting divisions in Europe – that's why we all love it. It will be a tough division this year but one where I'm hoping we'll be right in the mix.
"I want to get this football club back – and then it's about staying in the Premier League. I realise that is a journey. How quick we can do that, how quick we can put processes in place is vital but that's the aim.
"Me, my staff and the players, we want to be doing our business in the Premier League."
'It's a big season for him'
One of the challenges Parker has had over the summer is keeping key players such as David Brooks, who scored twice against MK Dons, and Arnaut Danjuma, who is currently out injured.
"The hardest thing for me as a player was when that speculation and hype comes; staying focused is sometimes difficult for someone so young," Parker explained.
"While the transfer window's open you're always vulnerable but again, in him [Brooks] I've seen someone who wants to improve and I suspect it's a big season for him."
On Danjuma, he added: "Arnie's a player of huge quality. I understand the position we're in, second season in the Championship, a little bit vulnerable: an offer may come that's acceptable to the football club and Arnie may not longer be here. But if he is here we have a player who can really help us in this division.
"We're going to need more, definitely. We all understand what financial pain Covid has brought to football clubs. But I think it's fair to say the squad will need a bit more in terms of depth for a relentless division."