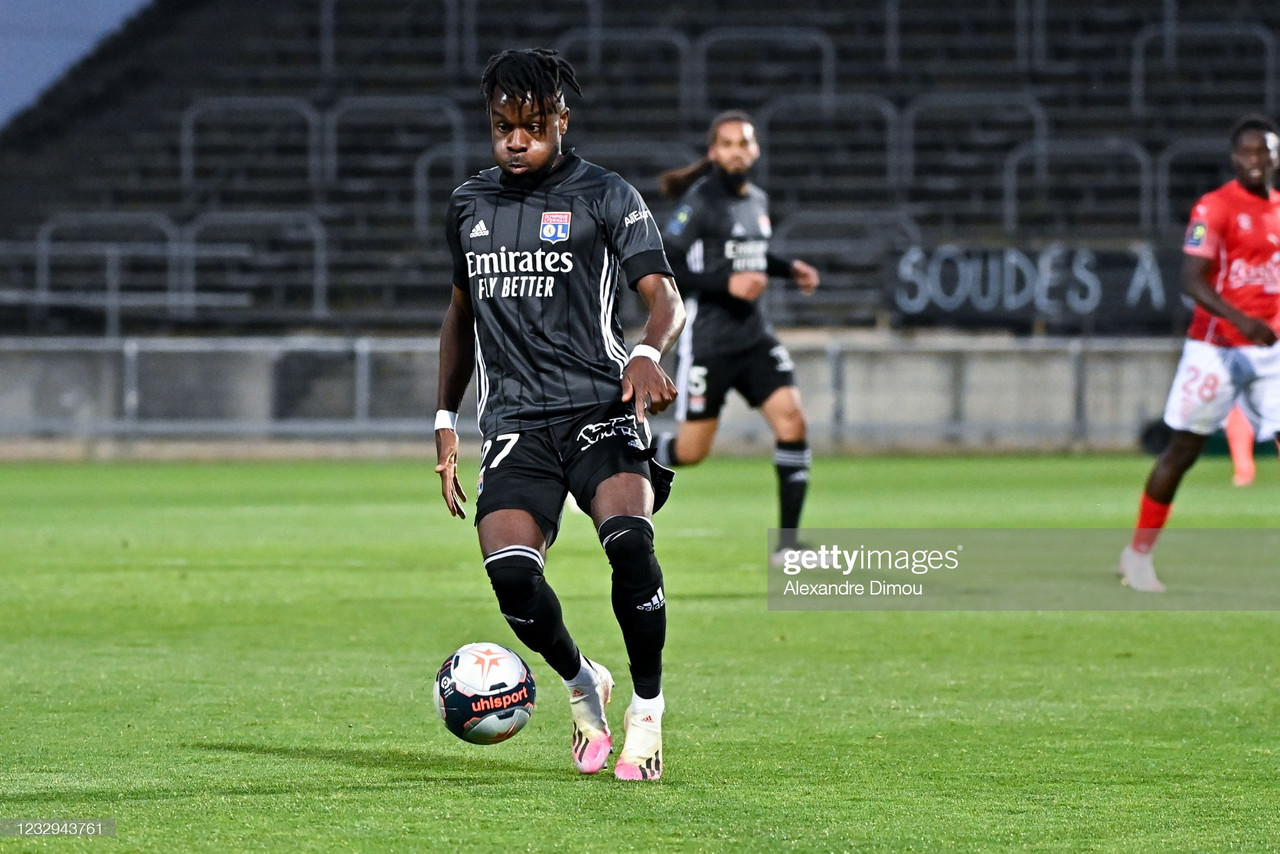 Burnley are reportedly interested in signing Lyon and Ivory Coast winger Maxwel Cornet.
These links come after Sean Dyche's side were left with only two experienced wide midfielders, following the departure of Ireland international Robbie Brady.
Cornet, in recent times, has also been deployed as a left-back for ex-Lyon boss Rudi Garcia, however new manager Peter Bosz has preffered the Ivorian as a forward in pre-season.
The Clarets are seriously lacking in numbers heading in to their season opener, in just over a week, so signings like this are needed ahead of the new campaign.
Profile
Cornet is 24-years-old and has made 223 apperances, with the majority coming for Les Gones and 44 for former club FC Metz's first and second team.
The speedy winger has also been capped 21 times for his country, scoring four in the process.
Cornet is known for his ability to take on a man and his passing and dribbling skill.
However in recent months, his defensive contribution has been much improved, in aspects such as tackling and positioning, which could suit Dyche's side down to a tee.
Comparison to Burnley's wingers
Cornet saw much more first-team action that his potential right-midfield competition last season, playing 13 more games.
The Ivorian also recorded two goals and five assists in that time, bettering the Icelandic wingers contribution of two goals.
Possible incoming Cornet also achieved a much higher average match rating of 6.86, compared to Gudmundsson's 6.49, accoring to WhoScored.
Cornet made more interceptions and tackles per game than Gudmundsson, however this may be due to the 24-year-old being deployed as a full-back for the majority of the season.
The ex-Metz man's attacking stats were also better than 30-year-old Gudmundsson's, with more key passes and dribbles per game, as well as being dispossessed less.
McNeil had a relatively similar season to Cornet last time out, with the two both having seven goal contributions, and the 21-year-old only playing five more games than the Lyon star.
Despite the similar contributions, the heavily-linked away Burnley star had much higher dribbles and key passes per game.
The match ratings of the two were yet another similarity with McNeil edging it by only 0.01.
Would Cornet be a good signing?
The simple answer to this question is yes. At the rumoured price of £12 million he offers much more than current right-midfielder Gudmundsson and also is six years younger.
Cornet's similar contributions to one of The Clarets star players in recent years, Dwight McNeil, is just more of a reason the sign the Ivorian for the opposite wing.
All in all, this would be an excellent signing, if Sean Dyche is able to pull it off.