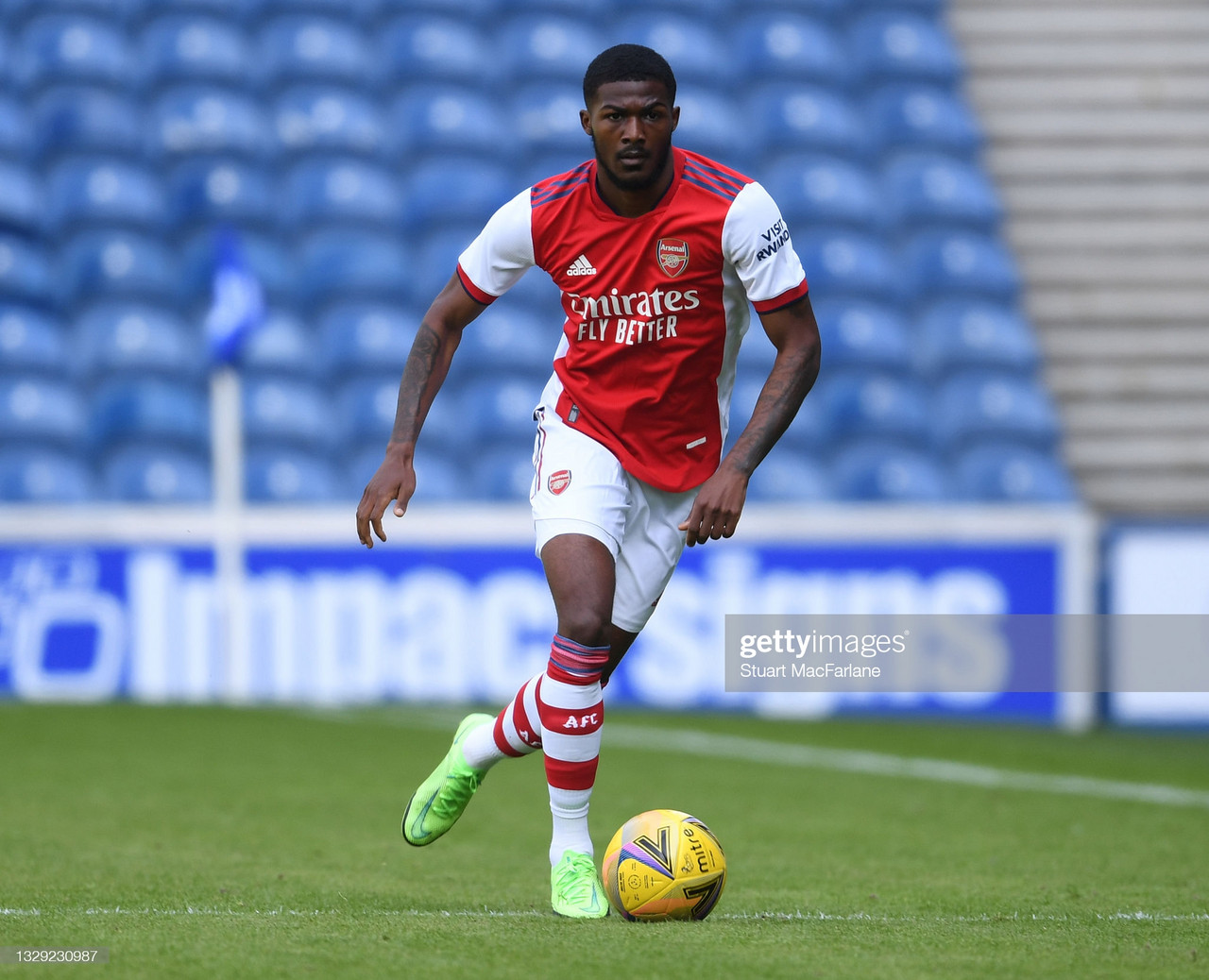 Burnley are reportedly interested in signing versatile Arsenal and England star Ainsley Maitland-Niles.
The Clarets have already completed the £12m capture of Stoke defender Nathan Collins this summer, and are looking to further bolster their ranks with two wingers and a defender.
Maitland-Niles ticks both boxes as he can play in both areas. He has previously also been deployed as a central midfielder, when on loan at West Brom last season.
Profile
Maitland-Niles is 23-years-old and has made 143 professional appearances for club, including loan spells at Ipswich and West Brom, and has recently been capped twice for his country, in the UEFA Nations League.
He is known for his versatility, and can play to a top standard in numerous positions including both full-backs and across the midfield.
Arsenal's number 15 likes to dribble with the ball and take players on but is also steady defensively and can make key interceptions in the middle of the park.
He is also interested in playing further up the pitch, which could help to solve Burnley's wide midfield problem
Comparison to Burnley's wingers
Gudmundsson played more minutes than Maitland-Niles last term and had a slightly higher average match rating, according to Who Scored, with the Iceland international scoring a 6.49 and Maitland-Niles scoring 6.48.
The Gunners player had a better defensive contribution with higher tackles, interceptions and clearances per game than Gudmundsson.
This may be key to Clarets gaffer Sean Dyche, who is known to like a defensive winger.
However, Gudmundsson has a better attacking output with higher shots and key passes per game and is dispossed less than Maitland-Niles.
England U21 star McNeil played 20 more games than Maitland-Niles last season and acquired a much higher average match rating of 6.87.
Once again Maitland-Niles had better defensive contributions, but that may be due to him spending a lot of the season in central midfield, as opposed to the wing.
McNeil had a better attacking contribution that both Gudmundsson and Maitland-Niles, however, he has one of the highest cross success rate in the league, which may be why he has suitors such as Everton and Aston Villa.
McNeil is also two years younger than 23-year-old Maitland-Niles.
Would Maitland-Niles be a smart signing?
For a cut-price deal for a player who wants out, Burnley could do worse then signing Ainsley Maitland-Niles as a winger, however he may not be a game changer, or offer much different than the wingers The Clarets already have.
Given his versatility however, and his ability to play in a lot of positions where Sean Dyche's side lack quality depth, the signing of the Arsenal star should definitely be one that is looked into.