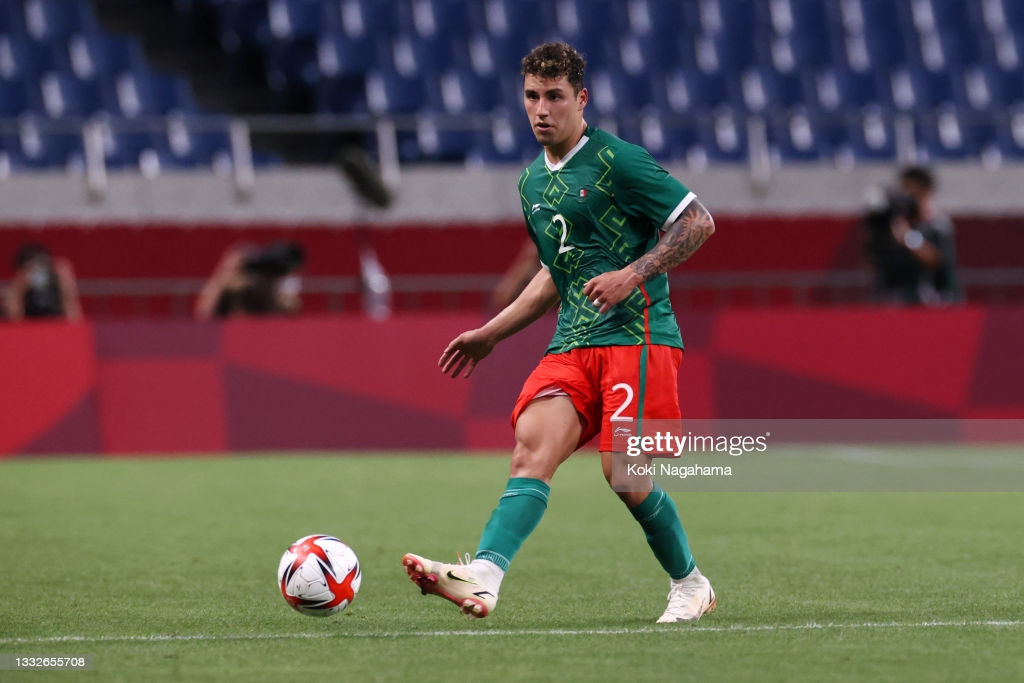 The 2020 Tokyo Olympic Games helped a lot of European scouts to see the real football level there is in countries such as Mexico, Japan, South Korea, and others.
One of the players who was highly rated by these European scouts was the Mexican defender, Jorge Sánchez, who played a big role helping his country win the Bronze medal.
During the Olympic Games, the 23 year-old played five out of the six games Jaime Lozano's squad competed in.
He wasn't able to play in the tournament semifinals against Brazil because he was serving a one match suspension due to the multiple yellow cards he received in the group and knock-out stages.
According to Football Insider, Premier League sides Tottenham Hotspur and Everton are interested in signing the Torreón, Coahuila native.
Sánchez plays for Club América in the Liga MX, and according to Transfermarkt, he's worth 5,00 mill. €.
He is a really versatile defender, capable to play pretty much anywhere in the back-line, and although his strongest position is right-back, he can also be played on the left side or in the middle.
Rubén Rodríguez from Fox Sports Mexico revealed that although Sánchez has gained interest from top Clubs like Spurs and Everton, he is still under contract Club América until 2025.
América would be interested in selling him but only if the offer from one of these teams is right.
Sánchez will try to follow the path multiple of his Mexican peers have already walked, with Diego Lainez and José Juan Macías playing in La Liga's Real Betis and Getafe, respectively.
Spurs looking at Mexicans
Recently, Tottenham were also linked with another Mexican in Jesús Manuel Corona. The Mexican winger is under contract with Porto until the summer of 2022, but the new Spurs managing director, Fabio Paratici is reportedly interested in signing him.