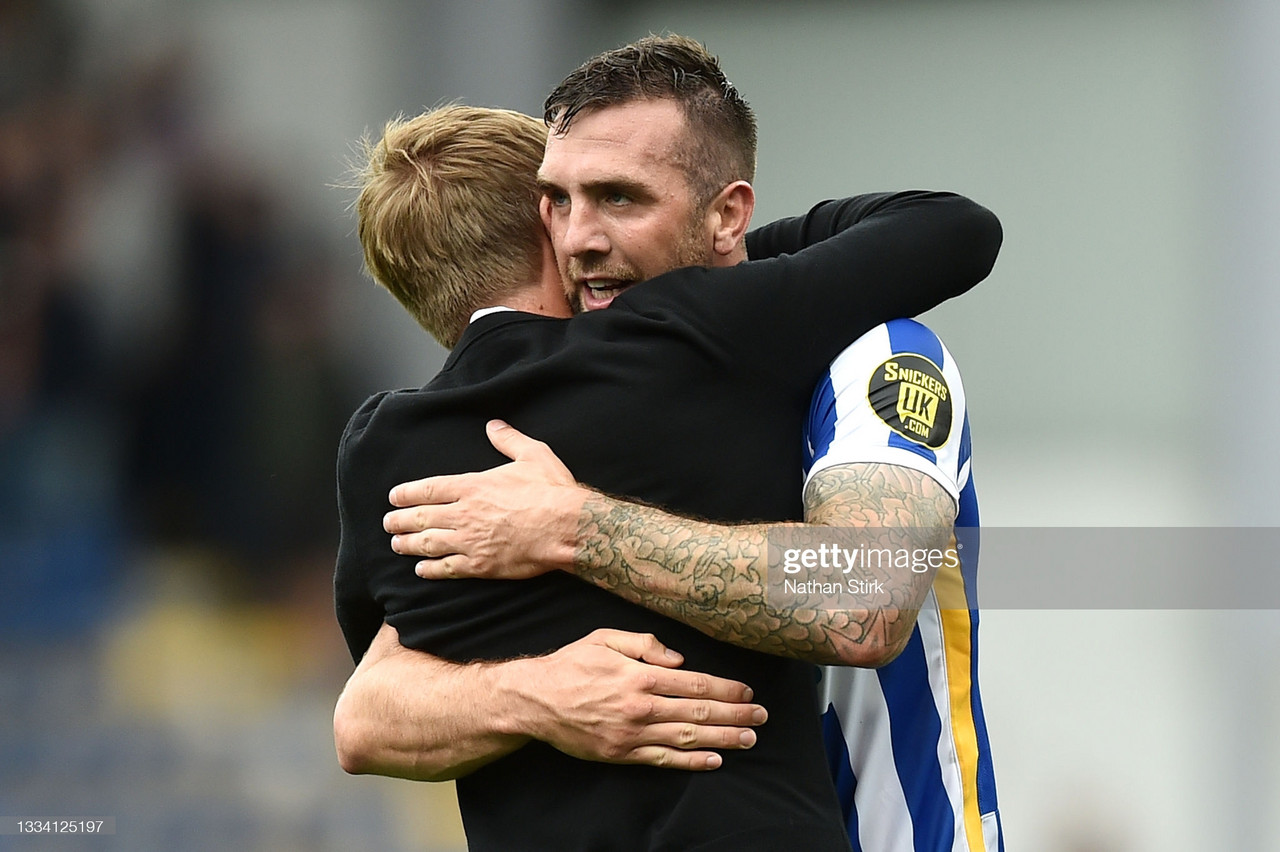 Brighton & Hove Albion got their season off to a flying start with a comeback victory at Burnley after a resounding second half performance.
The foundation for the clubs fifth consecutive season in the Premier League has successfully been cemented, and manager Graham Potter will now look to utilise his talented squad to forge a path towards a commendable campaign.
Candidly, it was Potter who deserves the acclaim after his second-half substitutes played crucial roles in both goals; Jakub Moder deftly assisted Neal Maupay's equaliser before Alexis Mac Allister steered in the winner moments later.
After a typically fervent Burnley corner resulted in the early lead, Brighton displayed determination and fortitude to overcome adversity and rotate the deficit - something that had perhaps evaded them last term.
Indeed, the Seagulls only completed such a feat once last season, at the back-end, stunning crowned champions Manchester City after similarly falling behind in the maiden stage of the match.
A game of two halves
The first game of the season can often be a nervy affair, with pre-season nerves palpable and anticipation rife, but Brighton passed their first test after an opening laden with disarray.
It was by no means perfect, and there will be tougher tests to come, but the first hurdle eases the nerves of players and supporters alike and alleviates the stress of securing that pivotal initial victory.
Brighton were bereft of defensive organisation in the first half, and could easily have conceded further goals to the early header from James Tarkowski.
Johann Gudmundsson capitalised on miscommunication from Robert Sanchez's goal kick and unleashed a strike that defeated keeper but not post.
There were fears of a feeble showing with the half-time whistle yet to be blown, but Potter galvanised his troops to rectify early mistakes with an enthralling recovery after the break.
Potter works his magic
Fans of Brighton will be quick to praise their manager, Graham Potter. Tottenham Hotspur were interested in appointing him throughout the summer and allegedly made their move, to no avail.
Potter is quite simply an excellent manager; Brighton are well-coached and - usually - drilled on defensive and tactical duties efficiently.
Against Burnley, this may not have been the case in the opening stages, but that's okay; it often takes time to regain form and fluidity after the prolonged break, the main thing is that Brighton got the win.
Potter brought on Moder and Mac Allister five minutes apart, with roughly 15 minutes to play, and within moments both had vitally contributed to the late turnaround.
With Potter at the helm the club will be in a great position to maintain their Premier League status and continue to thrive amongst the best players in the world.
The 'XG' conundrum
Ah, it feels almost daft to discuss Brighton's 'XG' but it is a statistic that earned much debate and internet attention last year, and, intriguingly, is something that the club have surpassed in their opening fixture.
XG is an abbreviation for expected goals and, although considered useless by some, is a statistical quantification that is becoming more commonly utilised when assessing and analysing football performances.
Brighton have infamously underperformed when examining football through XG, with figures suggesting they should have finished closer to the top half and their final position of 16th.
However, against Burnley their was a clinical edge that had persistently evaded the club last year, and Potter will be hopeful that this is something that can be maintained and strengthened over the duration of a new season.
Three points out of three. Potter couldn't ask for more. There is plenty of strenuous work to ensue, but the Seagulls will be ready to battle to the end.