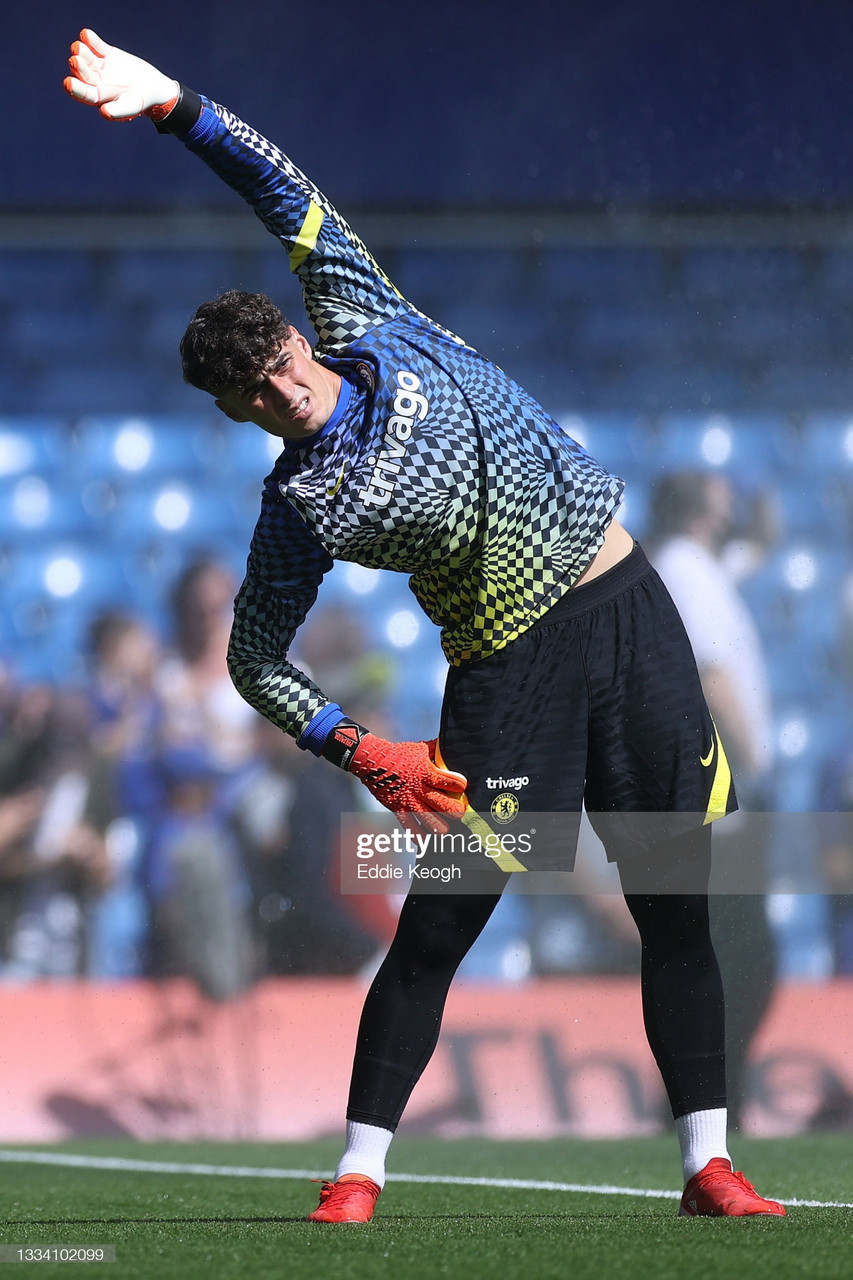 As Kepa Arrizabalaga dived to his right to smother Raul Albiol's penalty, he not only secured the UEFA Super Cup for Chelsea but also completed a redemption that had been two years in the making. After the losing his place as first choice, undergoing a seemingly endless barrage of abuse and struggling to shake the burden of a record price tag, Kepa's defining moment came. He repeated his UEFA Europa League semi-final heroics of 18/19. He celebrated with arms punched out and face emotive in a true purge of two years of negativity.


A Two-year Turmoil
The Spanish goalkeeper has been through a lot over the last two seasons. His infamous incident in the EFL Cup Final against Manchester City is one that is often used against him. His lack of willingness to leave the field was seen as the ultimate insubordination. Combine that with a sizeable fee, relentless media scrutiny from a notoriously unforgiving English press and any player is likely to buckle.
Though it seemingly did not affect him for the remainder of the 18/19 season, Kepa's mental fortitude was tested as the mistakes began to creep in the next season. Perhaps lacking the trust of his then-new manager in Frank Lampard, the former Athletic Bilbao goalkeeper began to struggle to make regulation saves, particularly from distance.
The snowball effect of the scrutiny and lack of trust manifested themselves as the mistakes kept coming and he could seemingly do no right. Fast forward to February 2020, Kepa finally lost his starting position. After a concession of two 'soft' goals – an Isaac Hayden header in a last-ditch defeat away to Newcastle and a Hector Bellerin equalizer at home to Arsenal – in successive games, Lampard pulled the plug and dropped Kepa for the next month.
The dam broke, and the reckoning came.
He would regain his place for the remainder of the 19/20 season, but the level of faith in him would not be restored under Lampard again. At the start of the 2020/21 season, Chelsea would buy Edouard Mendy as the new number one goalkeeper, confirming Kepa's fall from grace.
Out of the Limelight but Back in the Game
Kepa's offering on The Player's Tribune at the end of July 2021 came just days before his heroics in the Super Cup. It's an honest, humble and eye-opening account of a man who stands in stark juxtaposition to the villain he was painted to be in the Cup Final and in the matches he made mistakes.
Titled 'It's Time You Get to Know Me,' the piece allows the reader to do just that. Kepa is forthright about his mistakes and shortcomings but gives an idea of the sacrifices he made to get to where he is. More than that, he paints a picture of just how far the abuse went and the impact it had on him and his family.
Though footballers take home handsome sums and are in the public eye, as Kepa notes they are still human with as much fallibility as anyone else. And to overcome that fallibility, belief and a second chance are essential. After a managerial change, Thomas Tuchel gave Kepa just that.
Restored in the latter half of the 20/21 season as the 'cup keeper,' Kepa was a participant in Chelsea's run to the FA Cup Final. Though he was unable to keep out Youri Tielemans' winner for Leicester on the day, it was his manager's stoicism and insistence on playing him that appeared to give Kepa the confidence that had escaped him for the better part of two seasons.
Looking Ahead
This trust in Kepa manifested into a late substitution in the Super Cup for the Spaniard to take up the mantle to win Chelsea the Super Cup. Chelsea's record in the competition was poor before the game, having lost their last three in a row.
Throwing Kepa into this scenario left very little margin for error. The scope for more abuse and, more than that, disappointment of his own was large. But that piece on The Player's Tribune gave an indication of a player at peace with himself.
As each Villarreal player took aim, Kepa didn't lack belief. He didn't save all seven kicks, but most importantly, he wasn't deterred. Saving Albiol's kick and celebrating in a manner that mirrored his celebration in 18/19 against Eintracht Frankfurt shows that this is a player who has undergone a turnaround in mental fortune.
Chelsea are chasing multiple honours this season with a squad full of talent. They will, however, lose number one Edouard Mendy to the African Cup of Nations (AFCON) for at least a month in January. The Blues will need Kepa to step up in his place and keep Chelsea on course for honours.
With his mental health better, his heroics in toe and a career trajectory looking a bit more positive, Kepa may well write another positive chapter in his Chelsea story yet.