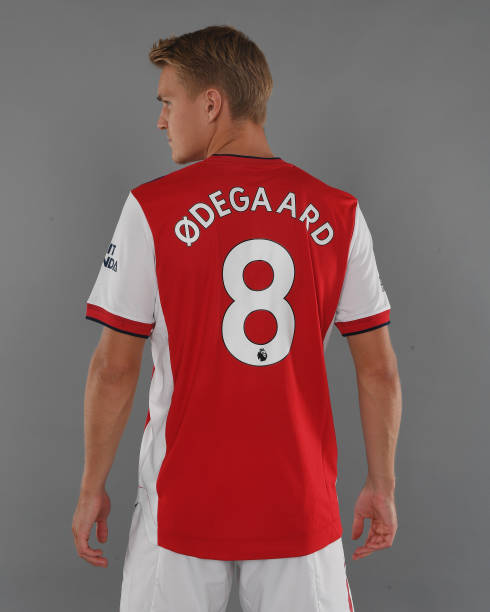 Arsenal's latest summer recruit comes in the form of Norwegian and former Real Madrid player Martin Ødegaard.
This transfer comes at a crucial time for the Gunners as Mikel Arteta's side have been crying out for a player than can make the difference in big games.
Highest spenders in the league so far
Arsenal have spent the highest amount of money in this summer transfer window so far splashing out an eye watering £129m.

Ødegaard reportedly makes up around £30m of that total and, some Arsenal fans may even consider that somewhat of a bargain.
The 22 year old spent six months at the club last campaign and ended his spell disappointingly, picking up an injury around the close of the season.
Despite the set back, Ødegaard had a very successful loan spell in north London scoring a crucial goal in the Gunners 2-1 victory over Tottenham as well as multiple impressive Cameos.
Martin linked up well with the likes of Bukayo Saka and Emile Smith-Rowe during his time in N5 and, Mikel Arteta will hope that for the duration of his 4 year contract, he will be able to form exciting connections with both the Hale End graduates and his other teammates.
A tactical insight.
The following stats have been acquired courtesy of @Orbinho on twitter, a fantastic page to find interesting and topical stats and facts about Arsenal.
Since January the 30th Martin Ødegaard created the most chances from open play in all competitions in Arsenal's squad, creating 26 opportunities.
Smith-Rowe and Saka took up second and third places creating 24 and 21 respectively.
The Norwegian captains' minutes per chance created rate was also only standing at 49.5. This was also the best in the squad.
Where Ødegaard will fit in?
Last season Arteta played with a 4-2-3-1 formation with Ødegaard taking up the number ten role just behind the central striker.
As mentioned earlier, the Norwegian linked up well with his teammates during his earlier loan at Emirates Stadium and enjoyed playing some free flowing expansive football.
Since the departure of Mesut Özil, Arsenal have missed having a player who can find a killer pass and a defence splitting ball to create a moment of magic and difference.
Smith-Rowe is a much more direct number ten who enjoys to run with the ball and create chances with his dribbling and link up play.

Ødegaard is a player who can supply these pinpoint and "eye of the needle passes".
Key Quotes
Arteta expressed his excitement towards Arsenal signing Ødegaard in his press conference after the 22 year old was reportedly his first choice to sign in that creative midfielder position.
"We needed more options, alternatives, creativity and players that can be models in this football club.
"He has a unique talent in the way that we want to play, I'm delighted that the club has made an effort and that we now have Martin here on a permanent deal."
Martin himself expressed his gratitude and happiness to be returning to Emirates Stadium after an interview with Arsenal where he said he wanted to win trophies and take the club back to where they belong:
On speaking with Mikel and Edu:
"We have been staying in touch during the summer and the start of pre season we have a good relationship so I think they were happy to see me when I arrived here yesterday and I was obviously very happy to see them."
On whether he feels ready for the Premier League season:
"Yes, I hope so, I think it will be a bit different now with the fans and the atmosphere, playing away from home now I think will be even more difficult but I feel I adapted pretty quickly to the team and to the league and I am ready for the challenge."
On being at Arsenal previously with his trial and then loan:
"I said the last time, you know every time I heard about the club I had good feelings and I said maybe it was meant to be and I'm here again so I guess it is.
If he feels that this is his home now:
"Yeah definitely, I feel like I've come here to settle down you know and stay here for a while and hopefully achieve a lot of good things. Hopefully win some trophies.
"I'm really motivated to get this club back where it belongs and when I look at the team and the squad, the staff and everything, I think it is possible and that's why im so happy to be here because I really believe we can achieve something great here."
When can fans expect to see Ødegaard back on the pitch?
Arsenal fans and Premier League fans will have to be patient and wait to see their latest signing in action due to some delays with sorting out the player's VISA however, Arteta and Edu will hope that Martin can play some role in the game against West Brom before the Gunners face reigning champions Manchester City at home.