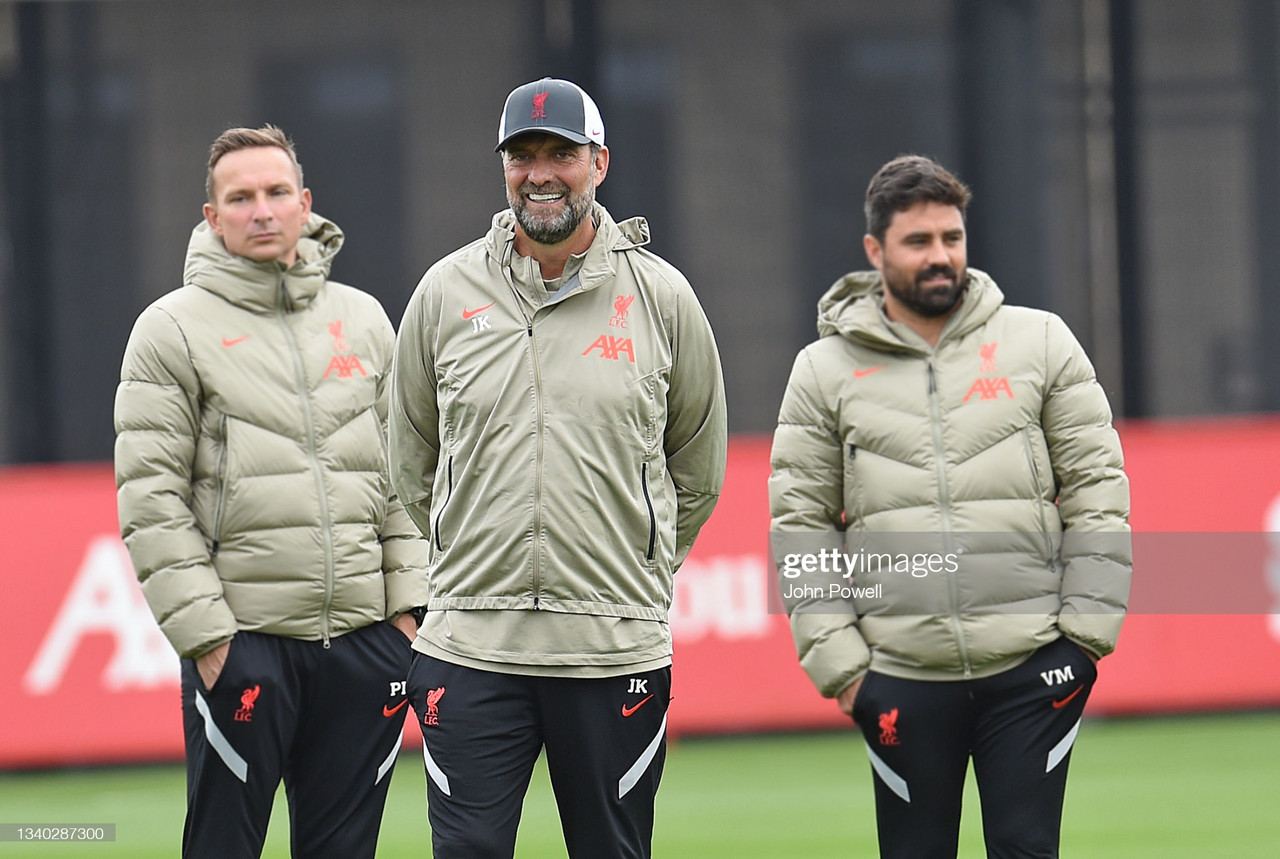 The two clubs faced off the grand showpiece in 2005 and 2007, each winning one, and Reds fans will be optimistic that 2022 will be their year, having lifted the great trophy in 2019.
Jürgen Klopp spoke to the media ahead of his team's opening match of the 2021/22 competition and was in fine form, as always.
Harvey Elliott suffered a major injury in the 3-0 win at Leeds United on Sunday. Klopp was visibly upset as it happened, and provided an update in Tuesday's press conference.
"I spoke to him after the game - he was in the best possible place. He's accepted it already and knows he'll be out for while. He is in London for surgery. We will all wait for news after the surgery."
Klopp isn't one to shy away from history. In fact, he uses it as motivation. Nothing changed in this presser.
"I have 2005 more in my mind than 2007," said Klopp. "Liverpool vs AC Milan is a must watch. They have been doing well for 18 months. They have started this season really good so it'll be tough. There are a few nice games in this Champions League, this is one."
It's not the hardest group in this season's competition, but it's not too far off. Klopp, though, is confident his men will progress to the knockout stages.
"It is difficult. It's tough, come on. Atletico Madrid, Porto - usually champions in Portugal - Milan, they have a big history and are in their best moment for years. It is a proper Champions League group. We worked really hard for this.
"This is the strongest group we have had since I have been at Liverpool, for sure. I like the Champions League how it is and this group shows that there are no games where people might not want to watch a game! This group will be decided from the first second until the last second!"
"It's about getting enough points to get through so we should not waste time. It has been a long time since we had a home game at Anfield with a full atmosphere. European nights at Anfield - I can't wait to experience that again. It will be great!"
The great Swede is ruled out of the meeting through injury, but Liverpool's boss was still full of praise for the evergreen centre forward.
"What a player. Wow. He's a man for exceptional moments in the game. He's not playing, so Olivier Giroud will play. All really good players.
"He [Zlatan Ibrahimovic] is for sure one of the best players this game has ever seen. He knows that and he tells us. I like that. There is still fuel in the tank and he squeezes every drop out of his body. He's capable to play in every league in the world and that is exceptional.
"He has incredible technical abilities. He can score with incredible volleys and heading. He always used the things which were left in his body in the perfect way. When you understand the game you can play the game in different circumstances."
Britain's Emma Raducanu sensationally won the US Open last weekend - becoming the only qualifier in history to win a Slam; she didn't even drop a set all tournament. Klopp wants his players to use her story as motivation.
"I watched the final - it was absolutely impressive. It's a long time since I watched a full tennis game. I was really impressed by the power and speed of the whole game. 18 and 19 [years old], the two girls were massively impressive.
"Then how they spoke after the game was inspiring - Emma showed great respect for her opponent. They know they will face each other in many more finals. It was a great show of elite sport. 18 years old - winning the US Open - she is for sure a talent of the century."
There's no better way to motivate Liverpool players than talk about the 2005 Champions League final. Rather apt considering it was against tonight's opponents.
"That night I was thinking about not watching the second half to be honest! I remember the saves from Jerzy Dudek. Incredible. He had to keep them in the game. That is what I remember," said Klopp.
"After 3-0, Milan looked like they had decided it and then it became one of the biggest football sensations ever. I was really happy that I didn't switch the TV off!"
Mohammed Salah made it 100 Premier League goals for Liverpool in the 3-0 win against Leeds United on Sunday and his manager couldn't stop singing his praises.
"He has all the things you need [to play until you are late thirties]. All these guys need to be lucky with injuries. I am pretty sure the way he sees football - he wants to be part of the game as long as he can.
"It is about attitude. I am pretty sure he wants to squeeze each day out of his career."