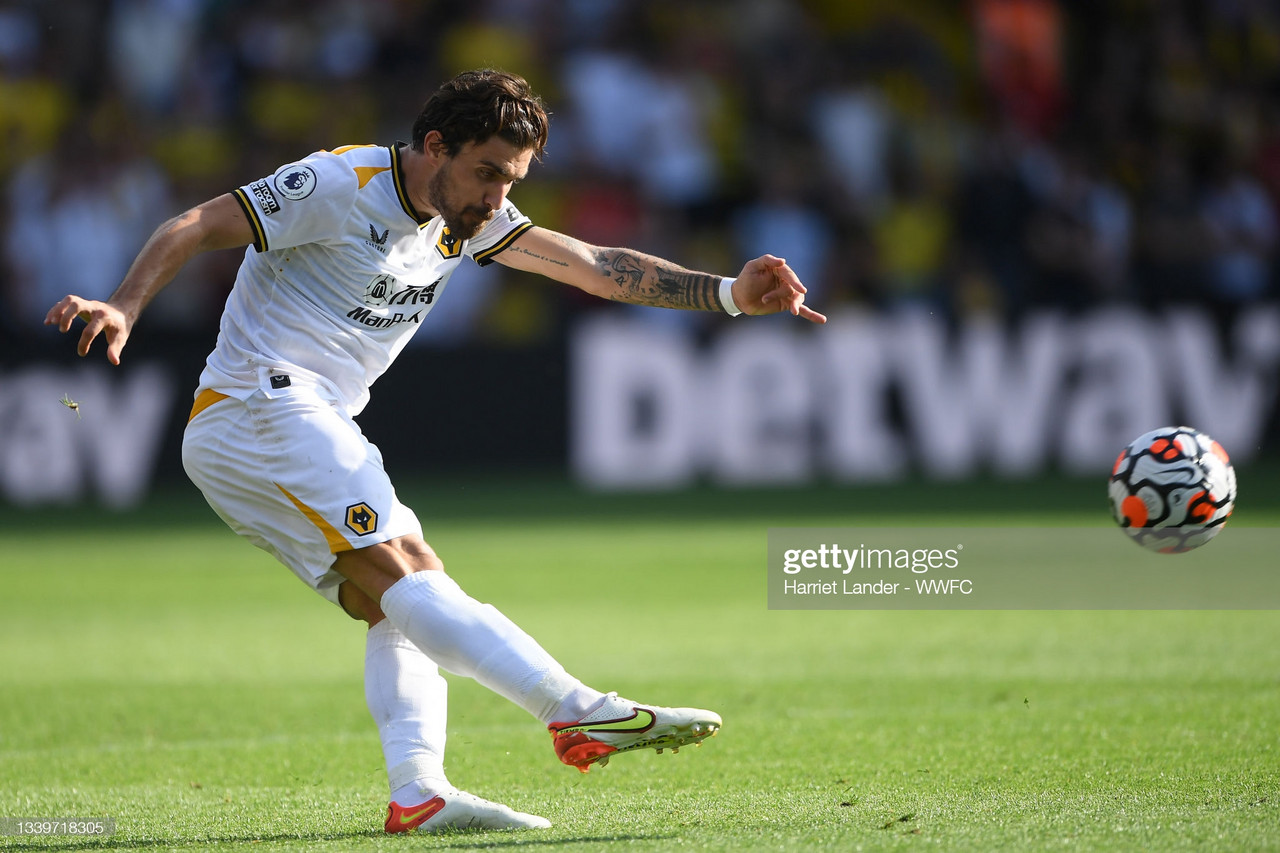 Wolves' midfield maestro Ruben Neves has shown his true talent in the middle of the park this season, with new boss Bruno Lage encouraging him to be more expansive than he was last season under Nuno Espirito Santo.
His performance last time out against Watford was one of true class, in which he controlled the midfield and dictated the tempo of the game, allowing the forward players time to create devastating runs forward. In the game, Neves completed the most passes in the match, with 64 whilst winning 7 duels throughout the game.
Whilst talking to the press in his pre match press conference, manager Bruno Lage spoke about the midfielders influentially within the squad, and how he made the correct decision to stay over the summer, as well as other talking points.
"I see him training very hard with lots of ambition to improve, and that's why he is playing the way he is playing. If he continues to work well, then he will continue to improve and will be in the squad."
"You know in this life, after the big teams come for these players I live with the rumour that he can leave at any time, but he stays with us and I think he has chosen the best decision to not go and stay with us and continue to improve."
Lage believes that Wolves' biggest threat is other clubs coming in for their better players such as Neves and Adama Traore. The project that Fosun are building at Wolves is yet to be completed and is reliant on a core squad on which to build.
"I think also if the club has a good project, which we do, we will be fine. We also need to conquer the threat of losing the players that we have, whilst training the players to be better."
At the age of 24, Neves could be the centre piece of Wolves' progression over the upcoming years with Bruno Lage at the helm. In the four games of this season, Neves has completed a total of 209 passes and created 9 key chances for the Old Gold of the midlands.