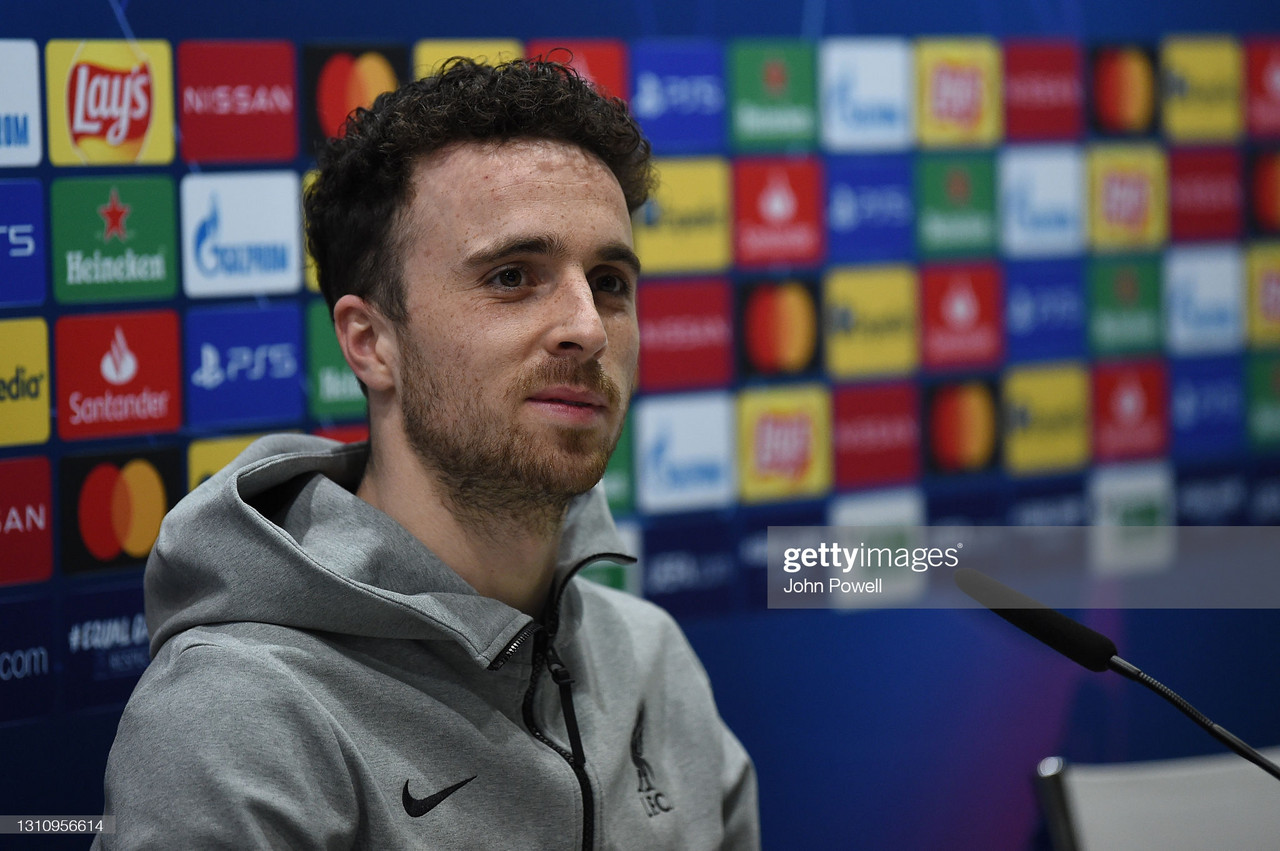 Liverpool travel to the arena which hosted last season's final as they look to make it two wins from two in the 2021/22 UEFA Champions League campaign.
Jürgen Klopp's side demolished FC Porto home and away on their way to lifting the famous trophy in 2019, he and Diogo Jota answered the burning questions ahead of tonight's group game in Portugal.
Saturday's draw with Brentford
Liverpool threw away two leads against newly-promoted Brentford in a 3-3 draw on Saturday afternoon. Klopp isn't worried, but admits his side could have defended better.
"It's not that much a concern because we shouldn't make these things bigger than they are. We have to show a reaction. It's tricky to win a game when you aren't defending on your highest level and that's what we didn't do.
"It wasn't just the last line, in general we had problem with defending. Porto will go for direct balls as well. Porto is a different team but we have to improve in that department. We spoke about it and know we cannot defend like that - we have to show that [against Porto]."
The Reds have a brilliant record against Porto - not least the 2-0 and 4-1 wins in 2019 - but Klopp says they can't assume the nature of this game will be the same.
"They have the same manager, but Porto have had players coming in and out. It's not an advantage to have won the last two games there. When we came here last time we didn't about the 5-1 game before. We are good but they are a top side - they qualify year in, year out for the UCL.
"They have different options and we have to be ready for that. We cannot do shape tomorrow morning so we have to do everything today and make sure we are ready.
"This is a tough group and we should not waste time to get as many points as possible. We watched Atletico vs Porto and if one team deserved to win that game, it was Porto, that says a lot. That's the team we face tomorrow."
Diogo Jota scored his first goal for Liverpool in a 3-1 win over Arsenal at Anfield on this very day last year and the boss was full of praise for the Portuguese international.
"Exceptional player - I am really happy that we signed him. He has a really strong personality and mature for a young age. It is really enjoyable working with him. It's not easy to improve us but Diogo did definitely.
"Diogo is a player made for our style, intensity, technically very good, fast, he can play with both feet - he is a very interesting package. I am really happy we signed him. Last season when he was available and fit he always helped us."
Diogo on life at Liverpool and the fans
"I joined 12 months ago. Playing for this amazing club with such surroundings, so much support all over the world, it's special. We want to win matches and competitions, so we will go for everything.
"I always try to do my best to help my team. I think playing under Jürgen and with this team has helped me as well. We play a lot of attacking football. I am always around the goal.
"I had the opportunity to play at Anfield with a full stadium in the UCL. It was massive - although Milan were winning, we did a fantastic first half and they really pushed us. The fans are really useful for our style of play."
Breaking up the famous front three
Jota's arrival for over £40m was seen as too pricy for many, especially when the front three were firing on all cylinders, but the diminutive forward has proved exactly why he was brought in and is now a regular starter.
"I knew Mo, Sadio and Roberto were one of the best trios in the world. I just wanted to come and give my best. Then it is the manager who decides the team. These players help you because we all want to win - you can only win if you have good players."
Heading back to his homeland
It will be the first time Jota plays in Portugal since joining the Reds last year and he is relishing the opportunity, but says it won't be easy.
"I follow Porto and I know the previous results against Liverpool were not good for them. It didn't show the real difference between the teams. At Dragao, it's never easy for away teams.
"So if we let ourselves go there and think about those [previous] results, we will struggle. They will be difficult. Sometimes we can't impose our game plan, sometimes we can. It will be tough."