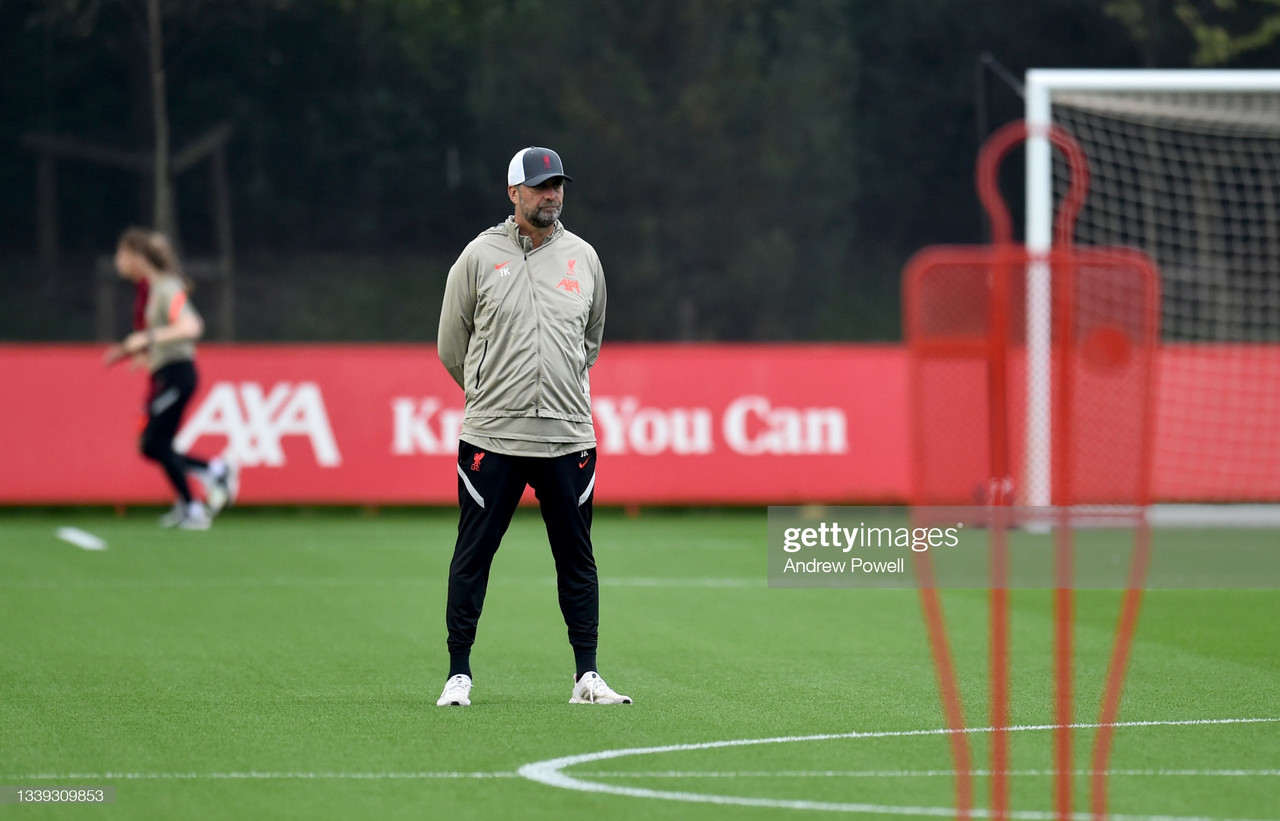 Liverpool will look to keep pressure on Tottenham Hotspur at the top of the Premier League table when they travel to face Leeds United on Sunday afternoon.
Two solid clean-sheet wins against Norwich City and Burnley saw a perfect start made, but the 1-1 draw at home to 10-man Chelsea put an end to that.
Three points may not necessarily be expected against a vibrant Leeds side, but the Reds definitely go into the match as favourites. Manager, Jürgen Klopp spoke to the media ahead of the game.
Liverpool have no fresh injury worries following the international break, says Klopp.
"Naby Keita is here, he is fine and he is well."
"Virgil Van Dijk is fine. All the other players who came back from international break are okay.
"I was in contact with my assistant. I asked if Virgil was OK and I was told 'not sure' but after the game Virgil gave a thumbs up and it was all fine."
The Brazilian FA wanted their players to be banned from featuring in the Premier League this weekend, but that request has been rejected. Klopp gave his thoughts on the wider debate of players travelling for internationals during COVID-19.
"I don't know when I have to make a decision about it. It would be nice if I could train today with the team I want to play on Sunday.
"We have two solutions. Either we make a setlist where some teams like Brazil and Argentina already qualify, or we have exemptions from the government.
"We live in bubbles, it's just home, training ground, home. Then in national teams, it's the same, so we're not part of normal life. Someone has to make a decision at some point. I cannot decide that but it's not OK."
Liverpool's boss was full of praise for Marcelo Bielsa's men.
"I am really looking forward to it. Everyone tells me the atmosphere is amazing. We played them and it was tricky and exciting in both games last season. They have strict man-marking ideas in defending. They are flexible, brave and dynamic.
"They are a really good football team and we have to be at our best."
Over the summer, England manager, Gareth Southgatesaid that Trent Alexander-Arnold is capable of being effective in midfield, but Klopp was rather dismissive of that idea at club level.
"If you watch our games, his position has already changed so there is no need to make him a midfielder. Good players play everywhere, Trent plays right-wing, everywhere. He can play midfield. He is more a 6 than an 8.
"Why would you make the best right-back in the world a midfielder? I struggle to understand how you can think that? Some people think he could be more influential in midfield. How is it possible to be more influential than Trent Alexander-Arnold? We adapt and try to use his skill set. We try to use him as good as we can."
Klopp's has made his opinion that there are too many games in a season public knowledge, and the subject reared its head again.
"There is no other physical sport in the world with such a relentless calendar. We all know why it is happening. Whatever people say - it's all about money. That's fine. We do it because we love it but we get lots of money as well.
"But, at some point, somebody has to understand that without the players, who are the most wonderful ingredient in this game, we cannot play. Nobody is more important than the players.
"We can never prepare for a season with our core players, in the long-term that's not right. It's obviously not important what I say because nobody listens.
FIFA's World Cup proposal
UEFA and the Premier League are severely opposed FIFA's plans for a World Cup every two years, and Klopp is too.
"It is always one main interest - there must be a point where everyone sits together and thinks about the game, and not about their benefit. I am already 54 - I am not sure I'll be alive when that happens.
"If there is a World Cup every two years that means 100% there'll be a European Championships every two years which means top players will have a tournament every summer and maybe a three-week break. A three-week break every summer. That's the situation.
"The ideas about reform are always about more games. [People say] there are too many 'meaningless games' but if you only have competitions under pressure that's difficult. We never have time for a pre-season with key players. They play without a break. That's not right."
Much has been made of Liverpool inactivity in the summer transfer window, but Klopp is pleased with their business.
"I feel good. All okay.
"We sold some players, Ibrahima [Konate] came in, some players we sent out on loan to give them more chances. So it is all good."