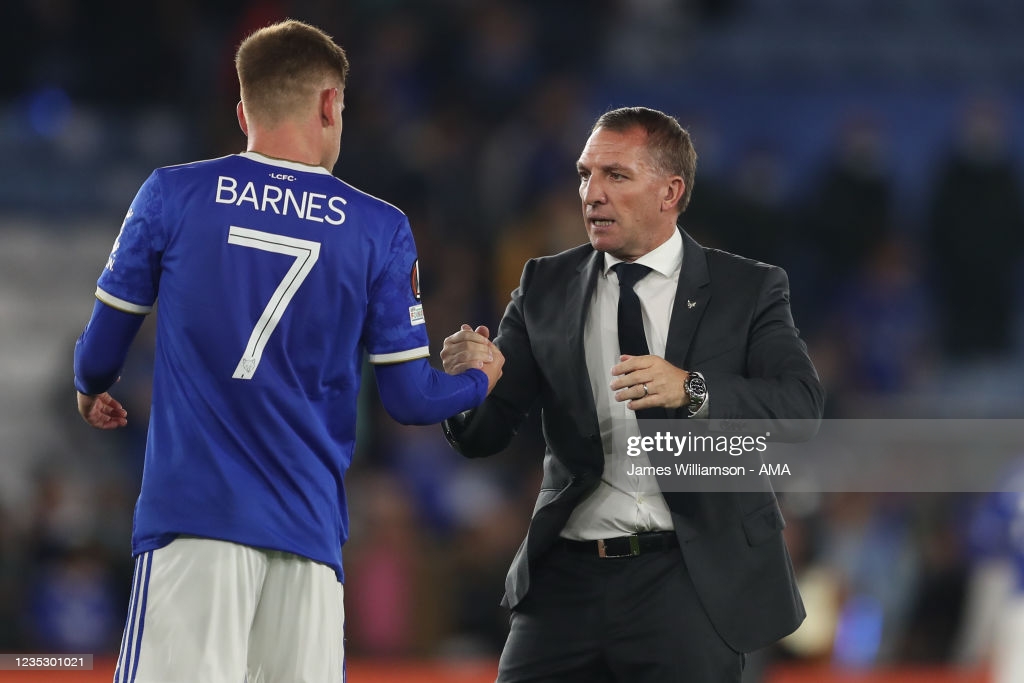 Leicester City travel to Poland to take on Legia Warsaw this Thursday night in an attempt to get back to winning ways.
The Foxes only have one win in five, and it would be the perfect opportunity to bounce back in this one.
Leicester were involved in a belter of a match in the Europa League match-day one where they drew 2-2 at home against Napoli. Meanwhile, Warsaw were victorious against Spartak Moscow, winning 1-0 Russian capital.
Brendan Rodgers and Harvey Barnes spoke to Leicestershire Live ahead of the game.
Legia Warsaw are unbeaten in three games in Europe this season, they were involved in play-offs, where they drew and then won against Slavia Prague - the Foxes arch-nemesis of this competition after last season's defeat in the knockouts.
Brendan had his say: "They had a fantastic result in the last game. They're very well organised, the players are very committed, and on the counter-attack, they can give us problems.
"We in the last game and a half have been more like ourselves in our football, so hopefully we can bring that to Legia and make it really difficult for them."
Rodgers was asked about his sides inexperience in Europe ahead of the tie in Poland, he said: "That was the challenge coming in. Could we bring the club into European football and grow the name outside of our league.
"It's been a great experience and we want to keep achieving it. It's an ambition of ours to keep playing at the level. You have to earn it and that's hopefully something we can keep doing over the next number of years."
Clubs like Warsaw are known for their passion and support in these kinds of European games, Rodgers had his say: "It's (atmosphere) what football is all about. You travel to play in great stadiums in front of passionate supporters. It should be a great game in a great atmosphere, and it's something you always have to deal with away in Europe."
The 23-year-old scored his first goal of the season against Napoli a couple of weeks ago, and there's only going to be more from one of the squads most instrumental players. He's really looked good since returning properly this season from injury.
If he scores against the Polish champions, he could become Leicester's leading scorer in Europe - which is some stat.
Rodgers had a few words on Barnes: "He's a really talented player, so whether it's in the Premier League or in the Europa League, he's a threat. His speed on the counter is a particular attribute away from home. He'll always be a goal threat.
"He's shown a really high level, and people want to get tight to him and double press him. I'm sure he's only going to get better and better."
Barnes himself had a say on the Europe stat: "As we saw last year, you realise what a great tournament it is. I had some great games. To get my first goal of the season against Napoli and that was great. Someone made me aware of the stat. It'd be great to top that chart."
There are a few selection problems ahead of the game for Rodgers including a strange Kelechi Iheanacho situation. Wes Fofana and James Justin remain the only players sidelined through injury, however, Jonny Evans isn't 100% either. For the first time in 31 games, they'll also be without Wilfred Ndidi after his sending off in match-day one.
Rodgers said: "He (Evans) hasn't travelled. He wasn't well enough to travel. We'll see how he is for the weekend. He's a top defender, and when he plays, we are better. We were hoping he was going to be available, but obviously not. We'll see how he is for the weekend."
On Iheanacho: "We've had an issue with Kelechi. His documentation coming into the country wasn't sufficient, so he wasn't able to travel. He will be unavailable for the game. The paperwork didn't allow him to enter the country. We'll have to look at that when we're back."