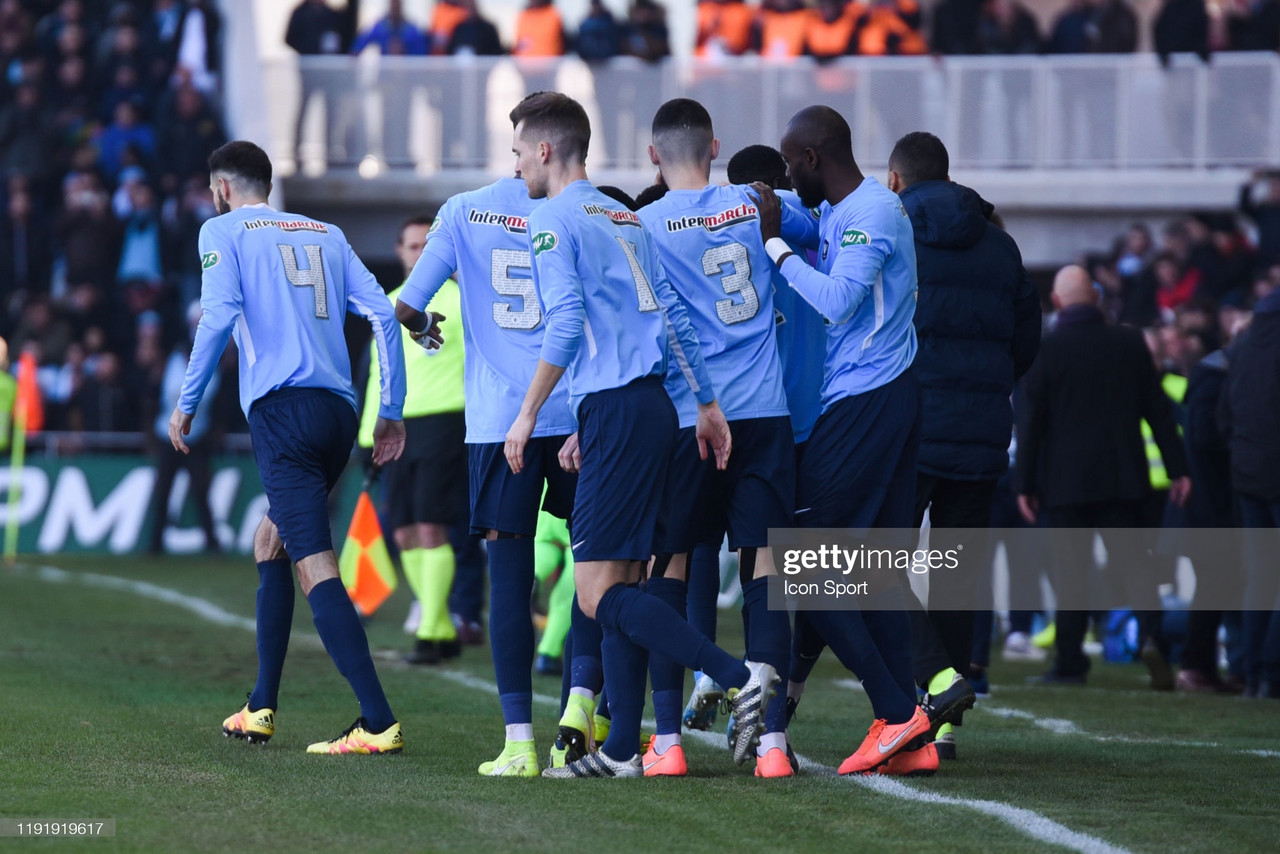 Football fans all cross the country follow their team for better or worse; home and away, near and far.
Some fans think nothing of travelling seven or eight hours early on a Saturday morning to watch their beloved football club on the terraces.
Others follow their teams all over Europe in midweek, with UEFA Champions League, Europa League and Conference Leagues all taking place this season.
AS Vénus, however, have a little further to travel this weekend.
They travel almost 16,000 km from Tahiti to compete in the seventh round of the Coupe de France against Trélissac FC.
Although this seems rather farcical and unbelievable, it is very much a real clash and it takes place at Trélissac FC's home ground of Stade Firmin Daudou - 18:00 kick off GMT, or 19:00 kick off local time.
Why do overseas teams take part in the Coupe de France?
The Coupe de France has lots of rounds throughout the season, but also many different overseas teams from French speaking territories. French teams are not forced to play the oversea teams (as a general rule of thumb), but can sign up for it and the journeys are paid for by the French federation - giving incentive to the clubs who wish to do so.
Professional teams enter at the seventh round, as well as the competitors from overseas. Overseas territories establish their own separate tournaments and usually the champion of the territory is the one who participates in the Coupe de France.
The final winner qualifies for the Europa League, even if this is an overseas club, which would be a novelty if AS Vénus do the unthinkable and win the competition this year.
Cup competitions are synonymous with extra games for many teams. If the game is a draw, replays have decided who goes through to the next rounds for as long as many people can remember.
However, there aren't any in the Coupe de France - it's extra time, and then penalties if the sides still can't be decided. This has been the case since 1967, when numerous draws between Olympique de Lyon and Angoulême had to be decided by a coin toss.
Surely this amount of travel negatively impacts the players? Wouldn't it be a pain?
Actually, the case seems to be quite the opposite from the reading I've done from those in the know. Some islands actually prefer the long trip to France, as they are seen as heroes from the French speaking Islands. In some cases, local fans even have an opportunity to fly with them and support their team in France.
How far do teams come from to play in the Coupe de France?
Although AS Vénus are travelling the furthest, teams from Guadeloupe, French Guiana, Martinique, Mayotte, New Caledonia, Tahiti, Réunion, Saint Martin and Saint Pierre and Miquelon all compete on a regular basis. The COVID 19 situation has impacted this over the last two years of course, but fans of obscure football games will be happy that these barriers have been overcome at last.
There doesn't seem to be many legitimate or easily accessible outlets that are showing any of the seventh round clashes in the UK, but no doubt there will be various streams around for those desperate to tune in.
AS Vénus boast a squad made up exclusively of Tahitian nationals, according to their most recent Wikipedia page entries - apart from one player, who hails from New Caledonia. This promises to be a treat for those football fans who love watching football teams and players from far flung places on the globe, and there will be updates available through the Trélissac Twitter account.