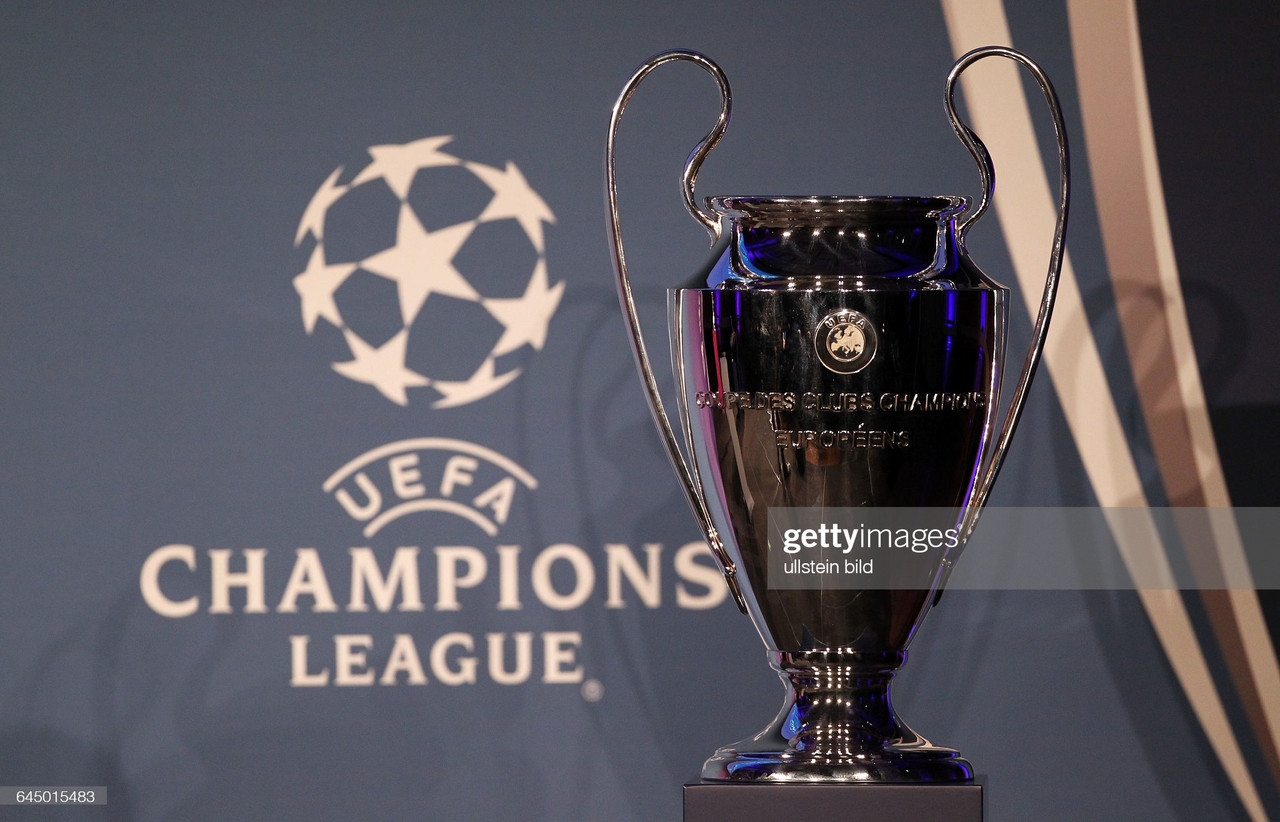 Reports have emerged today of a proposed agreement between Europe's top clubs to create an independent Super League.
Rumours have circulated previously, but it is thought that several of the teams involved have signed a statement of intent to initiate the plan.
This comes as UEFA are preparing to unveil plans for a newly formatted Champions League which would include more teams in a bigger overall competition.
The top clubs from each of Europe's major leagues were invited to the project, including the likes of Barcelona, Real Madrid, Juventus and the two Milan clubs.
It is believed that Arsenal, Chelsea, Liverpool, Manchester United, Manchester City and Tottenham have all agreed to feature in the league.
However, Paris Saint Germain, Bayern Munich and Borussia Dortmund were all reportedly invited to the league, but have declined to participate.
What implications would this have for Spurs?
The proposed Super-league would see Europe's best teams play each other on a regular basis. It is thought that the Premier League would have to give permission for Spurs to participate, which they have already declined to do.
For Spurs to actively take part in this groundbreaking competition, they would have to withdraw from England's top division completely.
UEFA have announced that sanctions would be implemented should the club continue to pursue this development.
After learning that there could be a scheduled announcement from the clubs regarding the new league on Sunday evening, the organisation released a joint statement in collaboration with all major leagues in which they said the following:
"If this were to happen, we wish to reiterate that we – UEFA, the English FA, RFEF, FIGC, the Premier League, LaLiga, Lega Serie A, but also FIFA and all our member associations – will remain united in our efforts to stop this cynical project, a project that is founded on the self-interest of a few clubs at a time when society needs solidarity more than ever."
"We will consider all measures available to us, at all levels, both judicial and sporting in order to prevent this happening. Football is based on open competitions and sporting merit; it cannot be any other way."
"As previously announced by FIFA and the six Confederations, the clubs concerned will be banned from playing in any other competition at domestic, European or world level, and their players could be denied the opportunity to represent their national teams."
As mentioned in the statement, players could fan a ban on representing their country alongside participating in any UEFA run competition.
This includes domestic cup competitions, European competitions and international tournaments.
UEFA have also re-iterated their disappointment with each club, claiming that the owners of those in question, are motivated by corporate greed, which contrasts the foundations on which football was built upon.
Should Spurs persist with what is quite frankly one of the biggest potential developments in footballing history, players such as Harry Kane could forfeit his right to captain and represent his country.
Of course, there are multiple issues with this idea of a Super League. Spurs fans have already expressed their frustrations online about the lack of communication from the club on this matter.
All fan groups of the implicated clubs have repeatedly spoken out against any breakaway #EuropeanSuperLeague. We expect @SpursOfficial to disassociate from this display of pure avarice immediately. ⬇️https://t.co/OprseJNum1

— THST (@THSTOfficial) April 18, 2021
The Tottenham Hotspur Supporters Trust have issued a statement in which they also condemn the proposal.
Their argument is that football is run by the fans for the fans and that this is an act of pure greed, which is solely being considered for financial gain.
The Premier League have also issued a statement regarding the situation.
The Premier League has hit out at the plans for a breakaway European league, releasing the following statement and condemning the European Super League proposal...❌

— Sky Sports Premier League (@SkySportsPL) April 18, 2021
Experts, pundits, and governing bodies left furious
Predictably, there has been public outrage from several top commentators and analysts.
In particular, Gary Neville displayed a scathing monologue on the matter, in which he suggested that the teams involved should have their titles stripped, as well as having heavy fines and points deductions imposed on them.
"They are an absolute joke." 😤

Gary Neville on the six Premier League clubs signing up to the 'European Super League'

(via @footballdaily)pic.twitter.com/zk4obWoHlB

— ESPN FC (@ESPNFC) April 18, 2021
Furthermore, Roy Keane and Micah Richards, who were part of the panel for Sky Sports' Super Sunday, both suggested that the idea of a Super League is futile.
Undoubtedly, the clubs involved will be considering their motives and next actions, following the reaction to the news.
The Spurs hierarchy has always been adamant about conducting their business by maximising profit. The club has one of the highest incomes in Europe, with magazine Forbes recently naming the north London club the tenth richest in the world.
Continuously, Spurs have one of the lowest net spends in the Premier League, with the club adamant on developing youth players and securing bargain deals.
In the bizarre circumstances that they do decide to vacate the Premier League, it would undoubtedly be due to financial gain, as opposed to competing against the best teams in Europe.
The Premier League and FA have signed a statement describing it as "a project that is founded on the self-interest of a few clubs at a time when society needs solidarity more than ever" https://t.co/lZ2XL8EuKm
— FourFourTwo (@FourFourTwo) April 18, 2021
One thing that is for sure, whatever happens, there is going to be a hostile feeling towards these clubs from lower league teams, who rely on finances from the top clubs to ensure they survive in the professional game.