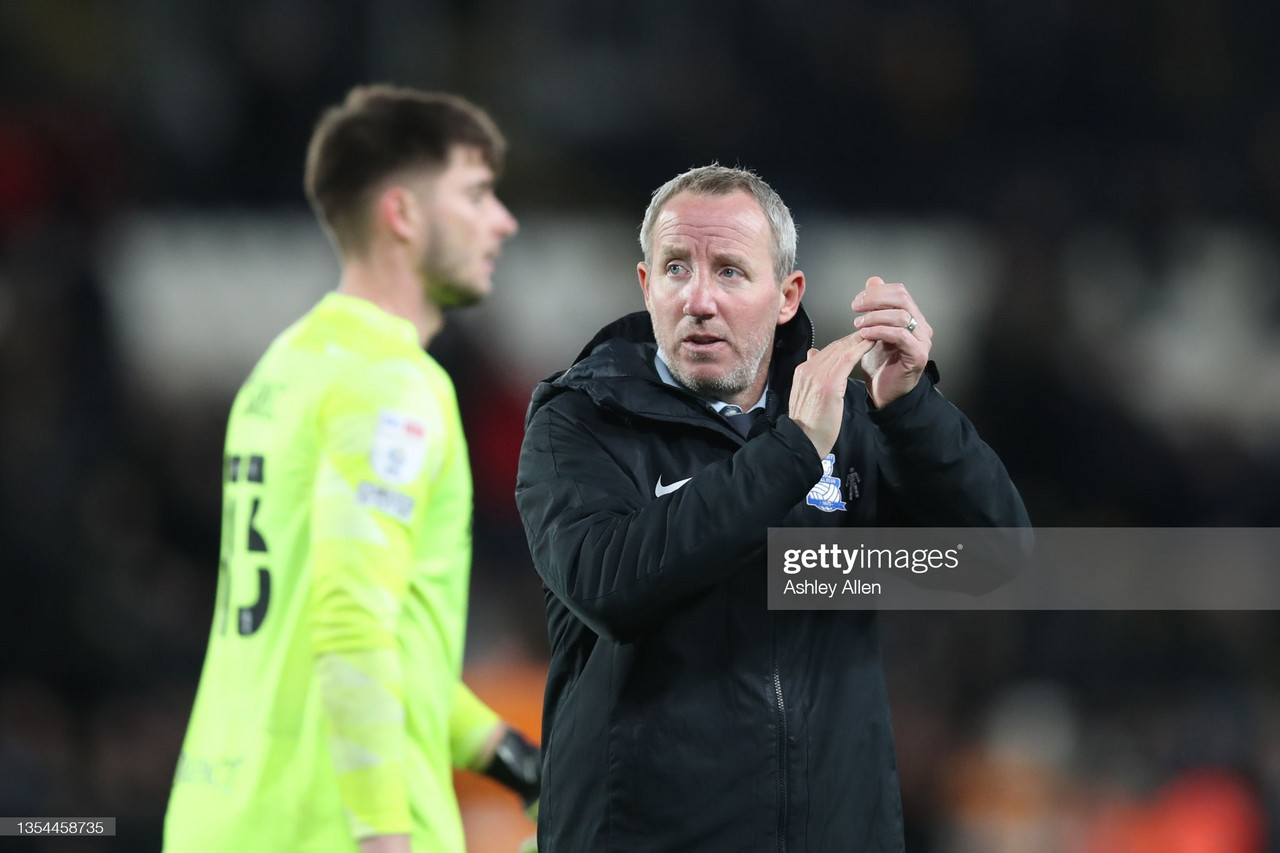 Birmingham City manager Lee Bowyer was understandably frustrated after his side's 2-0 defeat to Hull City in the Sky Bet Championship. Hull's opener was controversial - with Ryan Longman looking to run the ball out of play on replays before George Honeyman tapped in - but the goal stood, and the Blues collapsed after that moment.
"They got given a one goal headstart"
"Come away from home and lost a game – they got given a one goal head start. It's not good but I still felt we'd go on and win the game. Keeper makes a good save form Scotty (Hogan) – but I believe we would have taken our chances.
Then Gards (Gary Gardener) gets sent off – no defending it, cant do that. Let everyone down. We've lost him for four games – we've got no players as it is. We'll gave to adapt again.
Two positives from the game – Riley McGree – playing in a position that's uncomfortable for him. The other was young Jordan (Jones) coming on at 17 years old – young kid, and I had to trust him. He didn't let us down.
On Gardener's red card - "it's not acceptable"
"He's a big boy and he knows what he's done is not acceptable and he'll be punished for it. I protected him against Peterborough – but I can't do that today. It's not acceptable.
Its going to be tough for us but we'll keep adapting. We should do better for the second goal as it was a free header. We tried to move the ball, huffed and puffed – the players kept going to the end.
I felt if we could get Riley on the ball we could get balls into the box. I thought he was very good and I stand by it. He was excellent.
On the squad being stretched
I've got a number 10 playing at right wing back… I've got no defenders but it is what it is. They had the same. I think that can help you – playing wingers there (at wing back).
Potter was good – I think I made the right decision. That's why we coped in the second half going two for two at the back. Potter and Longman caused us problems because they're wingers.
We'll haver to see how they all are tomorrow when they're in. Bela looked tired – he was away with International duty.
On the referee's performance
Bowyer was very unhappy after the game and tore into the officials in his post-match comments.
It's not acceptable, is it? In the last two games, I've had a letter apologising against Bristol City as we shoulds have has an penalty. I had an email apologizing for Reading's second goal. It was a blatant foul – this is three on the spin as Ill get another email. I'm sick and tired of getting apologies - then they had the audacity to book me for complaining at half time.
Gardener now has a four game ban. He's made a mistake. What happens to the officials? What happens? Nothing. If I keep losing games, I will lose my job – because of someone else. I don't even know why officials do their jobs – but it's not acceptable – we need VAR.
We want the right decisions – it's the worst job in the world. You can't win. Help the officials, they're human. They're going to make mistakes. I'm sorry, I'm not going to be polite to them. It's not fine – I know nothing happens to the officials because it happens all the time. Between the ref and the linesman, they've got to get that right.
Officials have to get punished. As a group they have to be punished, but it never happens.