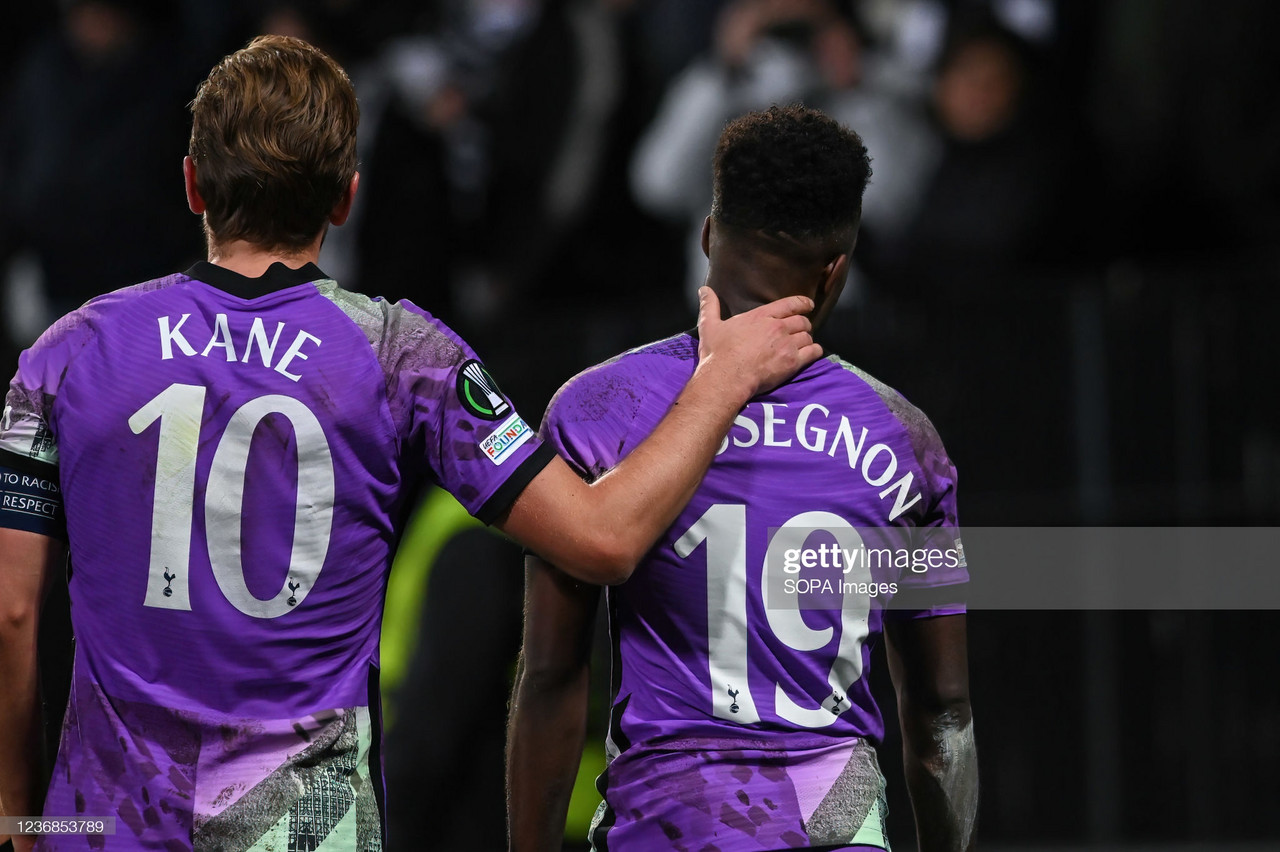 UEFA have ruled that Tottenham Hotspur are eliminated from the Europa Conference League after they could not play their final group-stage match against Ligue 1's side Rennes due to a COVID-19 outbreak at the club.
Spurs needed to defeat Rennes at home in the final match day of the group stage in order to advance into the knock-out stages.
The result of this decision is that Eredivisie's Vitesse finished second in the group and will now play against Rapid Wien on February 17 and 24.
UEFA have awarded Rennes a 3-0 victory in a statement issued by the organization's Chairman.
"[The match is] forfeited by Tottenham Hotspur FC, who are therefore deemed to have lost the match 0-3 in accordance with Annex J.3.1 to the regulations of the UEFA Europa Conference League," they said.
Overturn it?
Despite this statement by UEFA, Spurs manager Antonio Conte suggested that the Club could appeal the decision and is confident of getting it overturned.
"Incredible and unfair!"

Antonio Conte blasts UEFA and admits he's 'very disappointed' by their decision to rule their Europa Conference League game against Rennes as a forfeit 😤

🔗 https://t.co/PU1GXAlCM0 pic.twitter.com/VV9ubHKMhx

— Hayters TV (@HaytersTV) December 21, 2021
"It was incredible what UEFA did.'' Conte said about UEFA's disciplinary panel decision.
"Every club works very, very hard. Tottenham started to play in this competition from this summer and now it's unfair for a decision that is not in our hands and to tell Tottenham, 'Thanks very much, you went here, here and here, but now you lose 3-0'.
"Because why? Why? We honoured the competition to play and to go around Europe. But now UEFA is taking a decision that I don't like. It is lacking respect about our job. It's not fair.
"We are confident that something can change in the future because the players, the fans, the club want to play the qualification on the pitch, not in the court."
How did they get here?
Some Tottenham fans were happy about this because it gave an opportunity to the team to focus on finishing top 4 in the Premier League as well as competing for a domestic trophy.
Let's not forget that Spurs lost two matches in the group stage of the European competition against Vitesse and FS Mura, the worst ranked team in the competition.