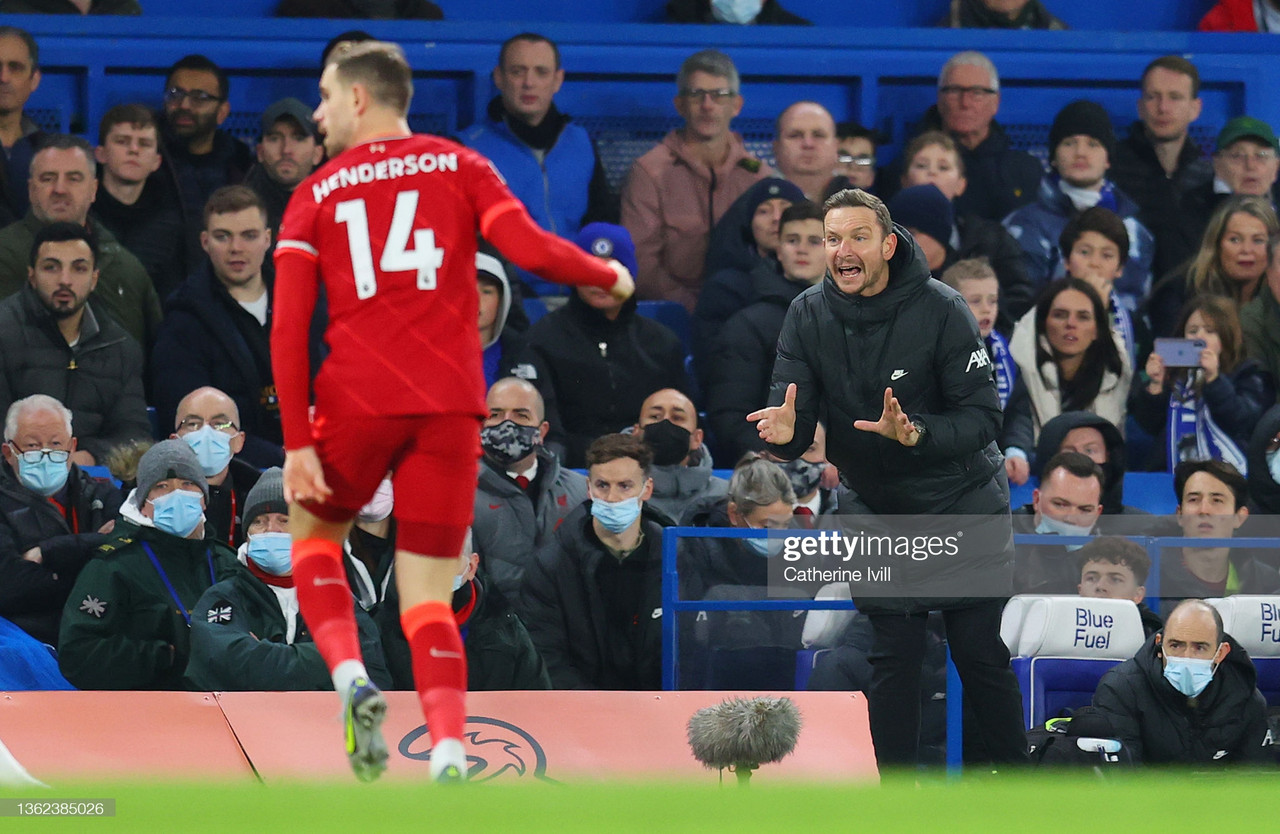 Pep Lijnders spoke to the media following Liverpool's 2-2 draw with Chelsea at Stamford Bridge on Sunday evening.
Both sides came into the contest knowing that only maximum would keep their title aspirations alive, following Manchester City's fantastic form in the Premier League this season.
Here's what the stand-in Liverpool boss had to say on his side's performance, the upcoming AFCON tournament and his views on the point.
On the pride of the performance...
"We should have controlled the game better. We connected well and were quick of mind.
"They opened up spaces so well to create. I speak a lot about tactics, but overall it's pride. We could have had a lot of excuses but the team fought with all they have."
Liverpool had further Covid outbreaks this week, highlighted by the fact that Lijnders took the team for their fixture in the capital instead of Klopp and Caohmin Kelleher was handed his second start in the Premier League this season.
Despite racing into a two-goal lead in the absence of key players, Liverpool struggled to control the game and eventually let Chelsea back into.
Usually, a point at Stamford Bridge isn't one to be snarled at, however, it's the sobering reality of the competition Liverpool are up against in Manchester City that makes it a difficult one to take.
On Monday, Liverpool will lose Naby Keita, Sadio Mane and Mohamed Salah as they jet to Cameroon to participate in the latest edition of the AFCON.
Though, despite the Reds losing their player of the season - Salah - Lijnders revealed that the trio leave Merseyside with their best wishes.
"We can try to plan this but you can never prepare. It's not a worry, we have faith in the boys we have.
"We know some can play more offensively. I told the boys, Naby, Mo, Sadio they should try to win the AFCON, it's a prize to catch and careers aren't long."
On the game itself
Similarly to Tuesday night at Leicester, Liverpool's biggest downfall at Stamford Bridge was their inability to dominate the game in midfield, as they allowed Mateo Kovacic and N'Golo Kante the space and time to dictate things for the home side.
"We could have played better football in their half to limit their chances. We corrected a few things defensively but we didn't keep it long enough at times. In moments we can progress with the ball the balance was not right."