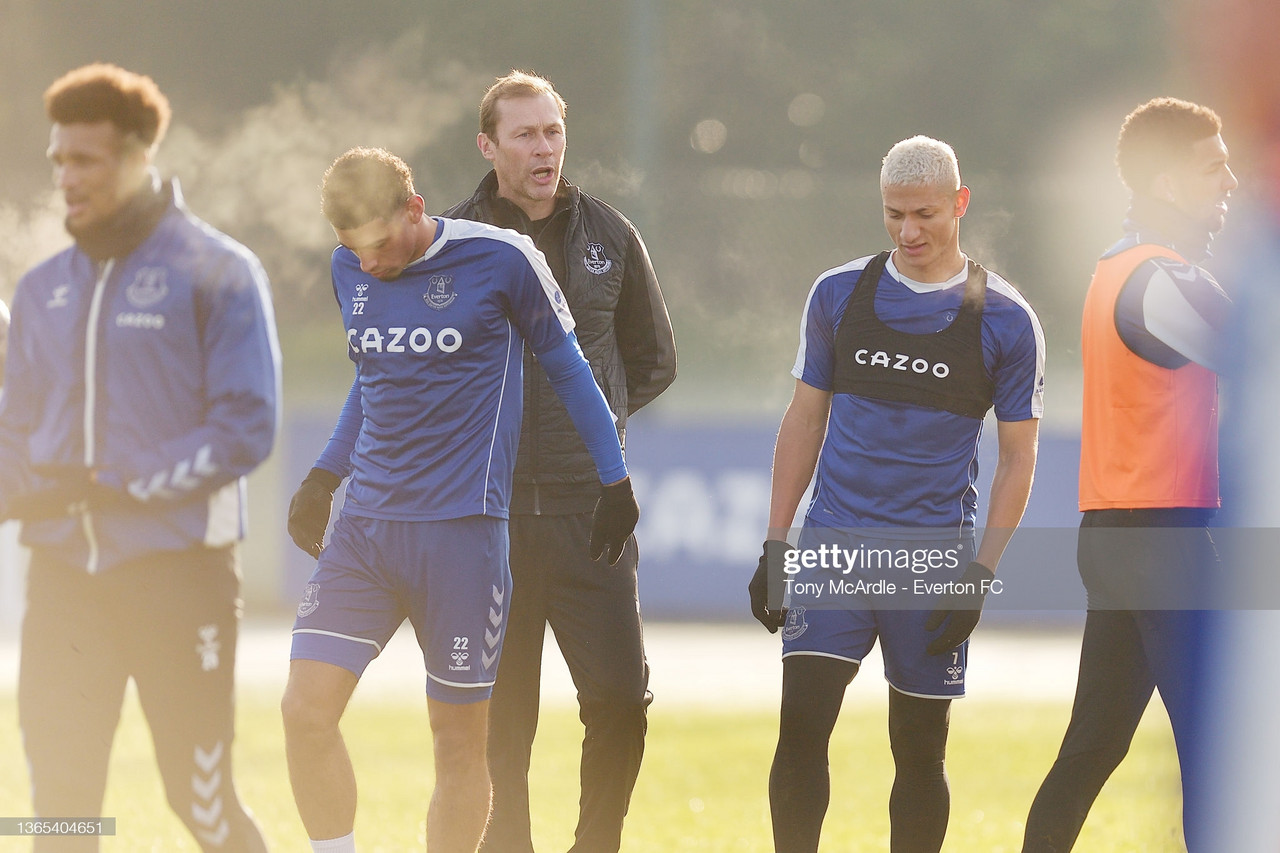 Duncan Ferguson has been in this position before. Sitting in the caretaker manager's chair waiting for the next new man to arrive at Goodison Park is something which Everton's former striker knows how to handle. The last time he did so, in the bleak midwinter of 2019 after Marco Silva's sacking, the Scot managed to improve both morale and results before Carlo Ancelotti's reign began.
Back again, and stepping up from the assistant manager role he held under Rafael Benitez, who was dismissed last Sunday, Ferguson is once more trying to drive the players towards short-term improvement and away from any possible relegation trouble.
"Just what is needed from an Everton player, what the fans demand, that's what I am banging on at them," he said after admitting to telling the players some "home truths" during the past week. "In the past it has not been good enough, we need to show the fans what you are all about and fight for the shirt. We have to show the fans we care about the club. They need to see a team fighting for them."
Everton picked up just one win from their last 13 matches under Benitez. That damning run featured a mixture of dire performances and tired tactics, along with the exits of director of football Marcel Brands, director of medical services Danny Donachie and fan-favourite full back Lucas Digne.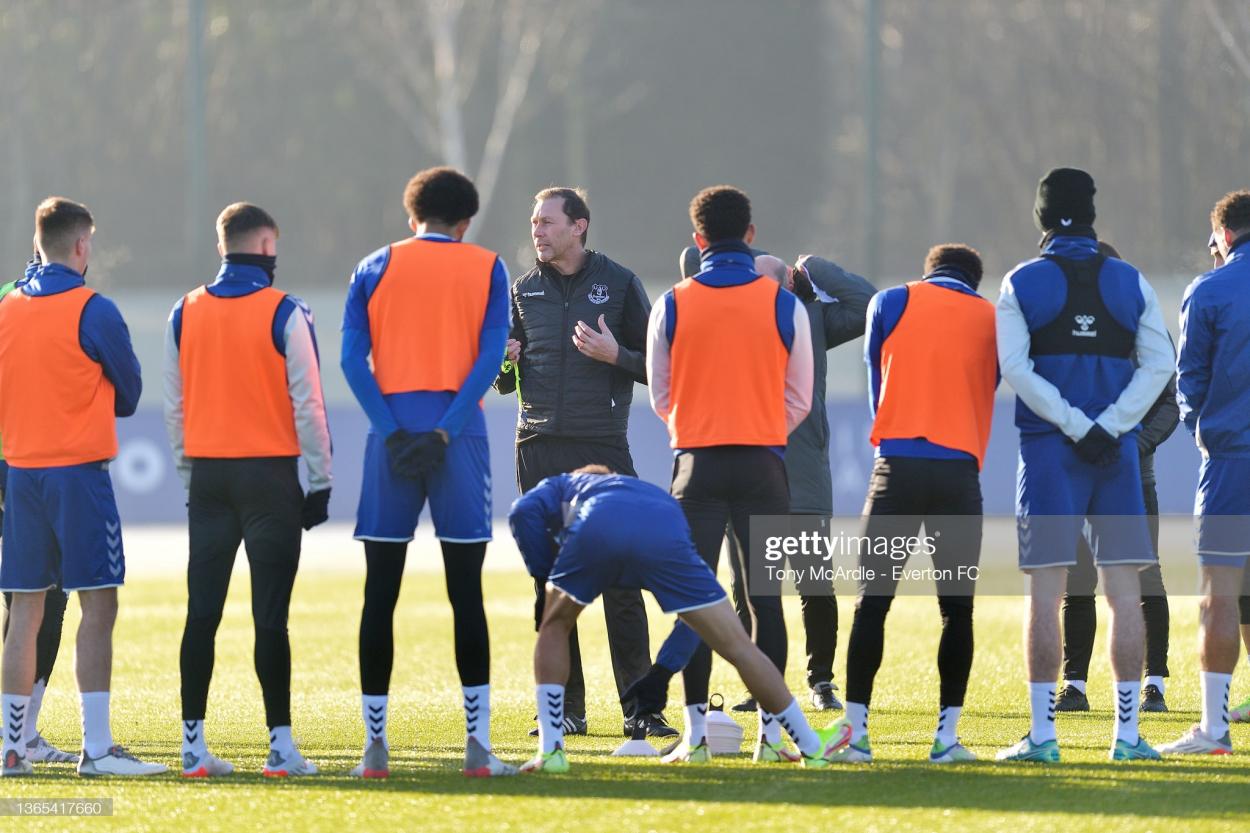 Thus the aim for Ferguson is to bring intensity, cohesion and confidence back to the squad starting with Saturday lunchtime's visit of Steven Gerrard and his Aston Villa team to Goodison Park. "I have pushed them as hard as I could possibly push them, make sure we keep that intensity," said Ferguson, who won one, drew two and lost one during his last stint in temporary charge.
"They are determined to show their true colours but they were on the floor. When you continue to get bad results it rolls on and it is difficult to turn around. This week we have tried to get a bit of confidence in them, tell them a few home truths and try to get that reaction."
Everton have put Ferguson in charge for the "upcoming games" to bide time in their search for a seventh permanent manager in the past six years. Asked whether he would like a shot at the full-time role, the Scot replied: "Maybe down the line. One day I dream of becoming Everton manager. But of course I've not quite got that experience so my job at the moment is to take the upcoming games, steady the ship and the club will go through a process of identifying the new manager.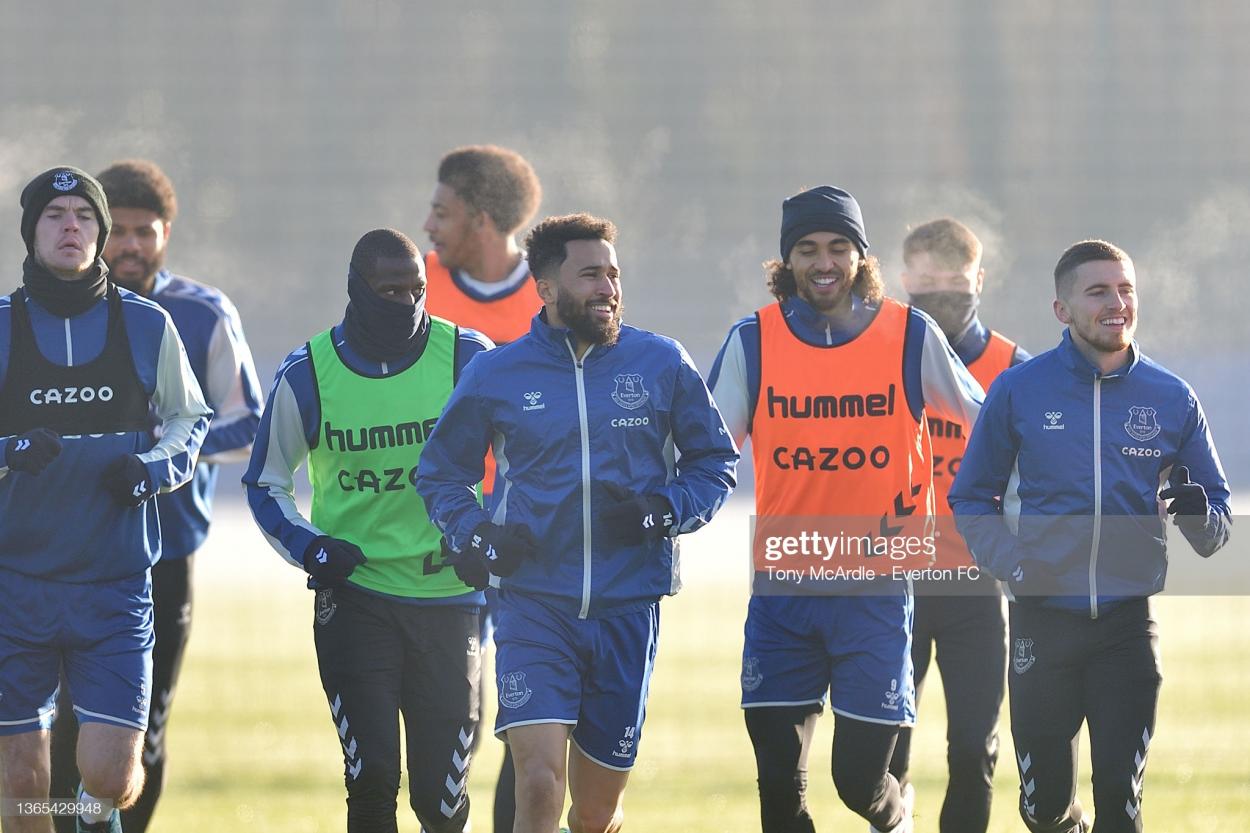 "We need a manager that comes to the club and wins games of football, builds something and gets us back up the league. I wouldn't want to be dragged on too many names as to who is going to be a good fit but certainly Wayne [Rooney] has done very well at Derby, he's an Evertonian, the fans love him so that can be one candidate of many.
"It is important when a manager comes to a club they understand it but it is not the most important thing. The most important thing is the manager comes in and wins games of football, that is what it is all about."
It is understood that Rooney is among a trio of candidates, along with Frank Lampard and former Italy captain Fabio Cannavaro, who the board are interviewing.
Moshiri increases stake
It has also been announced that Farhad Moshiri has increased his stake in Everton to 94 per cent and the majority shareholder has reconfirmed his commitment to delivering success both on and off the pitch. Recently there has been fierce criticism of Moshiri's erratic ownership of the club; he has £500m on transfers since 2016 for no discernible reward.
In a rare communique to Everton supporters, Moshiri said that Benitez's dismissal "was the right decision for the club, although it is never one that is taken lightly". He confirmed Everton want to appoint a replacement as quickly as possible.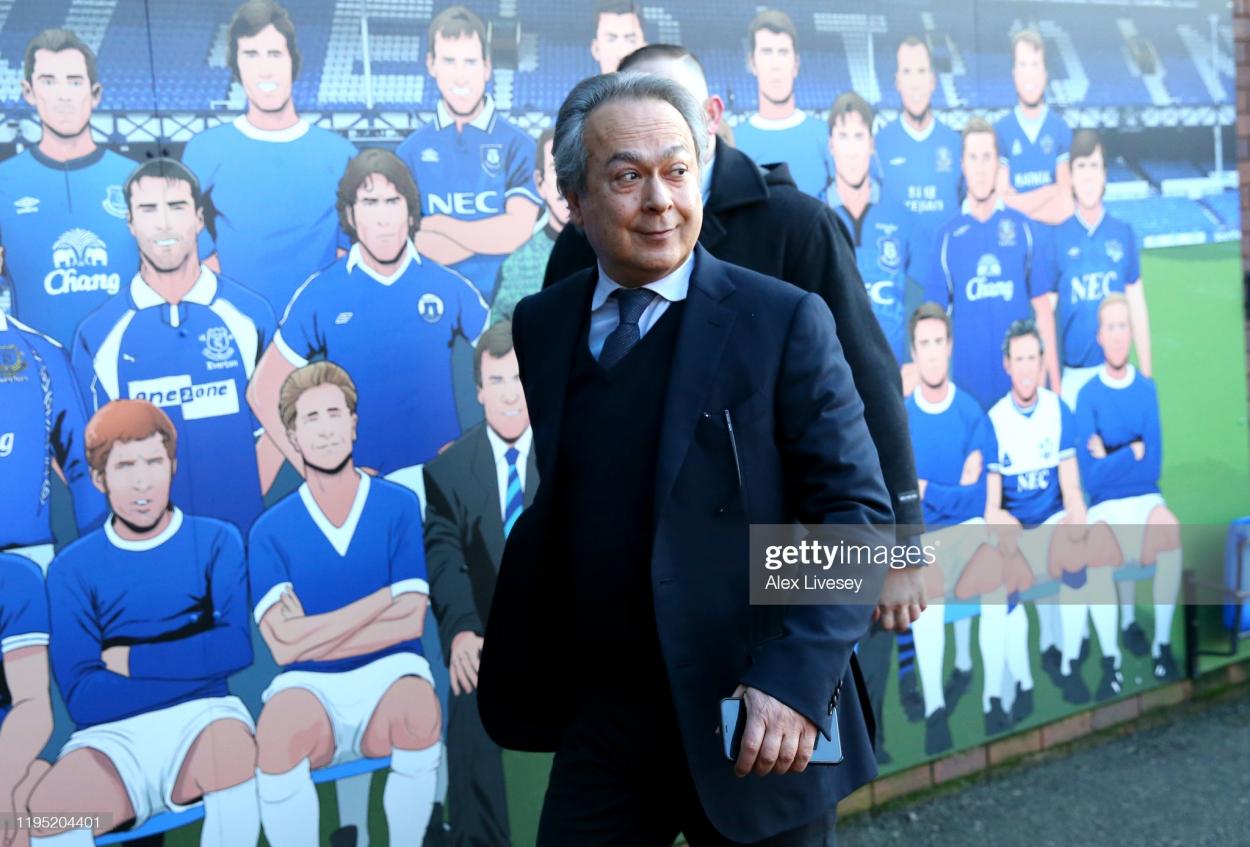 "I understand the frustration felt by everybody who loves Everton because of our inconsistent form in recent seasons, despite significant investment in the playing squad," wrote Moshiri. "The money that has been spent since 2016, not just on the playing squad but also on key projects including our new stadium, demonstrates my commitment to Everton.
"I write to you to assure you that my commitment remains strong and focused. The club has announced today the conversion of a £100m loan to the club into equity which is a clear demonstration of my commitment and greatly strengthens the balance sheet. I am a private man and I do not speak publicly very often. But I promise you that my determination to deliver for Everton will not waiver."