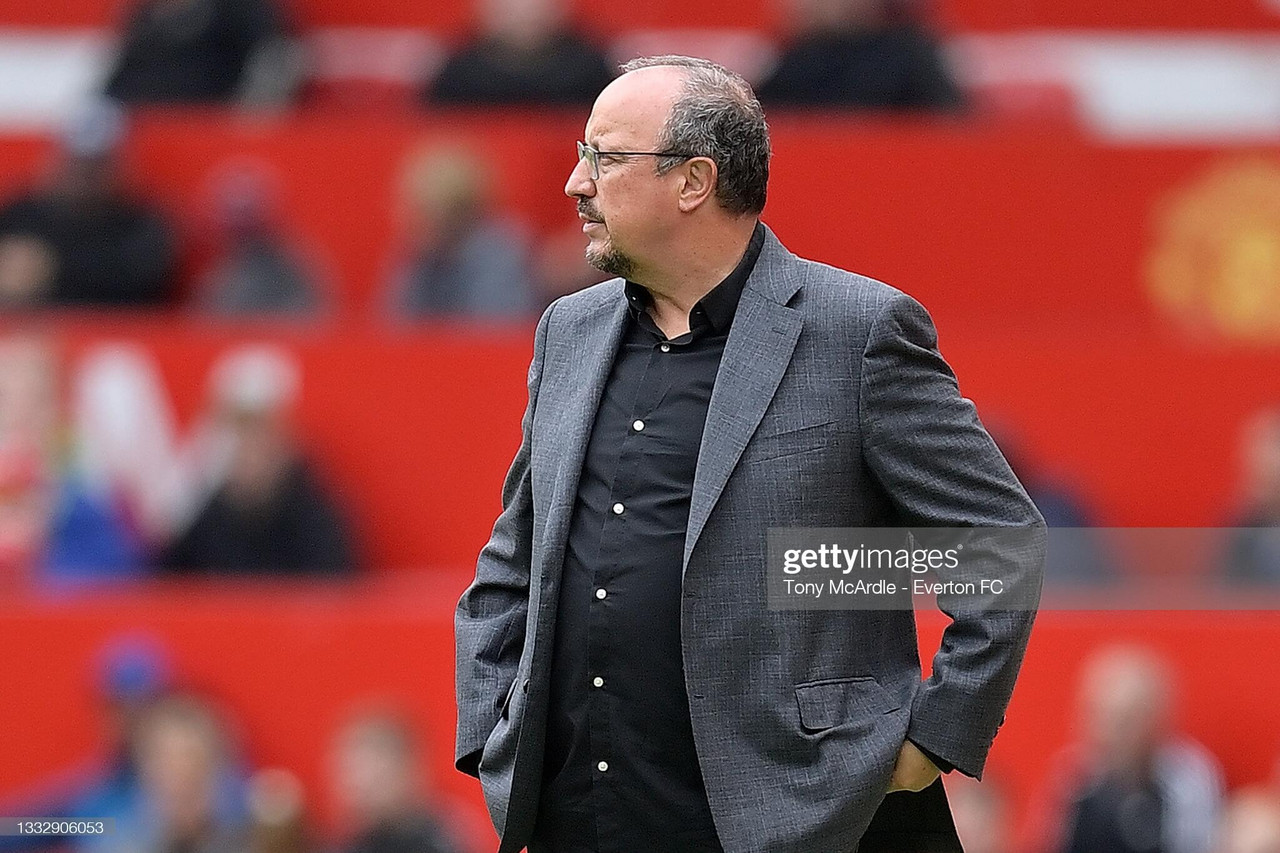 A chance - that is all Rafael Benitez wants. He wants the opportunity to demonstrate that he is the right man for Everton, the right manager to take the club higher up the table than his recent predecessors have managed, and the right leader to turn an underwhelming squad into a more confident and consistent outfit.
Whether Benitez is granted time to show his managerial credentials in Merseyside once again is another question entirely. Ask most supporters of Everton, or Liverpool for that matter, and they will say the same: this bizarre marriage is likely to only end in one way.
There is a sense that Benitez is on a hiding to nothing. He is the first manager to ever cross Stanley Park from Liverpool to Everton and only the second ever to switch between the two grand clubs on the banks of the River Mersey.
His infamous put-down of Everton being "a small club" during a press conference when he was Liverpool manager has not been forgotten and adds to the sense of mistrust around Goodison Park towards their new head coach.
Moshiri's controversial appointment
The appointment of Benitez can be analysed from countless perspectives; his history, his tactics and his ambitions. But Farhad Moshiri, the Everton owner, placed his faith in the Spaniard to deliver what none of the four permanent managers the club have had in the past four years managed: a return on his investments.
There is no doubt that Carlo Ancelotti's sudden and unexpected departure at the end of last season severely disrupted the plans which both the club had in place for this upcoming season. Now the cries from the owner, who recognises that his latest managerial appointment is an unpopular one, is for the supporters to get behind the team.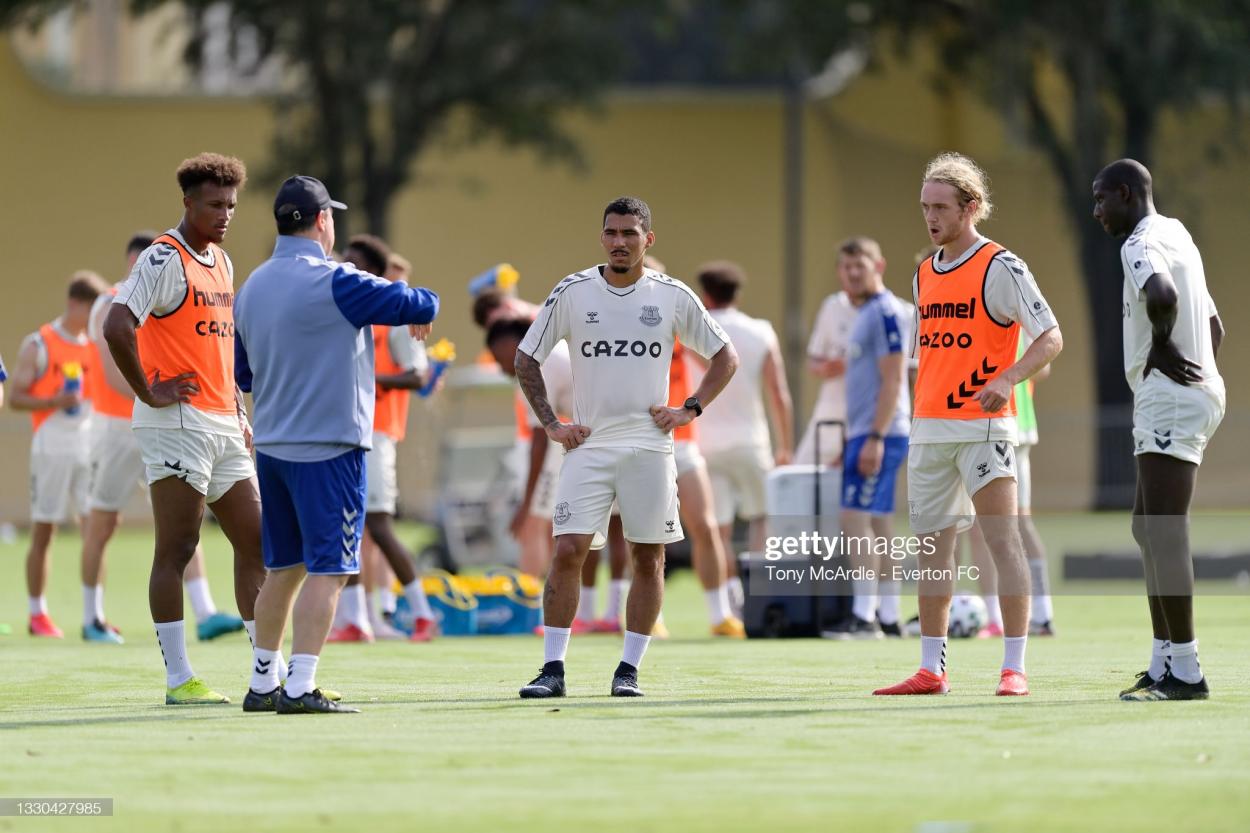 It will therefore be curious to observe the mood of the match-going fans on Saturday afternoon when many of them will walk to and set foot inside Goodison Park for the first time since March 2019. Ahead of the season opener against Southampton there may be the usual sense of positivity on the eve of any new campaign, the chance of putting to rest over 25 years without a piece of silverware, but negativity will most likely pervade.
Everton find themselves back at square one, Moshiri has tried all manner of managers but his decisions are yet to bear fruit. The club's aim of being involved in European football by the time they move into their £500m-plus stadium at Bramley Moore dock seems further away than ever. Ancelotti's pedigree brought hope, but even he quickly realised that the job at hand was far harder than it first appeared.
Ancelotti's departure rankled but given that, for the most part, his tenure took place in empty stadiums, the fanbase were unable to build a true relationship with the veteran Italian coach. The style of football was overly defensive at times and that will unlikely change with Benitez in the dugout.
Focus needs to be on creating creative attack
Everton's defensive base is strong and will be worked on, but it is in attacking positions that the Spaniard must try to encourage more from the players. Their seven-game winning start to last season showed that Everton can take games to opponents and be consistent, their first win at Anfield in 22 years was the standout result of the campaign, however, their poor home form brought their aims of European qualification to a screeching halt.
Incomings in the form of Andros Townsend and Demarai Gray highlight that the aim is to increase the service towards forward Dominic Calvert-Lewin. The England striker produced an impressive 21 goals in 39 outings last season and will need to achieve similar figures this time around if Everton are to be more lethal in front of goal.
The distractions surrounding the futures of Richarlison and James Rodriguez, who are the club's most talented creative players, are not ideal but should both stay then Benitez is right to expect greater output from the pair this season.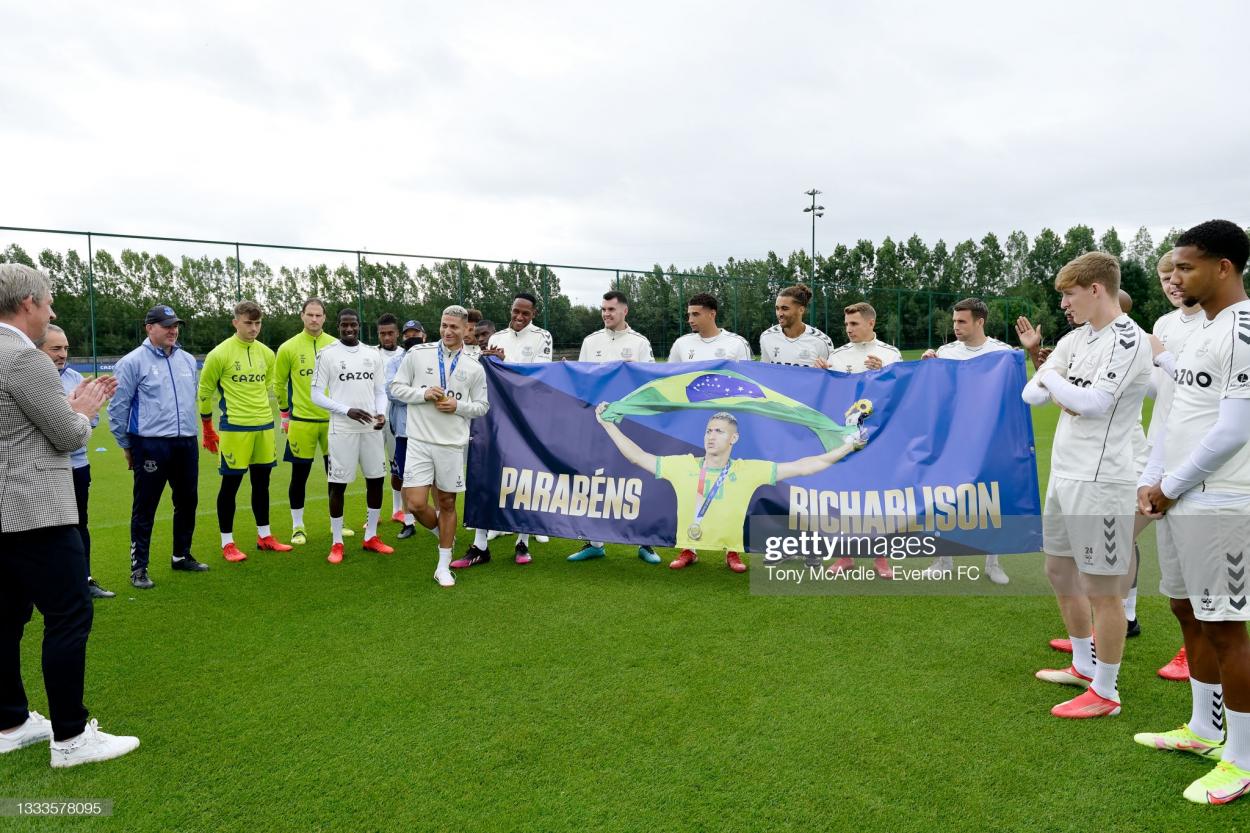 Everton supporters are a realistic bunch but are never backwards in coming forwards if they don't like what they see. Benitez has a lot to do to match the advancements of the teams around them, such as Leicester City and West Ham United.
Whether it be style of play or just more consistent results, the fans want to see tangible benefits from this appointment. This is also the chance for the 61-year-old manager to show that his best days are not behind him, that he can help Everton just as he did Liverpool 14 years ago.
It's unusual for August games to be pivotal and must-win but that is the situation that Benitez finds himself in. Saturday's match is the start of a process that may quickly unravel and never really get off the ground.
It is difficult not to say that Benitez and Everton are starting their relationship on the back foot. However, a chance is all that Benitez is hoping for. He has belief in his ability and those of his players. Whether he gets a fair stab at the job, however, is doubtful at best.