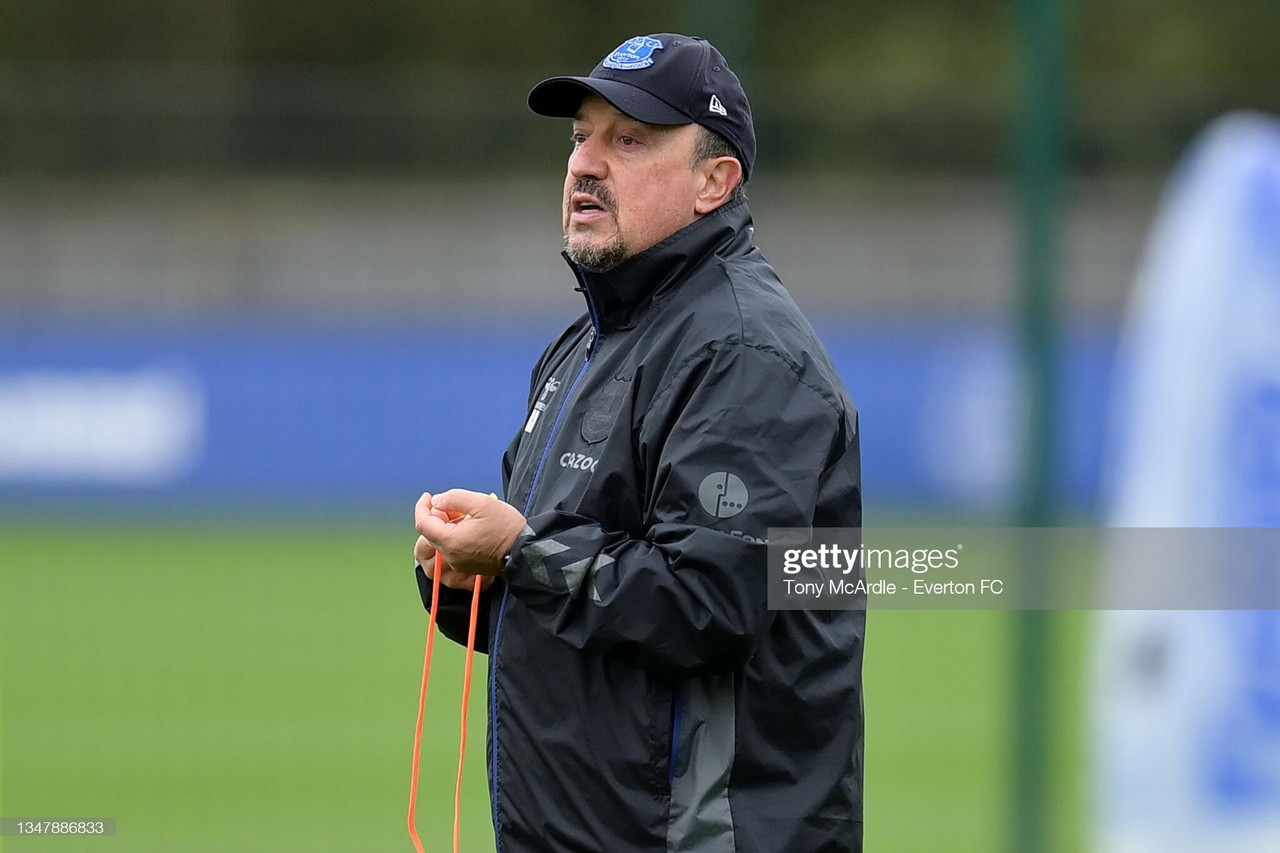 Rafael Benitez is battling with a pile up of injuries ahead of Everton's game with Watford on Saturday. The Everton manager could be without five players for the match but was able to provide positive news on Richarlison who is available having been sidelined with a knee injury last month.
Yerry Mina "felt his hamstring" during training the week and will not be involved for the visit of Claudio Ranieri's team. Furthermore, Everton are still without striker Dominic Calvert-Lewin, Abdoulaye Doucoure and Andre Gomes as they prepare to face 16th-placed Watford.
"We have some issues but we are bringing, little by little, back some players," Benitez explained. "Hopefully we have more coming soon. Richarlison has been training, he has been OK. Obviously, the match fitness is an issue but he is happy and he is available.
"Yerry Mina played three games for 90 minutes with the national team [during the recent international break], then when coming back he has to follow the Covid rules. He felt a little bit his hamstring in the training session the other day, so he will not be available [for Watford]."
The worse news for Everton, however, is that Calvert-Lewin is likely to be out for an additional "four or five weeks" following a setback in his rehabilitation from a quadriceps injury. Benitez was not willing to put an exact timeframe on the 24-year-old's recovery but did add that "it depends on how he reacts to his treatment."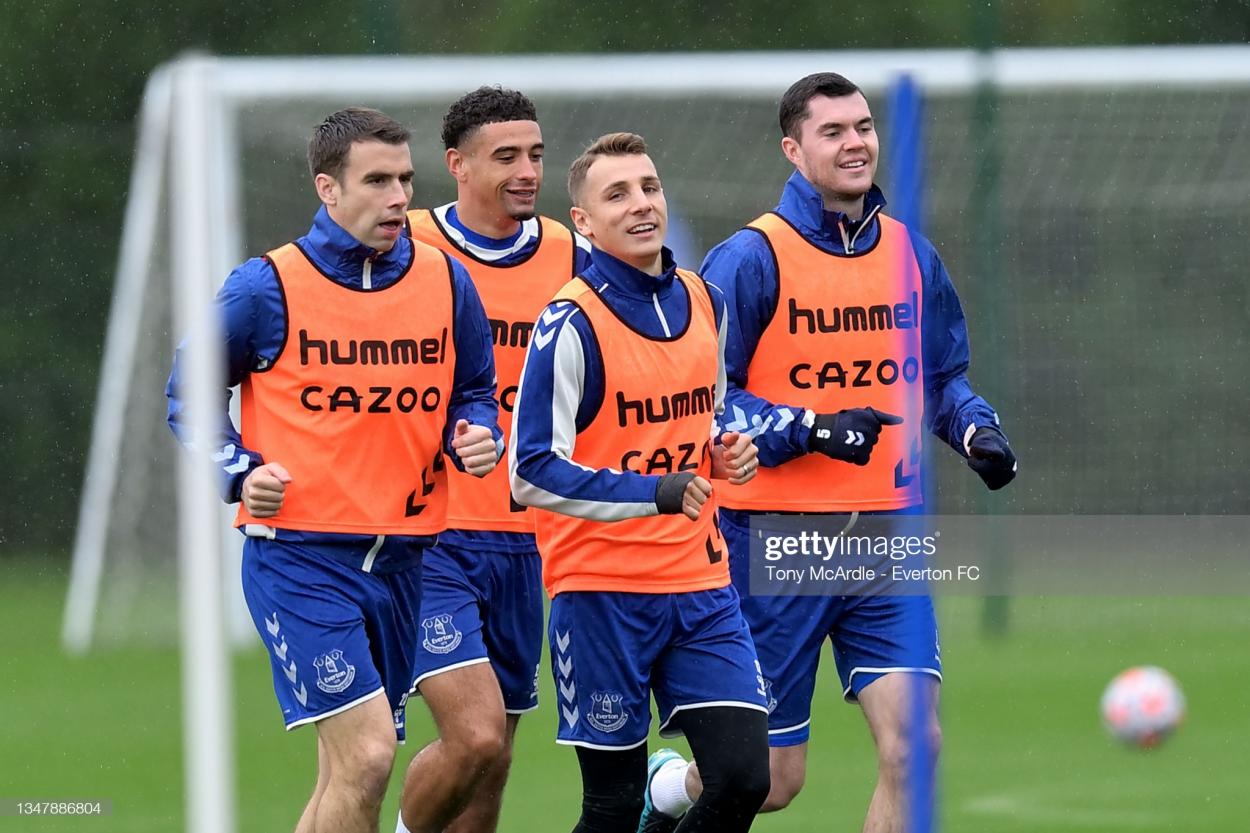 Benitez said: "We will not see him for four or five weeks. We will see later on what is going on, I don't like to put a timeframe. I think it is important to see how he is improving and how he feels. We have brought in Cristian Fernandez in as Rehabilitation Fitness Coach to be sure we can help the department with these kind of things. We are trying to be sure we can improve every department."
'We are working well as a team'
The build-up of injuries comes as Everton try to stabilise after a mixed bag of recent results. Following a promising start to the season consisting of four victories and one draw in their first five games in both league and cup matches, Benitez's team have won just one of the subsequent five games, losing three and drawing the other.
A 1-0 home defeat to West Ham United last weekend, which came courtesy of a set-piece goal which controversially involved Jordan Pickford being clattered in the build-up, was a difficult one for Everton to stomach.
What's more, with games against Tottenham Hotspur, Manchester City, Liverpool and Arsenal making up four of Everton's next seven fixtures, greater significance is placed on the upcoming matches against Watford and Wolverhampton Wanderers on Monday week to rescue the early season momentum.
"You can see we don't have the strikers who were here last year," Benitez said. "But the team is creating chances and scoring goals and not conceding, so it is a great compliment for the way we are working as a team. The start has been good, if you consider the top scorers are not available and still the team is in a good position and fighting and creating chances.
"The other day [against West Ham] we had chances and maybe a draw would have been fairer and we would be in the top four but it is like that. I am confident we will do well now and at the end of the season, which is the most important thing, the last 10 games."