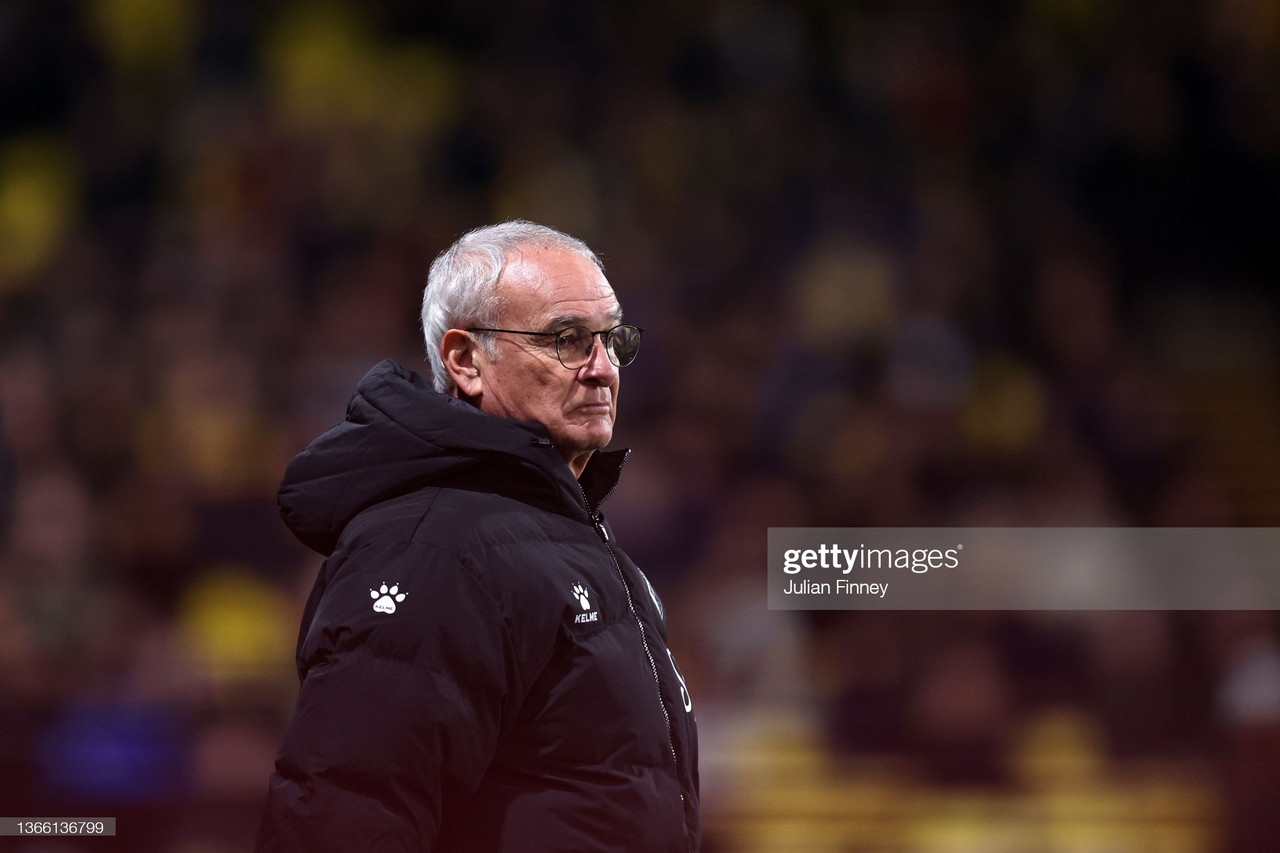 Ahead of kick-off against Norwich, Watford Head Coach, Claudio Ranieri asserted that the result against their relegation foes would not define Watford's season, but after a chastening 3-0 defeat at home, it may prove to define Ranieri's reign at Vicarage Road.
Norwich City took all three points and leapfrogged the Hornets to move out of the Premier League relegation zone thanks to a brace from Josh Sargent. After the game, Ranieri did not attempt to hide his feelings from the media.
Apologising to the fans
In an honest post-match conference, Ranieri apologised to the fans for his side's lacklustre performance.
"I have to say sorry to the fans. I told the players to ignite the fire. The second half after the goal, we disappeared. Maybe we played better with 10 than 11.

"I believe in my reaction and the players' reaction. It is not possible to continue in this way because this way we go straight into the Championship. I want the players with heart and mentality who play for the team.
On his future at Watford
When questioned if the defeat will signal the end of his time as Head Coach, Ranieri struck a defiant figure, describing himself as a "fighter",
"I speak every day with the board and we are all together. I believe in these players, the players who want to believe. Who doesn't want to believe - go home."

"No no, I don't go away, I want to continue because I'm a fighter," he said. "I never give up in my career, this is a good team, but they must change the mentality.
Needing heart
Ranieri did not pull any punches when describing his players as "selfish",
"I don't know why [my players played selfishly]. I wanted to see the same squad spirit as we showed at Newcastle. Everyone wanted to find solutions alone. Norwich gave us a lesson. They played together, they fought together, and they won."

"Now my goal is to pick up the players who pick up with heart, as Sissoko and Cleverley, players with heart, the right mentality Premier League is a tough league and only those who want to fight and play for the squad can continue in this way."
Ranieri does, however, face an uphill battle to keep his job. Without a clean-sheet all season, the longest wait in Premier League history, and without a victory since November, Watford have finally dropped into the relegation zone.
Watford are notorious for their cut-throat attitude towards managers and Ranieri can perhaps consider himself lucky to have survived the evening still in employment. How long that lasts however, is up to the Watford hierarchy and with a two week break before the next game, the odds are stacked against Ranieri at this moment.