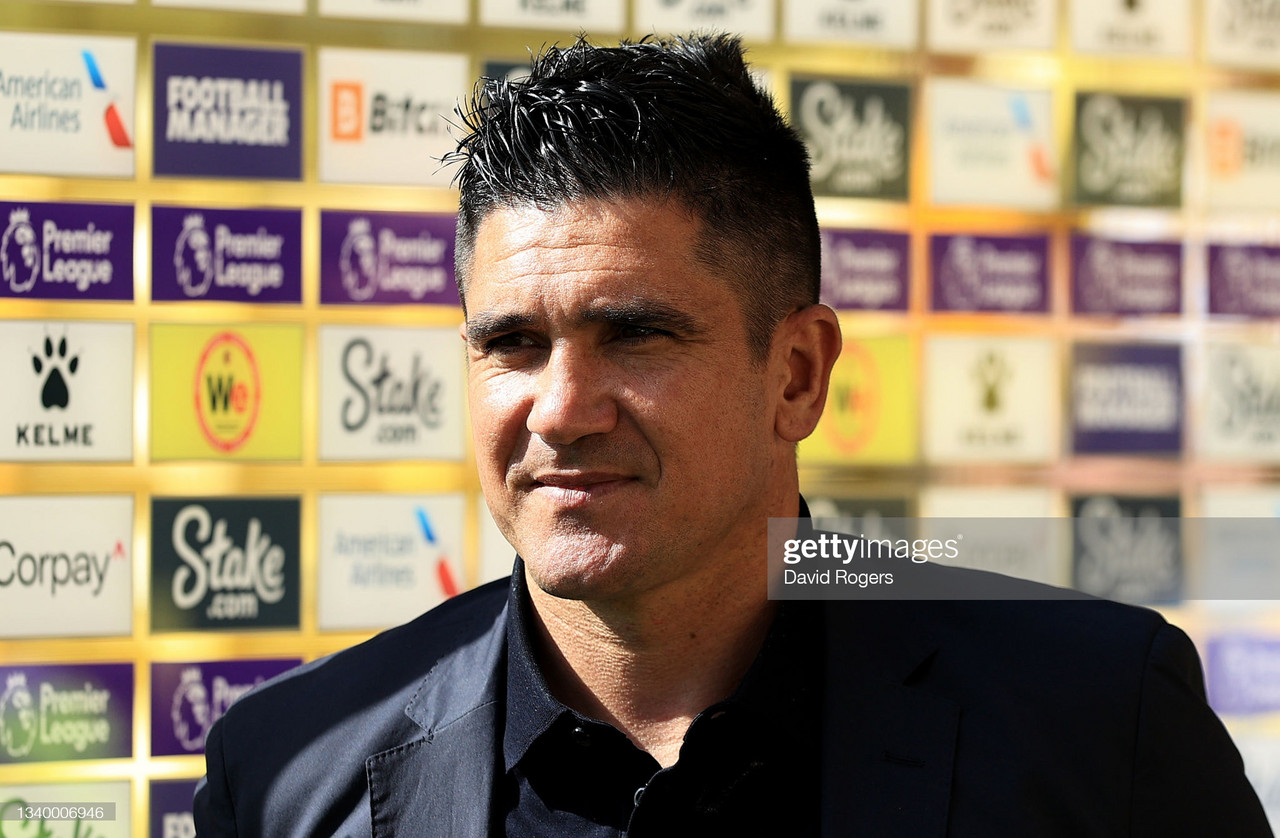 After last week's victory over Norwich City, Watford welcome Newcastle United to Vicarage Road this weekend as The Hornets look to secure back-to-back wins for the first time in the Premier League this season.
Here are five key quotes taken from Xisco Munoz's pre-match press conference.
Injury update
First on Xisco's agenda was an update on the fitness of some key Watford players ahead of Saturday's clash.
Goalkeeper Daniel Bachmann only made the bench during the trip to Norwich, meanwhile, full back Kiko Femenia was substituted after picking up an injury.
Xisco explained the current status of their injuries, along with the condition of Joao Pedro, who is still yet to play for Watford this season as he is recovers from a knee injury.
"The goalkeeper Danny (Bachmann) he has a little problem in the knee, we'll see today what will happen about him," said Munoz.
"Joao (Pedro) is near for to come inside (the squad), he may be ready.
"Also, Kiko (Femenia), I think is well, and we will see if he can stay 100 percent for the game," Munoz added.
Confidence after Norwich win
After three consecutive Premier League defeats, last weekend's match at Norwich was vitally important for Watford as they looked to avoid an early season slump.
It was a convincing score line in the end, and Xisco discussed the confidence levels in the squad following the victory.
"We are in a confidence high," he explained.
"I think it was a very good game, the attitude of the players, the very important things in our game, these things was very well.
"We have another chance in the next game to go one step forward because it's important for us to continue to work very hard with the same attitude with the same goals.
"We try to give the same mentality because it's important when we have this mentality, you always are more near to take the points in the games."
Allan Saint-Maximin has been a big threat for Newcastle so far in the Premier League, scoring two goals and getting two assists in five games.
Asked if he had a plan to stop him, Xisco did not allow himself to be drawn into the conversation too much, saying Watford must respect all of the Newcastle players.
"He is a very important player for them but is important we know we have the respect for all their players," said Munoz.
"They are a very good team, they have a very good thing, they have a very good manager, it's a hard game.
"It's important we have good, good, good moments in the game and it's important to what we spoke before the last weeks about being at our level in our games."
Josh King's impact
After joining Watford on a free transfer this summer, in recent weeks, Josh King has began to establish himself as the new number nine at Vicarage Road.
In last Saturday's victory, he completed the full 90 minutes for the first time this season, and assisted Ismaila Sarr for Watford's second of the game.
He also came close to his first goal for The Hornets when he went through 1-on-1 towards the Norwich goal, but Tim Krul was equal to his effort.
Ismaila Sarr duly tapped in the parried shot, and Watford all but wrapped sealed the three points.
Xisco Munoz is backing King to find the net and get his first goal soon.
"He didn't only play well in the last game, he played well in all the games he played," said Munoz.
"It's one thing more that he hasn't scored, but he gives other things to our team.
"I'm sure he will score soon. I'm sure because I trust him. He has the capacity and he shows us every week in training that he has the capacity.
"He will have his time, I'm sure."
Ben Foster's return
Ben Foster began last season in the Championship as Watford's number 1, but when he picked up an injury midway through the season, Bachmann came in and excelled, keeping the place even after Foster's return to fitness.
Last Saturday's match was Foster's first outing for Watford in the Premier League this season, with Bachmann named on the bench.
Asked about Foster, Xisco was full of praise for the 38-year-old.
"Ben is a top keeper, but we always spoke about our post (goal) is safe because we have three very good goalkeepers
"The idea against Norwich, we try to give the balance with the experienced players, Foster, Cathcart, Tom Cleverley, because they are experienced, and this is very well for the team.
"Sometimes you need what we spoke about the balance.
"In the premier league you can't stay in the control of the game in 100 percent (of the time), sometimes you feel a little problem and then this problem with experienced players, they give a difference."
Conclusion
In summary, it was a rather positive press conference from the Watford Head Coach, with confidence high and some key player's potentially available for selection.
Kiko Femenia, one of Watford's best performers last season, sounds as though he should be fine after the knock he picked up versus Norwich last weekend, meanwhile, it is clear Xisco has complete faith in Ben Foster if Daniel Bachmann's knee injury keeps him out of the goal.
Joao Pedro's imminent return is also positive news for Watford, as The Hornets look for back-to-back Premier League wins for the first time this season.