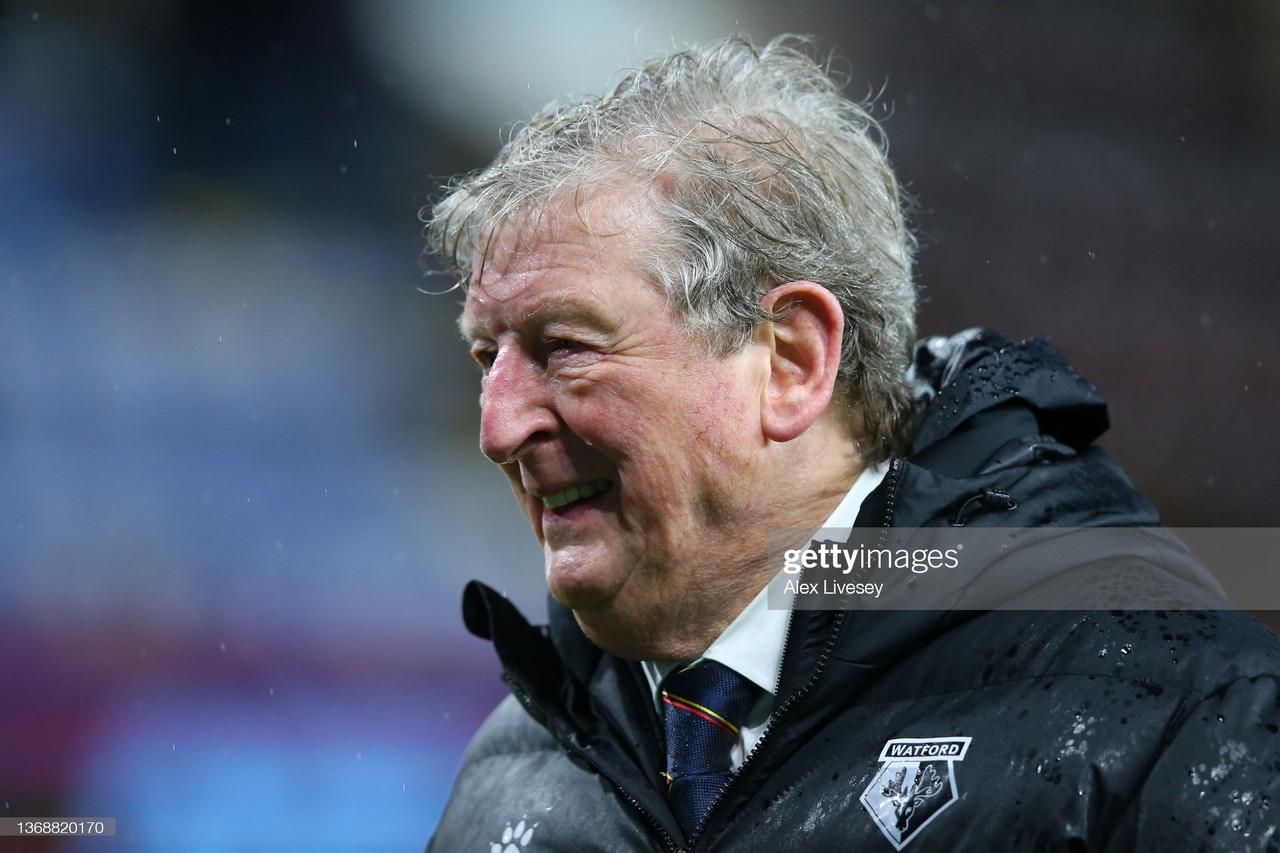 Roy Hodgson was happy to be back in the dugout following Watford's point away to Burnley.
The Hornets battled hard throughout the game and demonstrated a stronger defensive resilience than was seen under former manager Claudio Ranieri. They restricted Burnley to just two shots on-target, neither of which were clear goal-scoring opportunities.
While all is not perfect for the Londoners, there was enough for Hodgson to be pleased with on his first match in charge of the club.
On the game
Hodgson was positive about the efforts of his men, feeling that his team had the edge in a tight slog.
"I'm more than satisfied with the team's performance," Hodgson declared. "I thought we worked really hard at a notoriously difficult venue to come to. The wind and the rain didn't help, we've got a lot of players who have just joined from foreign teams and they had to adapt but they stood up to it well.
"I thought if any team shaded it it was us and we had some really quite good chances. I certainly think it would have been very harsh had we lost the game, so as a result we have to be satisfied with one point."
On the clean sheet
The 74-year-old has picked up a reputation for creating well organised defensive units, so it was fitting that he brought Watford's first clean sheet of the season on his first match in charge of the club.
When asked if he was thought the clean sheet was something to build upon, Hodgson said: "I think that's the crux of it. A clean sheet as an event isn't that important, but we can show the players that the work they've put in in the last 10 days, they've taken on board some of the messages that we've put forward.
"That's encouraging, but it would be very foolish to think that all is well."
On returning
Of course, this game marked Hodgson's unexpected return to managerial life after leaving Crystal Palace in the summer.
Despite being well into the age of a pensioner, the former England manager remained transfixed by his new team's efforts on the football field.
"I was so engrossed in the game," he gleefully admitted. "I won't say I didn't notice the rain and the wind of course, but it was more the way it was affecting the game. It was only after, when I saw how wet I'd become, I realised it wasn't a nice afternoon."