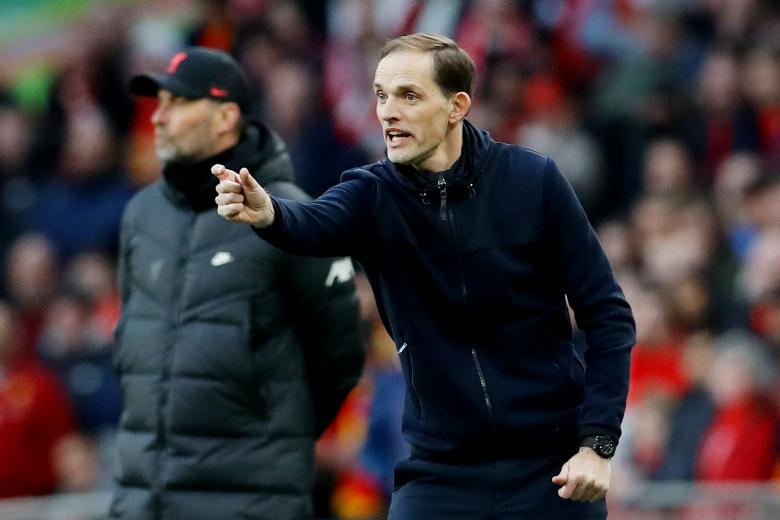 Ahead of Chelsea's FA Cup fifth-round tie on Tuesday night at Kenilworth Road,, Chelsea boss Thomas Tuchel discussed team news, the squad's morale after last Sunday's Carabao Cup Final as well as his sides trophy ambitions for the remainder of the season.
Wednesday night's contest comes at a perplexing time for the club, with owner Roman Abramovic releasing a statement last week regarding "handing over the stewardship and care of the club to the charitable foundation", with the statement having received a wide amount of coverage worldwide.
Regarding the on-field news, here's what Tuchel had to say…
Team News
Regarding injury absentees, the only two names the German boss confirmed that would miss the tie against Luton Town was Ben Chilwell and Hakim Ziyech.
"Hakim is not available for tomorrow, as he was not available for the final. He was not in full team training. He is one of the guys that will miss out tomorrow," Tuchel confirmed.
Tuchel also spoke of how the injury list had grown after last Sunday's League Cup final at Wembley.
Tuchel said: "The situation was very, very good before the match because we had only Ben Chilwell out, but the situation changed almost dramatically. We have a lot of players in an overload physically. We have some injuries from the match [vs Liverpool].
"In the moment, it is too much to comment about it. It would be a long list and we need to see.
"We had training today and the physios and the doctors are still working with the players. We can take the final decisions tomorrow morning when we have the departure to Luton and see who is ready to play.
"It is now the third time we played overtime, and it was an intense match."
Full-back Reece James was one of those players the former PSG boss linked to the "overload".
"He is now with a huge overload on his shoulders," Tuchel said. "The recommendation, before the match for him to play was 20-minutes but it was like 70, in a final with extra tension and extra pressure in a final against Liverpool."
James was making his first appearance after returning from a hamstring issue he had suffered back in December against Brighton at Stamford Bridge.
Silverware ambitions
Tuchel was also asked whether the FA Cup was his side's best chance to win a domestic trophy this season.
Seemingly, the Premier League title is no longer attainable for the Blues' as they currently sit in third place, 16 points behind Pep Guardiola's Manchester City.
Tuchel though, failed to get drawn into any mid-term objectives, stating: "The best chance [to win a domestic trophy] was on Sunday because we were in a final. It was the closest chance. We should not think about the next final until we play the next match. We have some obstacles to overcome, we have some boxes to tick. We need the right motivation, we need the right attitude, we need full commitment. Let's see what is going on tomorrow."
Before thinking about going one-step further in the FA Cup this season compared to last, the West London side will have to battle against a Luton team that has lost just once in their previous six fixtures in all competitions.
Squad Morale
Although the World Champions fell short to Jurgen Klopp's side in last weekend's final, Tuchel believes the morale in the dressing room is still fairly healthy, with a belief that his team can come back stronger from the defeat.
"To lift the team after Sunday should not be too hard," Tuchel said. "I think that everybody know that we played a strong match. We played with full commitment and a lot of quality. We can never control the result. A winner had to be found and it was found after 22 penalties.
"We gave a day off to clear our minds. It was not only a disappointment, but it was physically draining for us, and physically demanding.
"That leaves us with a one-day turnaround. This is what it is all about. It is the next competition; this is life at Chelsea. We want to be competitive, so we have to be ready tomorrow. This is what we demand."
Since joining Chelsea in January 2021, Tuchel has led Chelsea to the final of every single competition, and it is a record he will surely be wanting to carry on in this season's FA Cup.