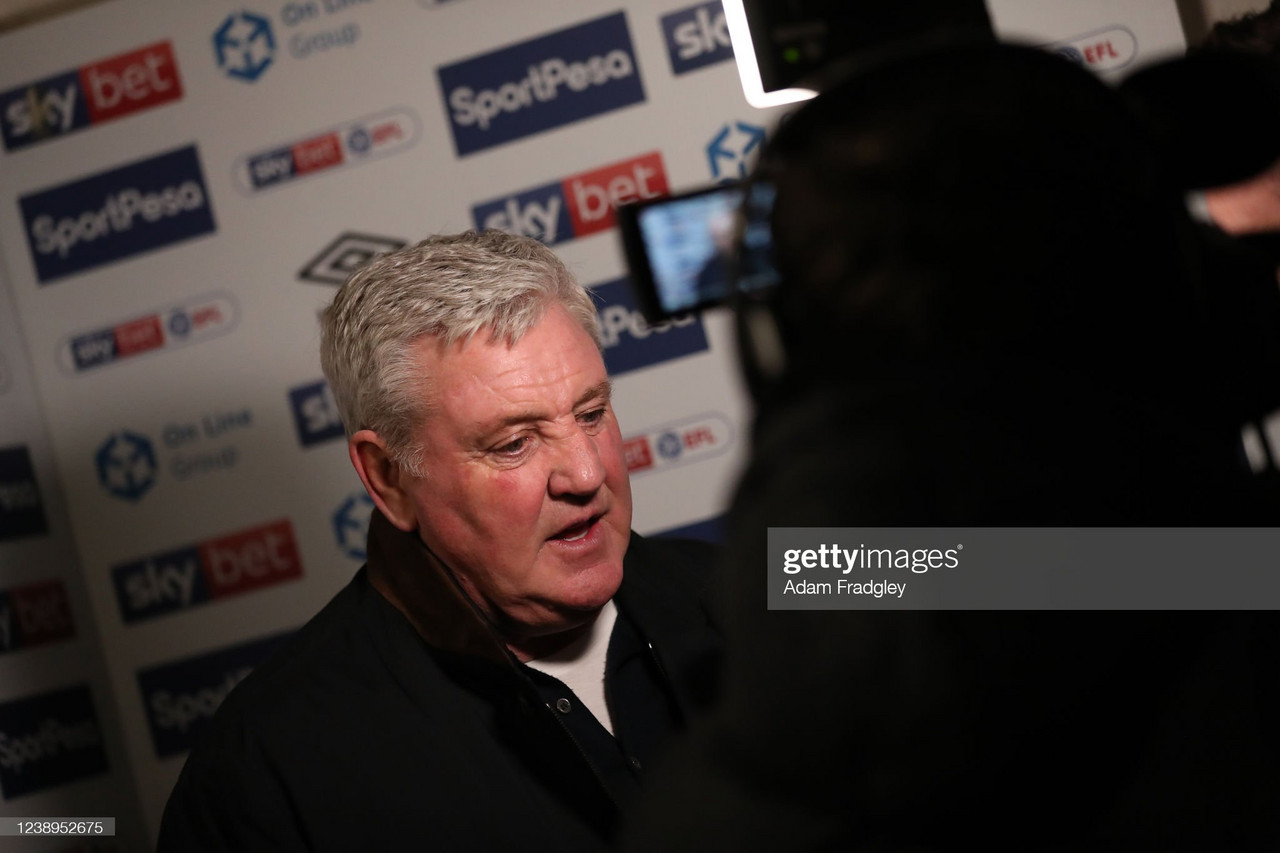 Steve Bruce was incredibly chipper in his post-match press conference at the MKM Stadium as his West Bromwich Albion side put Hull City to the sword this afternoon.
He was able to celebrate a victory on the road for the first time and was relieved that his side put in a full 90 minute performance.
"We were comfortable. It was the best we've played since ive been here. Still a lot of work to be done, but a great start. It's given me food for thought," he said.
On the formation change
"3-5-2 works for us," he admitted. "We've got 6/7 centre halves. Jake Livermore in midfield was the difference today. We have two big games coming up against the top two now.
We did alright against Sheffield United until Jake got sent off – like a prick! He won't mind me saying that," Bruce joked as the press room burst into laughter.
On his side's performance compared to last week
"Look how different it is," he mused. "Not fit to wear the shirt last week, clapped off today – that's football."
"We looked a threat and we had control about us. We still have the ball away too cheaply but the three at the back has given me food for thought. I wanted the ability to run in behind – Andy's done nothing wrong but I wanted that option and that's what we got."
"The longer it went the more comfortable we got. I always feel for the previous manager, but when you go on a bad run sometimes you can't see the wood for the trees."
On his opponents and the warm welcome
"I had a wonderful time here," he admitted as he was asked about his old club. "I had a really good time here. Makes a change getting a nice reception from both sets of supporters - I can never go back to the North East!"