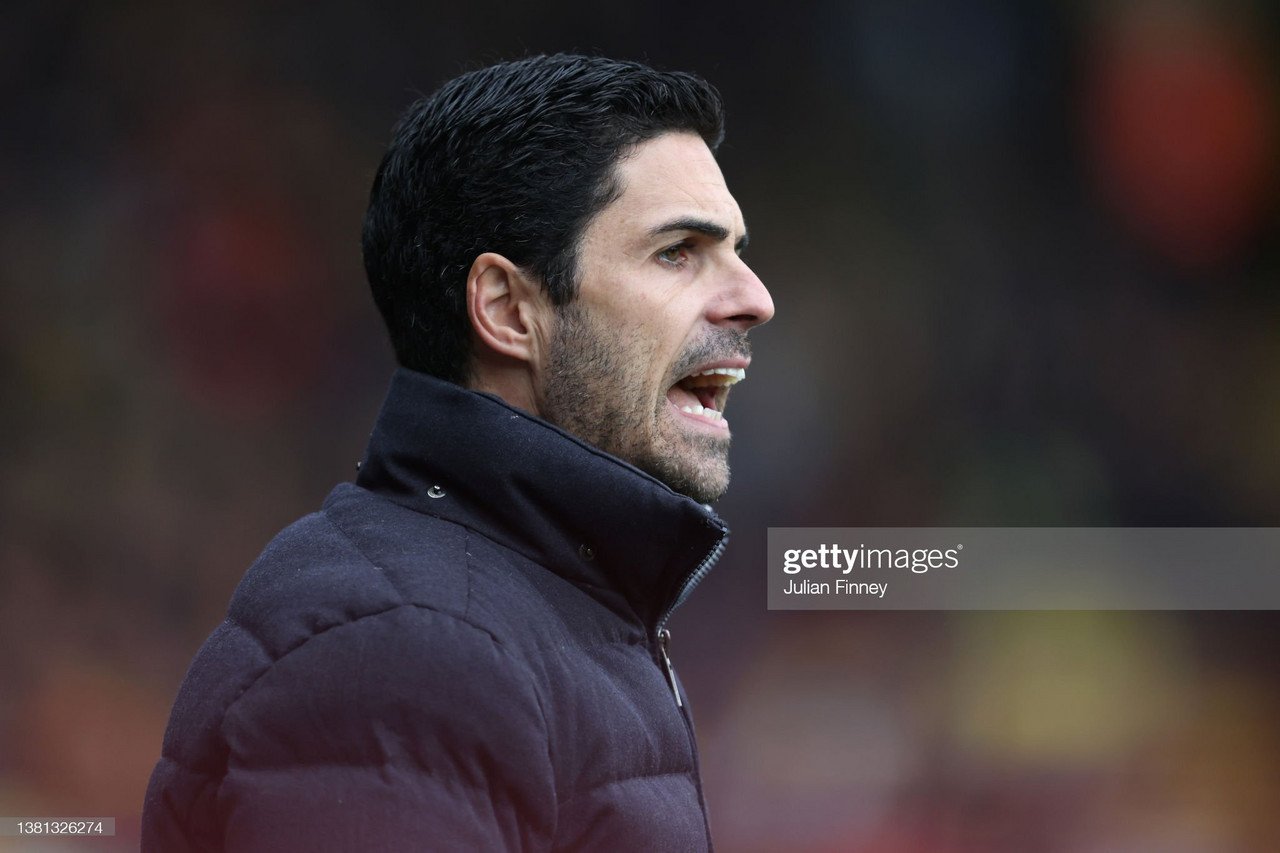 Arsenal leapfrogged Manchester United into fourth and the Champions League places with an entertaining 3-2 win away to Watford on Sunday afternoon and afterwards, manager Mikel Arteta spoke to the press.
On Watford's performance
"Credit to Watford, they are fighting for their lives. They changed their team and it is hard to beat them.

"We are getting better and better, the understanding between the players is getting better and we should have scored more today."
Lack of defensive urgency
"I saw that in the first minute of the game - we could have been 1-0 down. We were really good going forward and we had all the right intention and the energy to do it.

We scored three magnificent goals but we didn't have the same energy and commitment defensively. When that happens, to win a game from home, you're going to suffer. That's why we suffered today - because defensively we didn't have the right structure.

We didn't detect with enough urgency the moments where they could activate certain spaces that we knew. That's why we suffered. We conceded two and we could have conceded another one or two."
Room for improvement
"We were allowing spaces against the team who, if we kept allowing that, we were going to suffer. I knew that. We had to put that right and we did it for certain periods.

In the last 25 minutes, we lost it again. We have to show that maturity, understanding and capacity to control the game how we wanted to. At 3-1, after, we had to make 300,000 passes in the opposition half and when they have the right moment to come at us, then we can attack them. We didn't do that.

The game was open and you had the feeling that the game was open right until the end."
"I think Bukayo had an experience in the summer that not a lot of players would ever have and I think it was great for his career because the football world showed how much they like him and how much they respect him. That's another thing you get much more than that in football apart from winning trophies, so I think that was a big boost for him to realise in difficult moments that people are going to give him support and the club did exactly the same as his team mates.

It's about leaving him that space. What he is already doing is phenomenal and he needs that room, you know? Don't read too much, do what you do. Football is his priority in life and you can see that every day in training and he needs to continue to behave and live the way that he is doing."
Arteta on Arsenal's top four hopes
"We are there now and we'll go game by game. Every game is a rollercoaster, we have three big games coming up in a week."
Next up
Arsenal welcome Leicester City to north London next weekend before travelling to Merseyside to play Liverpool.
With three games in hand over the chasing pack, fate is firmly in Arteta's and Arsenal's hands and on today's performance, all associated with the club should be feeling confident of a bright future.