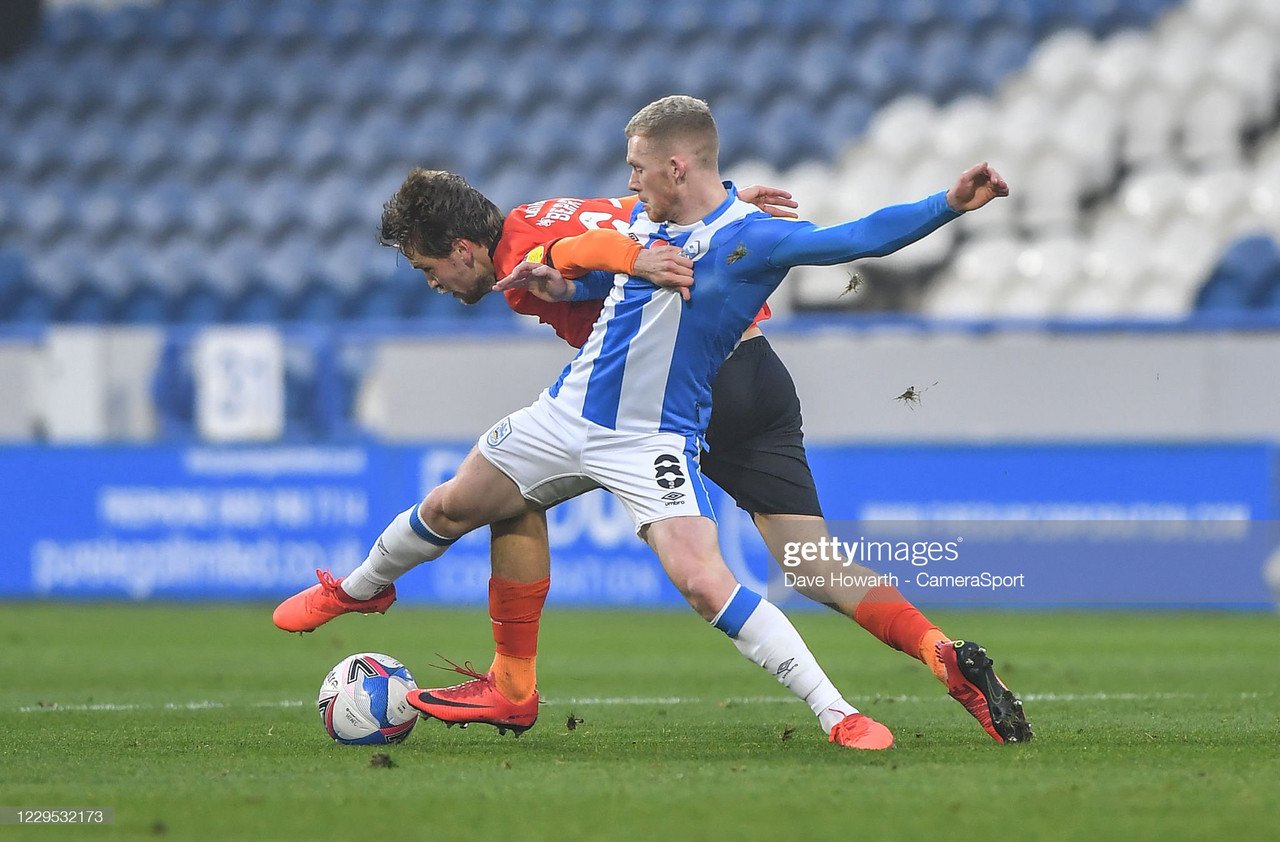 The Terriers host Luton Town on Monday night in a game which is vital for both teams at the same end of the Sky Bet Championship. Nathan Jones' side are currently fifth in the table and will be looking to build on their 1-1 draw at the ABAX stadium in midweek against Peterborough United, whilst Huddersfield Town beat Hull City 1-0 last Friday. Town manager Carlos Corberan spoke to the press ahead of the tie under the lights.
Corberan gave his take on the team news
"We have recovered Jonathan Hogg and Danny Ward, they were feeling unwell during the Hull game. Matty Pearson had an injury in the first day of training, he had a tackle and in this tackle he moved his knee and started to have some problems. He has now created a question mark as to whether he will play again between now and the end of next season. If someone can recover quickly it would be him, he has a good level of character and determination to do so.
"Turton and Hogg can create a three at the back if needed and so we can fill his miss if needed to go with that formation depending on the game plan of course."
When asked about his sides most recent win, the Terriers manager said:
"It was very important I must say, like I said before we arrived to that game with two defeats previously and sometimes it changes the confidence and possibilities of the team and so it was very important to change the dynamic to achieve a positive result overall. The team needs to be ready for every possible situation, its hard to achieve three points every game. You cannot be affected by the results, you need to assess the performances. If I analyse the full game and how the game was, we was playing half the game with one player more, I think we deserved the points as we created the better chances during the 90 minutes."
Luton Town's position coming into this six pointer
The Huddersfield boss was well aware of the danger that the Hatters possess after a very successful season which sees them battling it out with the Terriers for a play-off spot. He said:
"Its clear the position in the table they currently have at this stage, they deserve to be where they are, the team is competing really well and have a good mentality. This will be a very good game for sure considering we need to compete very well through their attacks and against their press. They play aggressively so we need to be ready to face these situations also showing our strengths as the same time and showing our determination on the pitch.
"We will need to be concentrated and show confidence against them which will impact the performance for the better hopefully. Finding possibilities will be key in order to get all three points."