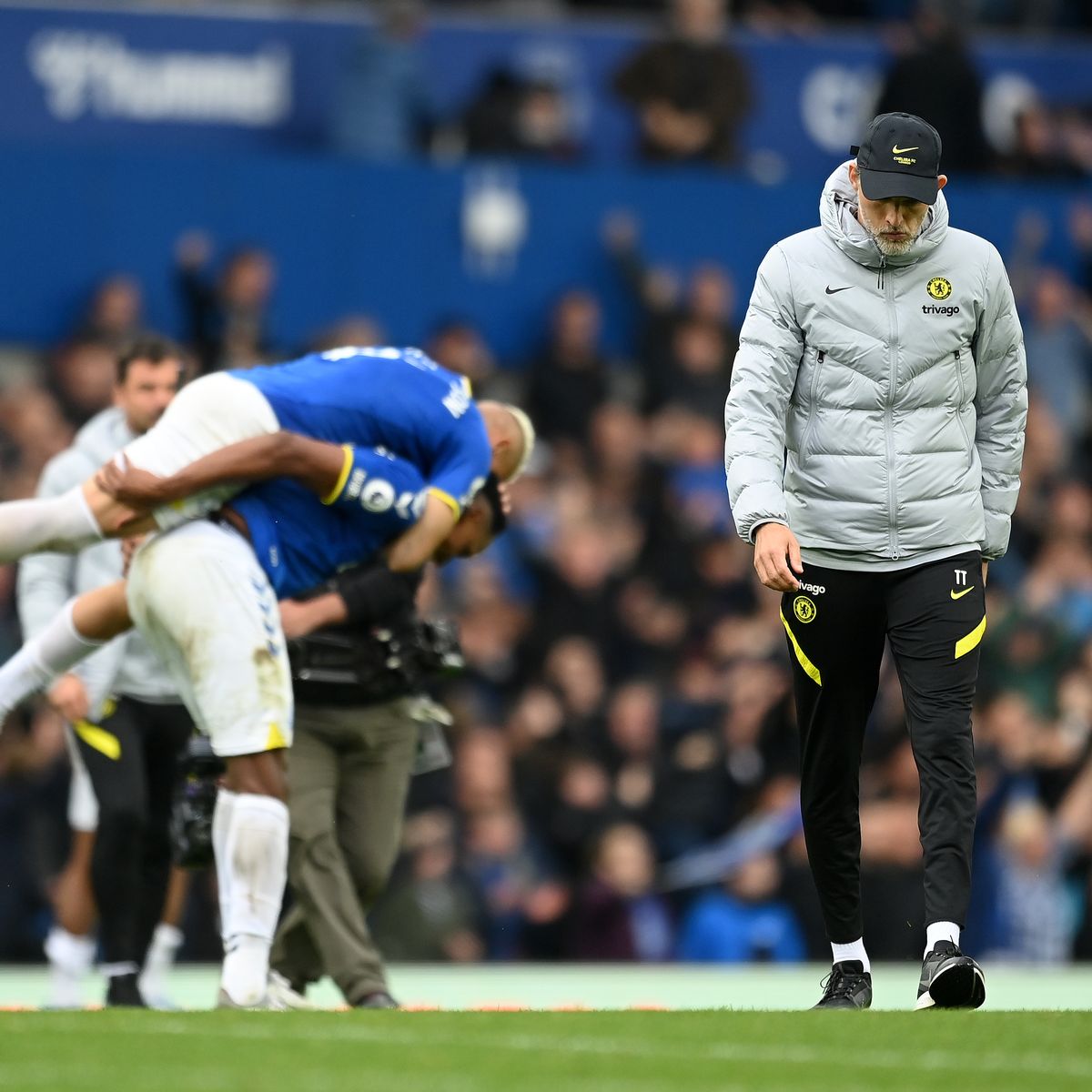 Firing Blanks:
It is a long way from the euphoric highs that were headed to Stamford Bridge this time last year. With the prospect of a powerful and pivotal striker to come in and be the force that the Londoners had been missing, utilising their wingers to create more goals for a target man.
But it hasn't worked out like that for Chelsea. That £98 million pound striker didn't make it on to the pitch at Goodison Park yesterday, despite Chelsea desperately searching for a goal for the best part of 45 minutes and only managing five attempts on target throughout the duration. In fact, Chelsea forced as many stops from Jordan Pickford as they picked up yellow cards over the course of the visit to Everton, and former player and manager Frank Lampard, whose own club are facing disaster and sitting in the bottom three.
At Least Frank was Happy?
Lampard could not afford to be sentimental towards his former employers, even if the travelling support were singing his name in the stands, drowning out even the home crowd with their support of Everton's manager.
From the get-go the game was fraught, this was embodied by the battle between Kai Havertz and Yerry Mina, who tussled and tormented each other throughout, with the Chelsea man picking up a yellow card in the absence of any clear-cut scoring opportunities.
Another individual defensive error, this time from Captain Cesar Azpilicueta, cost Chelsea the match, as has been a recurring theme in the last month, the home leg of the Champions League quarter-final against Real Madrid the most notable example of this theme.
Defensive Doubts:
With Andreas Christensen and Antonio Rudiger both looking likely to be heading to La Liga next season (on free transfers), it is an area that will need addressing by whoever is at the helm of the club come August. The sales of homegrown defensive duo Marc Guehi and Fikayo Tomori last summer now undoubtedly look questionable decisions by the outgoing hierarchy.
A lot will need to be done over the summer to ensure Chelsea can mount and sustain a title challenge. The absence of Ben Chilwell has hit Chelsea hard and highlighted that they do not employ a plan b when it comes to their formation, the system being of higher value than any one individual.
End of Rom's Road?
No one knows this better than perhaps Romelu Lukaku, that big money summer signing, who looks more likely than not to be sold on, last summer's return looked like a settling of unfinished business between club and player, but it now appears that Chelsea is twice bitten by the striker and look keen to end the association, which has resulted in more time on the bench than on the pitch.
Chelsea will be desperate to tend to their issues off the pitch and will have finished this season having played over 55 games, with their last a tough ask, a cup final against Liverpool, themselves chasing a historic quadruple. At first it seemed that off-field issues were a distraction from the day job and match-days, but the stress and frustrations of manager Tuchel show that this has now flipped on its head, and that matches are distracting the club from embedding any kind of stability behind the scenes.
Domestic Bliss?
The season can't seem to end quickly enough for Chelsea. And though on paper, you would say a third placed finish behind two world class sides in Manchester City and Liverpool and two cup finals in a domestic campaign is solid, the season will be remembered for the drama and upheaval off of it.
Everton's win yesterday polarised two teams, one with everything to play for, and one lethargically finishing a campaign that is limping over the finish line. With too many individual players looking to move on and a manager unsure who will imminently be at the helm, the club need to stop the rot and cling on to third place, it may be all they have to show for this seasons domestic campaigns, if they can't find their best at Wembley in two weeks time, which they will need to if they are to claim the FA Cup, which they have failed to do in the last two finals.