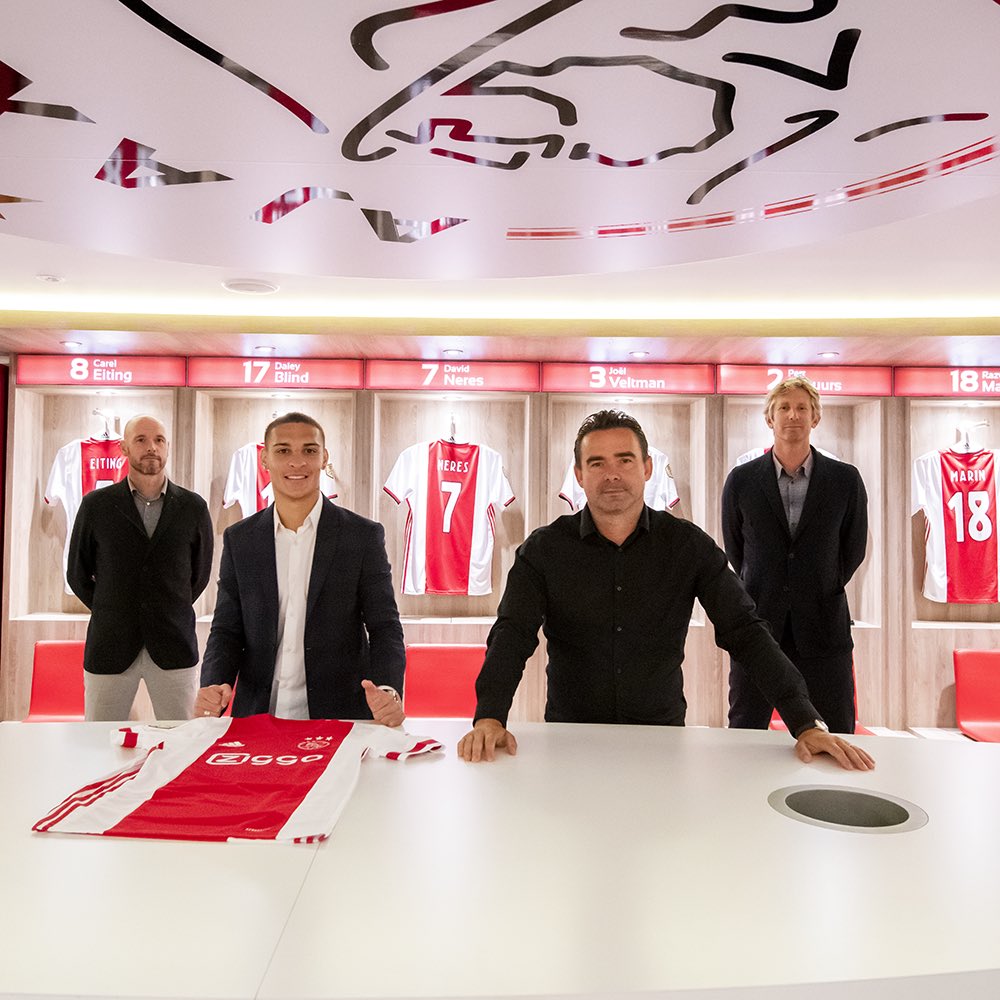 In the last week, Antony has refused to train with the first team squad at Ajax. This is due to the Amsterdam club rejecting an €80m offer from Erik ten Hag's Manchester United. The Brazilian winger is furious that the Eredivisie side refused a bid that he felt was more than adequate.
Antony has already declined to play for Ajax as he could not mentally bring himself to play against Sparta Rotterdam. The player and his agents are fearful that he could get injured and scupper a dream move to the Premier League.
In the last few days Manchester United have become more intense in their willingness to sign Antony after a deal looked dead due to Ajax's monstrous demands. In June, Ajax would have sold Antony for a fee of €80m, but the goalposts have moved since then. The amount requested now is €100m, and Ajax want to sign a replacement before allowing Antony to leave the Johan Cruijff ArenA.
One issue has been Ajax's intended replacement for Antony, Hakim Ziyech's, price has increased from a reported €10m to a ridiculous €44m fee. It is believed that Chelsea have decided to throw a spanner in the works due to knowing:
Ajax will be cash-rich from the sale of Antony.
They know it negatively impacts a direct rival if they can't get their main target.
The deal has become a major headache for Ajax. They don't particularly want to sell Antony but they understand they will probably never get an opportunity to sell a player for such an astronomical fee ever again.
Roughly speaking, the amount of money that Ajax will receive from the sale of Antony and Lisandro Martinez this summer from Man United will be in excess of their annual turnover per year. The offer cannot be flat out rejected and Ajax do have to seriously consider it, even if their first choice target Hakim Ziyech has been priced out of a move back to Amsterdam.
With such pressure on the deal Edwin van der Sar has become involved. Normally deals would be completed and worked on by Klaas Jan Huntelaar and Gerry Hamstra, but due to van der Sar's history at Manchester United they have allowed the CEO to take charge of this negotiation.
Antony will push for a move until the last moment. He has that fighter spirit in him after being raised in the Inferninho favela's in Sao Paulo, Brazil. As the tattoo on his left on says 'Whoever comes from the favela knows what happened there', he will not let his dream die without a fight.