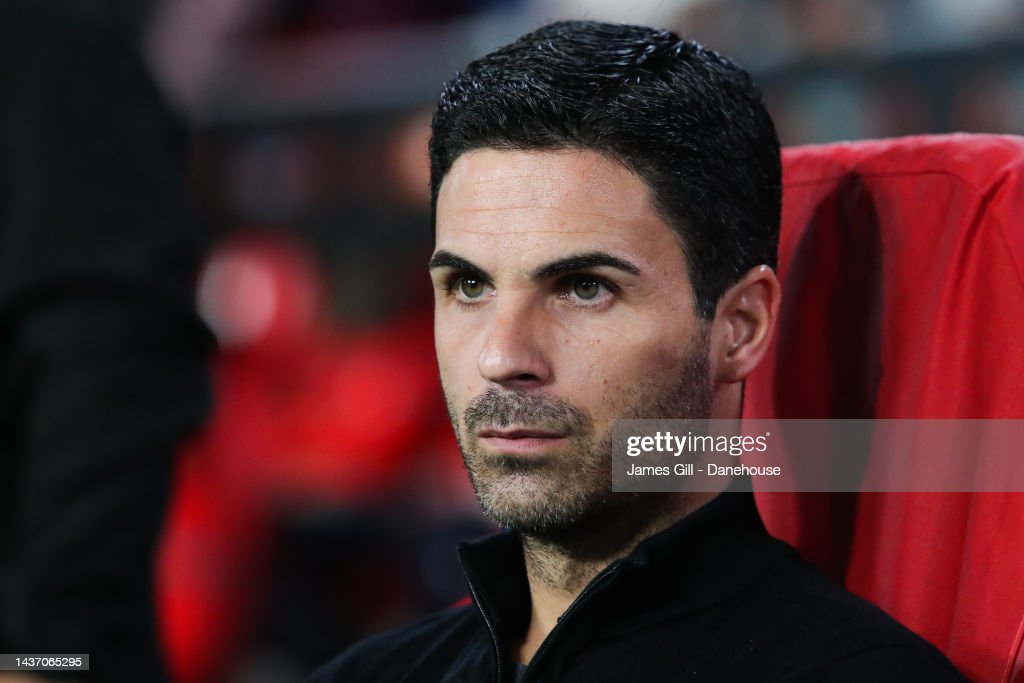 A 15 minute period of PSV dominance saw Arsenal's chance to secure Europa League advancement after five games go up in flames.
The Gunners started without star players Bukayo Saka, Gabriel Jesus, Thomas Partey and Gabriel in their 2-0 loss away to PSV Eindhoven, their main group rival.
Mikel Arteta describes the performance as "extremely poor", and tips his hat to a superior team on the day.
"When that happens, it's difficult to win"
"Today's the first defeat after a long period. It's time to reset, to analyse what happened. Congratulations to PSV, they were the better team and they deserved to win the game," Arteta says.
"We were nowhere near our level today, especially the way we competed."
The manager compliments PSV, who are now only two points behind in their Europa League group, on winning the battle on the pitch.
"They were on top of the game. Last week it was all ours and today it was very different. When that happens against top teams, it's very difficult to win. Apart from any other aspects, today we were extremely poor."
The home fans became louder as the game progressed and seemed to energise the players, who showed great quality on the pitch, much to Arteta's admiration.
"I've always been a big admirer of Dutch football. You have to look in football history at the players and teams that have been examples for generations and the way they play, Johan Cruyff is one of my idols and had a big influence on the way I think about the game."
"We just went down"
Arteta often speaks about wanting to improve the team's consistency - to dominate the game from start to finish - and saw a worrying development tonight.
"We haven't had the consistency for 95 minutes to maintain the level we want. That's the next challenge and the next aim for this team. Today I think it was very different, right from the beginning. Even though we had periods where we controlled the game, I didn't feel that we had the threat and the aggression that we've been playing at.
"That was worrying. In the second half, the moment something went wrong, we just went down and we didn't really find moments to give us some hope to react and get something out of the game."
"It's my responsibility"
The manager bats away any suggestion that individual players were cause in the defeat, and points at himself instead.
"It's my responsibility to adapt and to get the best out of the players. These players have been exceptionally good. They've been performing at a level that probably no-one expected. It's down to us and especially down to me to get the best out of them - that's it."
He also does not entertain the idea that Arsenal were planning to play a weaker team in their last group game against Zurich next week if they won tonight.
"We never planned to have a day off in that fixture because we know how difficult it is to win in Europe. You just have to see the other groups and where everybody is. We're in a really good position - we've won four games and we have to finalise the job against Zurich at home in a week's time, and we will prepare for that."
Reports say that Arsenal player Pablo Mari, who is on loan at Serie A club Monza, was one in a group of people injured in a knife attack in a shopping centre in Milan.
"I just found out. I know that Edu has been in touch with his relatives, he's in hospital and he seems to be OK. I will have a briefing now about the situation, what happened, we will be in touch with him and hopefully he's OK."