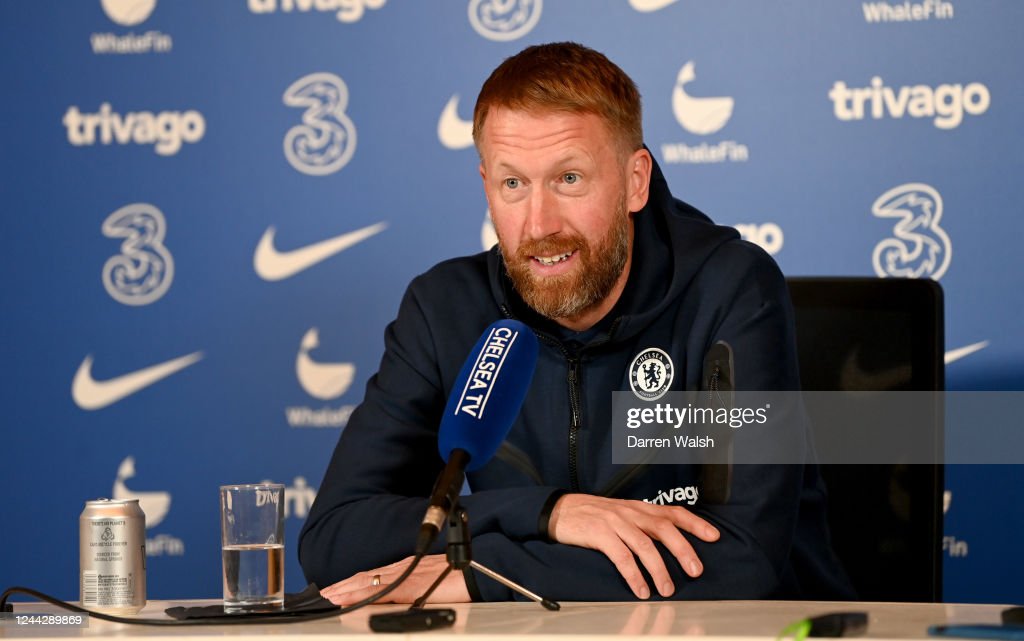 Graham Potter is heading back to a "place [he] spent three very happy years" today when Chelsea takes on Brighton in his sixth Premier League game in charge of the West London side.
Yet to be beaten in the Premier League under Potter's guidance, Chelsea is the firm favourite to win on the South coast. The same cannot be said about Brighton, who, under the new guidance of Roberto De Zerbi, are yet to win a game.
The Chelsea boss spoke to the media in a short press conference on Friday.
Almost identical to the team issues Chelsea faced in their Champions League game against FC Red Bull Salzburg, with two notable players unavailable.
"Mateo [Kovacic] has a problem with his calf, just more fatigue.
[Kalidou] Koulibaly's comeback is too soon, and has an outside chance for Saturday's game."
On his Brighton departure
Despite not having the opportunity to say goodbye to his former club, Potter has "very happy" memories of his time in Brighton. However, he believed the opportunity of becoming the former Champions League winner's head coach was not one he could turn down. Potter briefly touched on the home crowd's potential reaction to his return, stating that he is "not naive".
"Sometimes life throws you opportunities and you have to take them or not.
Timing wasn't great for anybody but sometimes that happens and it's about the decision. The decision to work here was too good to turn down. As for the crowd, what my expectations are, I don't really have any.
Most people I've spoken to from Brighton have been very supportive and thankful but I'm not naive, I know that's not universal."
The Seagulls are yet to win a game under new manager Roberto De Zerbi, but Potter is aware that this could change today. He believes Brighton have had luck against them so far this season and refuses to rule them out of picking up points against his new team.
"I think they've been unlucky, that's the only thing I can say.
Their performances, they've been good, a lot of positives, but the difference is luck. Sometimes you need it, and they haven't had too much of it from what I've seen.
They've got the capability, I know the quality of the team, so it's a tough game for us."
When pushed further on knowing the quality of the Brighton team, Potter refused to "single anybody out" when talking about individuals.
"They're a really good team, they understand what they're doing, they understand each other, they understand the game, they understand space and now they're looking at implementing Roberto's ideas."
On the start of his Chelsea reign
If Chelsea beat Brighton, Potter will be the first English Chelsea manager to go unbeaten in his first 10 games in charge. But, like the professional he is, did not know, or particularly care much about.
"I didn't know. It's nice but it's not something I'm focused on.
I just want to prepare the team and play well and try and win the game against Brighton which will be tough enough. I don't worry about anything like that, I just focus on the game."