As Arsenal's race to sign Napoli forward Gonzalo Higuain heats up, Arsene Wenger could include Euro 2016 finalist Olivier Giroud as part of the deal.
The Gunners must pay €94 million (£80m) to sign the Argentina striker, according to a source close to the Italian club, whilst there "are no direct offers.
"Only by meeting the release clause will the player leave Napoli. Otherwise Higuain will stay for the remaining two years of his deal," the source told BBC Sport.
Wenger is desperate for a striker that can fire him towards a Premier League title, in what could be his final year as Arsenal manager, after his contract ends in 2017.
Arsenal missed out on Jamie Vardy, but three years after almost signing Higuain from Real Madrid, Wenger could now get his man, albeit for a much higher price.
Could the Frenchman be on his way out?
Giroud could be part of the deal that brings the Argentina international to the Emirates, with talk heating up that the Frenchman could leave the club in a part-exchange.
"As of today, Giroud is an Arsenal forward," Mickael Manuello told Radio Crc. "If they were to ask him to leave, then we'd evaluate the situation.
"There would be no fear for Olivier to go to Napoli, as we're talking about a magnificent place."
Giroud's agent went on to say the Frenchman would have a "wonderful lifestyle" in Naples, and that Maurizio Sarri's tactics "would get the best out of a striker like him."
The Arsenal forward, who signed a new deal in July 2015 that runs until 2018, scored 19 goals for the Gunners during the 2015/16 campaign, adding six assists.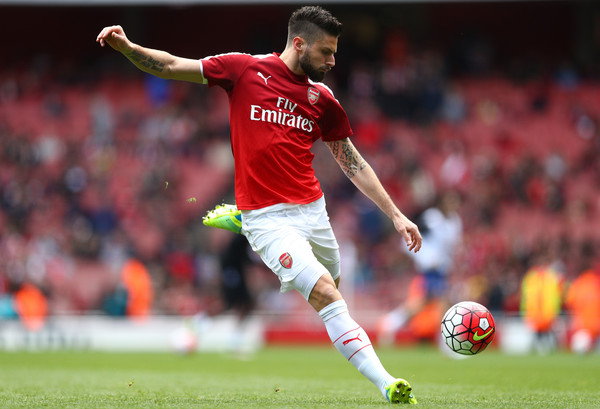 Meanwhile, Higuain won the Capocannoniere – Serie A's golden boot – after scoring a league record of 36 goals as Napoli finished runners-up behind Juventus.
During his time in Italy, the 28-year-old has found the net on 71 occasions in 104 league appearances.