They are rare, but certain days come about when football fans are reminded that they are just that, fans of simply a game. It is a great game, for sure, but Bill Shankly's quote is wrong, it is just a game.
Such days are painful, sickening and leave a horrible feeling in your stomach. For those who have been complaining about the abandonment of Manchester United's final home league game at Old Trafford, against AFC Bournemouth, just think of what could have been. In the Munich Air Disaster in 1958, many men lay dead on the ground in flames leaving Manchester United fans in tears. Imagine the impact of a bomb at England's largest club stadium; flames, thousands of bodies, destruction.
Credit must be paid to Old Trafford security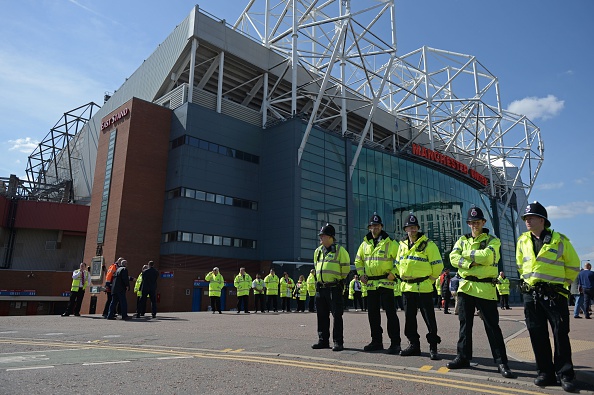 It is now a what if, thankfully, because of excellent security from Manchester United and the Greater Manchester Police. Eight minutes before kick-off, Old Trafford was filling up but five minutes later, two stands were fully evacuated by the stewards. It was clean, efficient, calm. Fans at the ground were directed out of the ground and onto the forecourt. Announcements were limited, yet no panic ensued.
The official confirmation of abandonment was not made until more than 30 minutes after initial evacuation. From there, the club waited until the fans on the forecourt in front of the stadium had cleared before allowing the second half of the ground to leave the stadium.
Security and police were clear, efficient, calm
It was a situation that could have resulted in death, if the device found was, in fact, a bomb. After that, it could have been a situation with extreme panic and with fans moving in and out of the stadium at once, causing a Hillsborough-esque disaster. Instead, turnstiles were closed. No fans could come in, only out. In the Sir Bobby Charlton Stand, movement was restricted entirely, neither in nor out.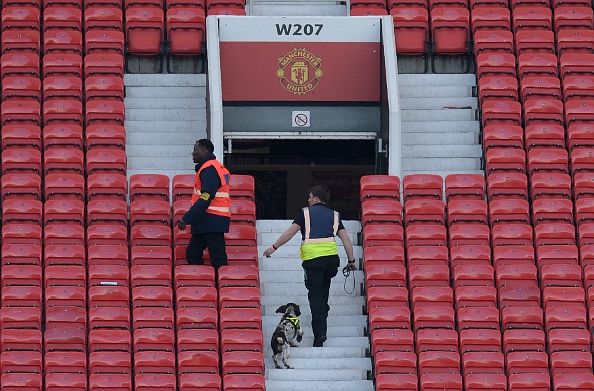 An explosion has been avoided, an uncontrolled one at least, and a crush has been avoided. Despite a possible bomb threat, even a panic was avoided. The abandonment has resulted in nation-wide coverage of police movement but after the huge, deserved, criticism of the South West Yorkshire Police during the Hillsborough disaster, only positive words can be said for Manchester United and Greater Manchester Police.
It's been a strange final day of the season with very little to play for and then this, it's worth remembering it could have been a day of sadness too, instead it's been controlled.