Jose Mourinho, speaking to MUTV for the first time after becoming the new Manchester United manager, said he is proud and honoured. He also vowed to bring back the glory days for the club after three poor years.
Mourinho says United is the right job for him at this moment
Mourinho was finally confirmed as United manager on Friday morning, replacing Louis van Gaal, who was sacked on Monday evening, two days after United won the FA Cup. The problem, though, was that he failed to deliver a top-four finish in the Premier League which is not good enough for a club the size of United.
Mourinho, though, has vowed to bring that winning feeling back to United and feels that this is the right moment in his career to manage United, describing the Reds as a "giant club".
Mourinho says that he "feels great" about becoming United manager as he feels "it comes at the right moment" of his career. Mourinho says that United are a "giant club" and that giant clubs "must be for the best managers" and for him he is confident that he is "ready for it."
Mourinho honoured and proud to be United manager
The Portuguese boss continued to say that he is "happy, proud and honoured" to be the manager of United and said that he "cannot wait for the 7th July to go onto the pitch". That's when things will become real for the coach, starting his new job, which many think is his dream job.
When asked about what his ambitions are for the club, Mourinho said that United can "look at our club in two perspectives". The first perspective is the "last three years" and the other is the "club history." The boss said that, for him, it is preferable to "forget the past three years" as he "wants to win."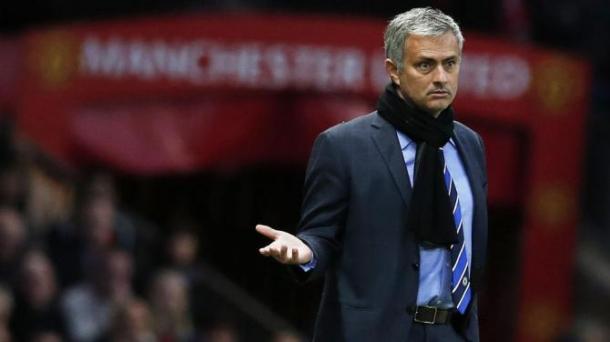 One of the first things Mourinho will have to do is get the players to have a winning mentality as this is very important for that he wants to do for the club. Mourinho is confident he can do this but he wants his players to listen to him when he tells them and not remember what has gone before.
Mourinho wants his players to listen as he wants to win
Mourinho says that the players "need to listen" as he wants "to win" and he has also called on the supporters to feel that too but Mourinho feels that "we can win, really." The boss says that he will give "absolutely everything to go in the direction" that United want and that is to win trophies once again.
Mourinho was asked about the support he has received from the United fans in the past and he replied saying "I know what the supporters can give me" which is a lot of "empathy" which made Mourinho "curious." He continued to say that they also know "what I can give them" and this is what will make things good for the club.
Mourinho's first game in charge of United will be in China versus Borussia Dortmund on July the 22nd as part of the club's pre-season tour.