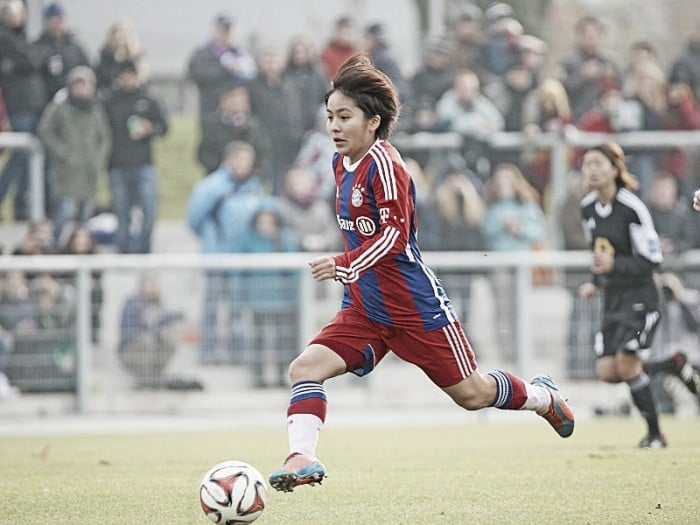 Reigning Frauen-Bundesliga champions Bayern Munich have announced that 22-year-old forward and Japan International Mana Iwabuchi has extended her contract with the club for two more years.
The one-time World Cup champion joined Bayern in June 2014 from TSG 1899 Hoffenheim and played a total of 13 Bundesliga games for Bayern last season.
The Japanese forward hasn't been able to compete for Bayern this season so far because of a torn ligament suffered during the pre-season, but the club clearly value her talent still as shown by the new deal.
Thomas Wörle pleased with the extension
Bayern's head coach Thomas Wörle is very happy with the contract extension. The 33-year-old thinks it's unfortunate that Iwabuchi couldn't help the team this season because of injuries but believes in her and her qualities.
According to Wörle, the forward is a "extraordinarily talented football player" who has a lot of creativity and knows how to "put her teammates in scene." The successful coach is looking forward to their future collaborations.
Also mentioned in the statement was that Iwabuchi is now cleared from injury and able to play again with the first team.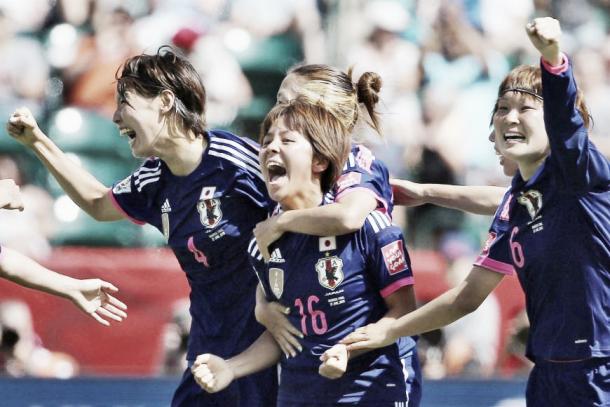 Iwabuchi considers Bayern her "favorite team"
The experienced Japan International couldn't be more thrilled about extending her contract for two more years and told the club's official website that she is happy to be able to continue working with her "favorite team."
The 22-year-old, who also competed at the World Cup in Canada and made it to the final with Japan, believes that she can "develop further" with Bayern and wants to "work hard" to become Frauen-Bundesliga champions with them once again.
These dreams the player has of defending the league title seem to become reality soon, as Bayern lead the table by a comfortable 34 points - followed by VfL Wolfsburg with only 22 points.
Wörle's team have not lost a single game this season so far and continue to be the dominant force in Germany.