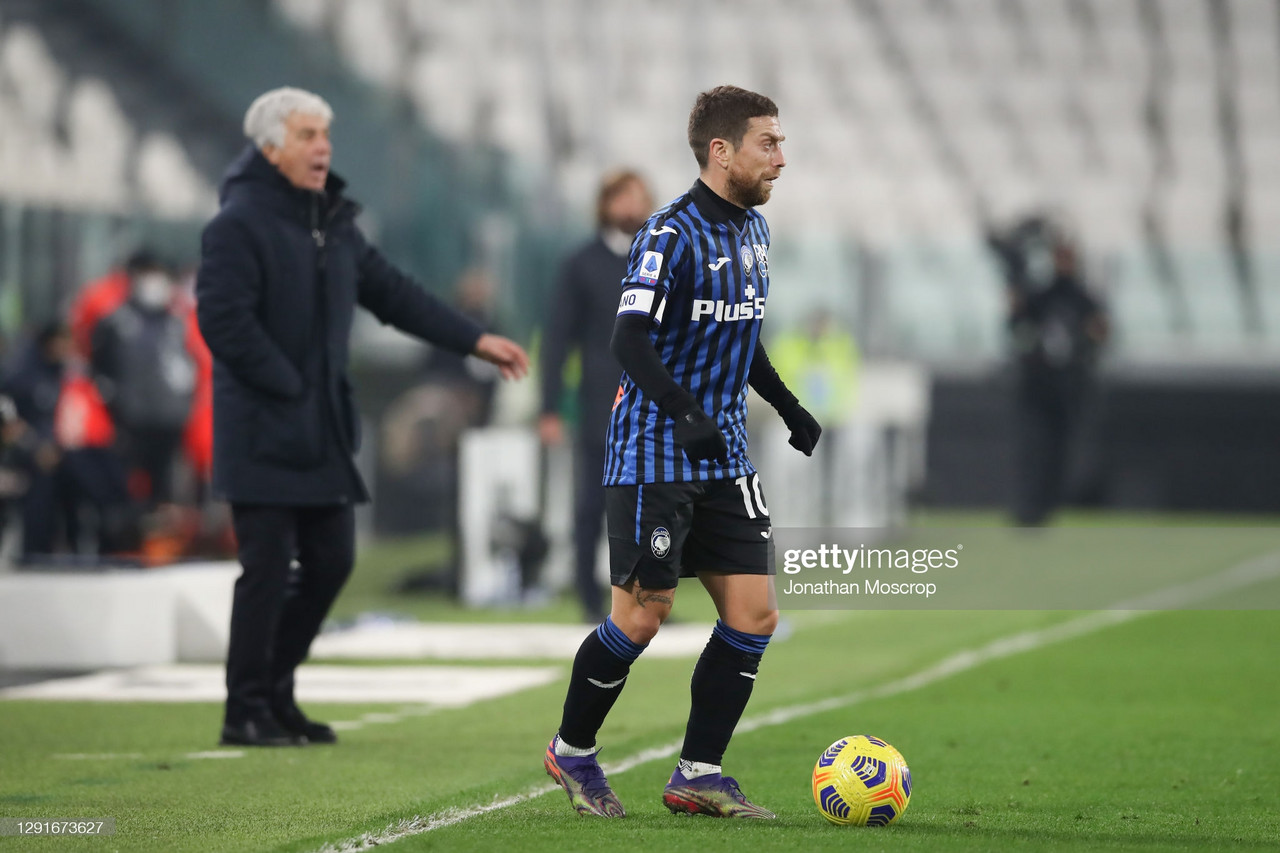 Want-away Atalanta star Papu Gomez will undergo medicals in Spain today before completing his heavily anticipated move to La Liga side Sevilla.
The agreed fee for the Argentine playmaker is reported to be €5.5m plus €3m of performance-based add-ons. He will sign a deal until 2024 and stands to earn €3m (after taxes) over the course of the contract.
Considering the quality that Gomez has shown in Serie A over recent years, Sevilla appear to have picked up an incredible player for a very low transfer fee, even if he's 32-years-old. In 252 Atalanta appearances, Gomez has scored 59 times and recorded 71 assists as he became an integral part of their rise into Serie A title challengers.
The fallout
Atalanta will have been left no choice but to accept a low transfer fee due to the player falling out with manager Gian Piero Gasperini earlier this season.
Stories surfaced in early December 2020 about a fallout between Gomez and Gasperini. Then, in mid-December, Gomez posted the following message on his Instagram story: "Dear Atalanta fans, I'm writing on here because I have no way of defending myself and talking to you. All I wanted to say is you will get the whole truth when I leave. You know me. You know what kind of guy I am. I love you."
This suddenly threatened to derail all the work Atalanta had done under Gasperini for the past four and a half years. Thankfully for La Dea, the club remains in a strong position in the league despite Gomez not featuring since December.
As reported in The Atheltic by James Horncastle, the feud began during a Champions League game against FC Midtjylland as Gomez repeatedly ignored an instruction from Gasperini during the first half.
This led to a heated argument at halftime, and Gomez was ultimately subbed off. Since then the relationship was never rekindled as Gasperini continued to intermittently leave out Gomez to maintain his authority over the squad. It also related to Atalanta trying to tighten their defence, as the team were on a poor run of conceding goals.
As far as fans are concerned, Gomez is the darling of Atalanta. He is an honorary citizen of Bergamo, but his time in northern Italy has come to a disappointing end.
Success at Sevilla?
Sevilla are performing well in La Liga right now. They're fourth in the table, just four points behind Real Madrid. Gomez is likely to play as the number 10 in a 4-2-3-1 formation under Julien Lopetegui. He could also play in a false nine role in a 4-3-3.
Sevilla are not necessarily desperate for a player like Gomez right now, but it's hard to pass up on him when he's available. Both Sevilla and Atalanta have reached the last 16 of the Champions League.
Gomez's new team play Borussia Dortmund, whilst Gasperini takes on Real Madrid. It seems unlikely, but the prospect of Papu Gomez coming up against the team he holds so dear to his heart is not impossible.