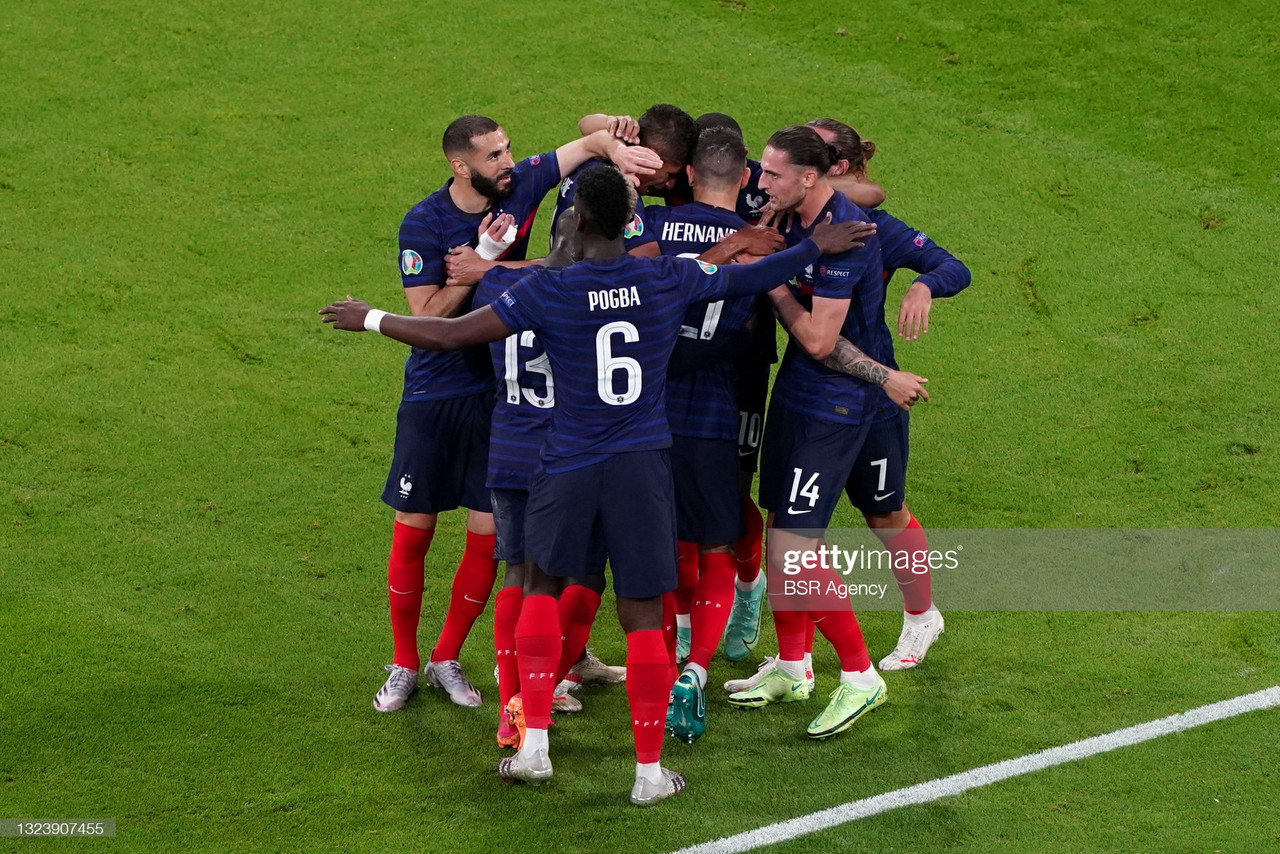 Hungary and France clash on Saturday for a juicy lunch time battle with the inevitability of a full stadium only adding to the excitement. Both teams come into Saturday's game with massively contrasting fortunes, France can book their place in the last 16 with a win meanwhile, another defeat for Hungary would surely confine them to an early group stage exit.
Hungary will be bitterly disappointed after their loss to Portugal especially considering they had the ball in the net first (before it was ruled offside). After an excellent defensive display that almost shook up the group, it took a massively deflected shot in the 84th minute to finally defeat goalkeeper Peter Gulacsi. However, the European Championship record goal scorer, Cristiano Ronaldo was not satisfied until he doubled and tripled the Portuguese lead in the final few minutes.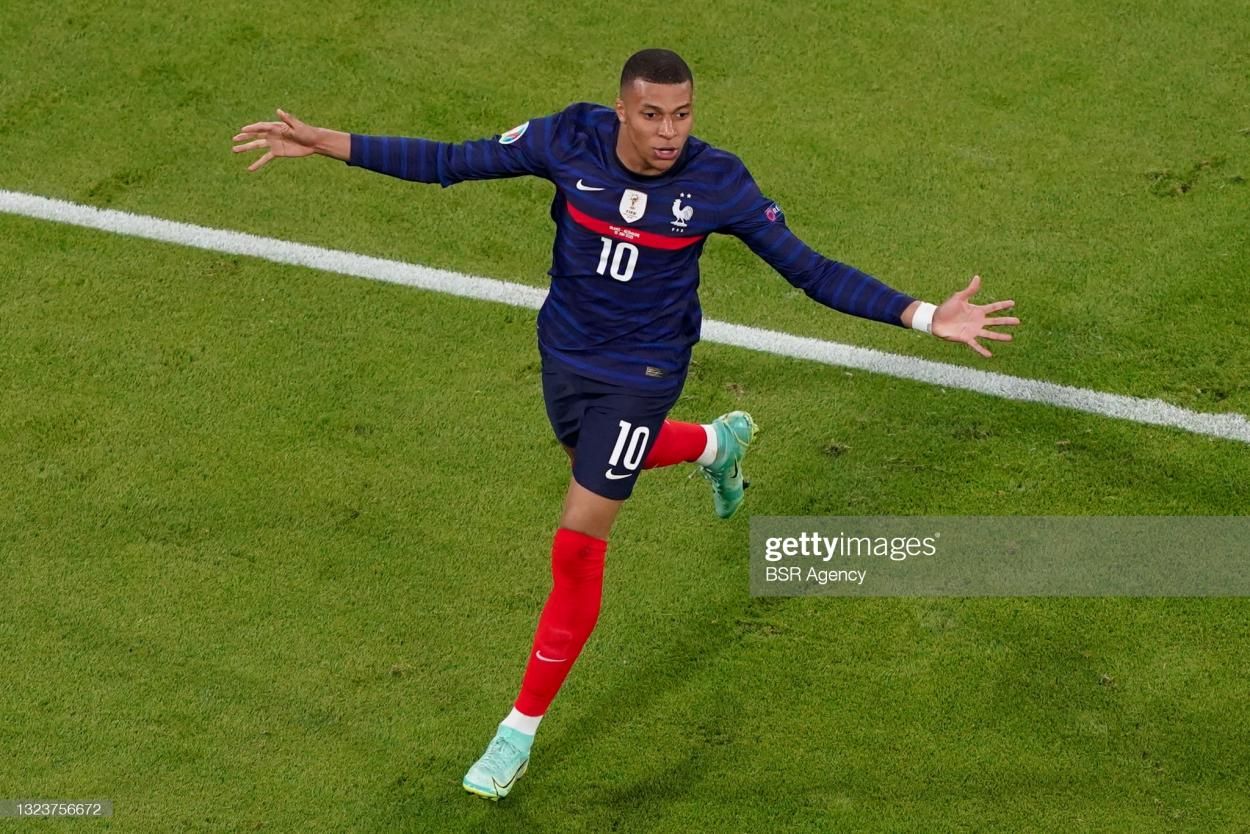 France played a surprising similar game to Hungary in their first fixture against Germany. France manager Didier Deschamps deployed quite a defensive unit especially after taking an early lead. The France team was happy to surrender the ball instead, looking for Kylian Mbappe to lead direct and deadly counter attacks. France will of course retain much more of the ball against Hungary however, with the technical and attacking players at their disposal you would still expect the tournament favourites to push Hungary aside.
France winger Kingsley Coman will likely miss out, the FFF has confirmed the Bayern Munich man has left France's camp temporarily to attend the birth of his chid although, they insist all COVID-19 precautions have been taken.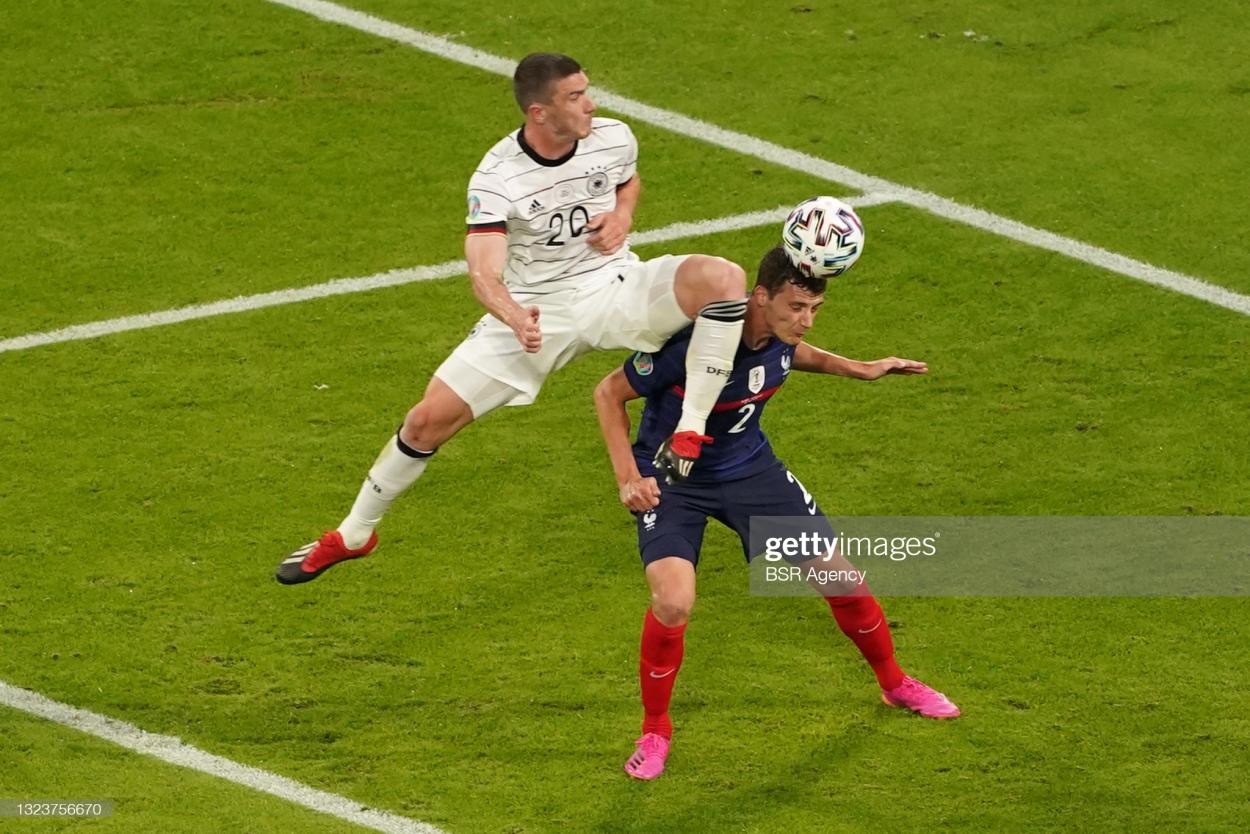 Fellow Bayern Munich star Benjamin Pavard could miss out too after suffering an apparent concussions during France's game against Germany even admitting he was "a little knocked out for 10-15 seconds".
Meanwhile, Hungarian midfielder Daniel Gazdag has returned to his club, Philadelphia Union after picking up a knee injury during training.
Hungary – 3-5-2
Gulacsi, Botka, Szalai, Orban, Loverncsics, Schafer, Kleinheisler, Nagy, Fiola, Sallai, Szalai
France – 4-1-2-1-2
Lloris, Kounde, Varane, Kimpembe, Hernandez, Kante, Pogba, Rabiot, Griezmann, Benzema, Mbappe
Expect to see several player on both sides putting on a show for their fans and neutrals alike, centre back Willi Orban will be key to the Hungarian effort. After having the first goal ricochet off him and give away a penalty for the second, the RB Leipzig defender will be keen to put his mistakes behind him. Undoubtedly the most talented in the Hungarian back line, expect to see Orban organising his defence in between personal battles with Karim Benzema and Antoine Griezmann.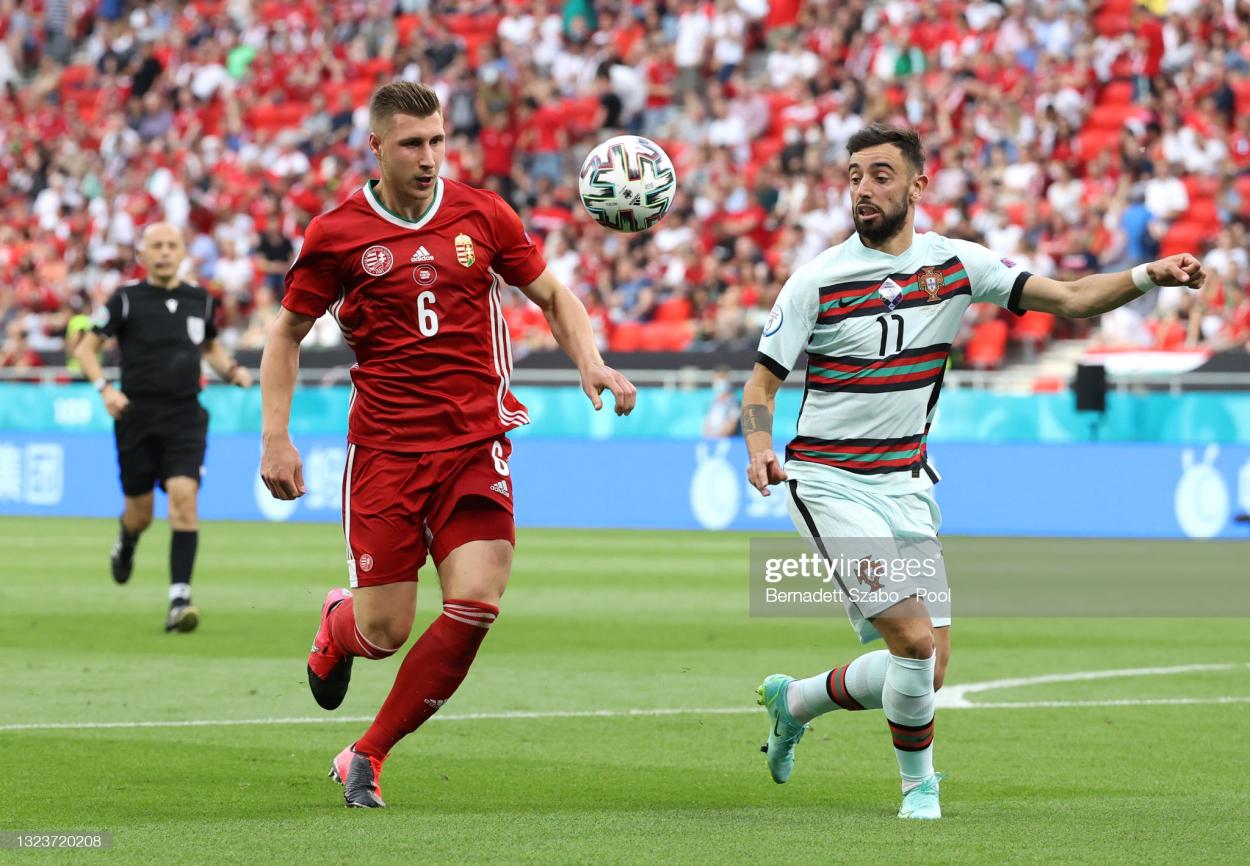 Although a striker, captain Adam Szalai will be just as important to the defensive effort. Expect to see the forward hassling the France defence while in possession before dropping into the deep Hungarian shape. The Mainz striker is crucial for launching attacks though, his aerial presence means long balls floated up to him can be headed down to either his partner Rolland Sallai or a supporting wingback.
For France, chief creator Paul Pogba will be vital to breaking down the inevitable low block Hungary will employ. Most likely to play as the most advanced midfielder (as he did against Germany) the lack of space will not concern him instead, Pogba will use his excellent passing range to unlock this strong defence while his excellent ball carrying ability means he can beat a man before delivering a deadly cross.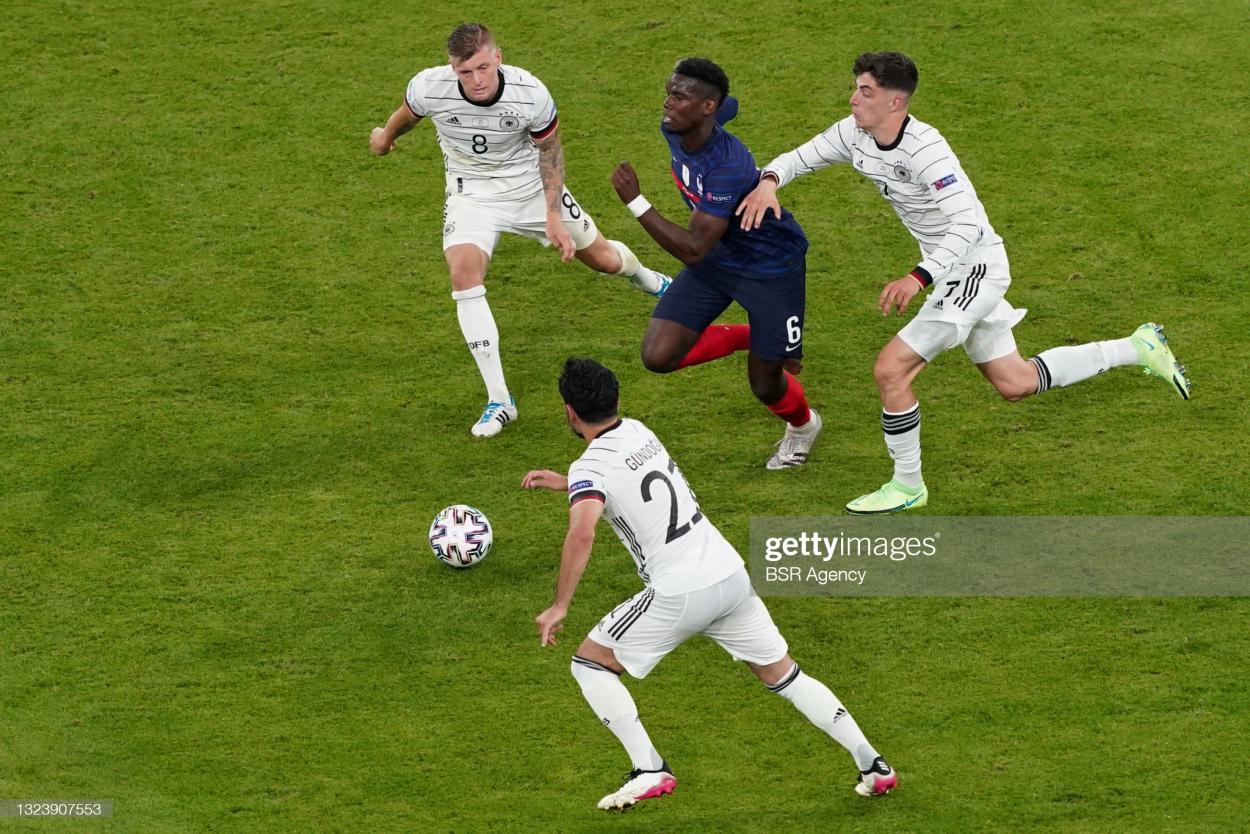 ​
From the forward line Karim Benzema will be the player most to look out for, although Mbappe will be affected from the reduction of space in behind the defence, this issue shouldn't bother Benzema too much. Expect to see the Real Madrid striker float to the left linking up with Mbappe and Griezmann before cutting in and shooting. Benzema will also offer an aerial presence in the box, expect to see several crosses aimed at him from all over the pitch.
Hungary vs France will kick off at 14:00 BST, live on BBC One and BBC iPlayer.