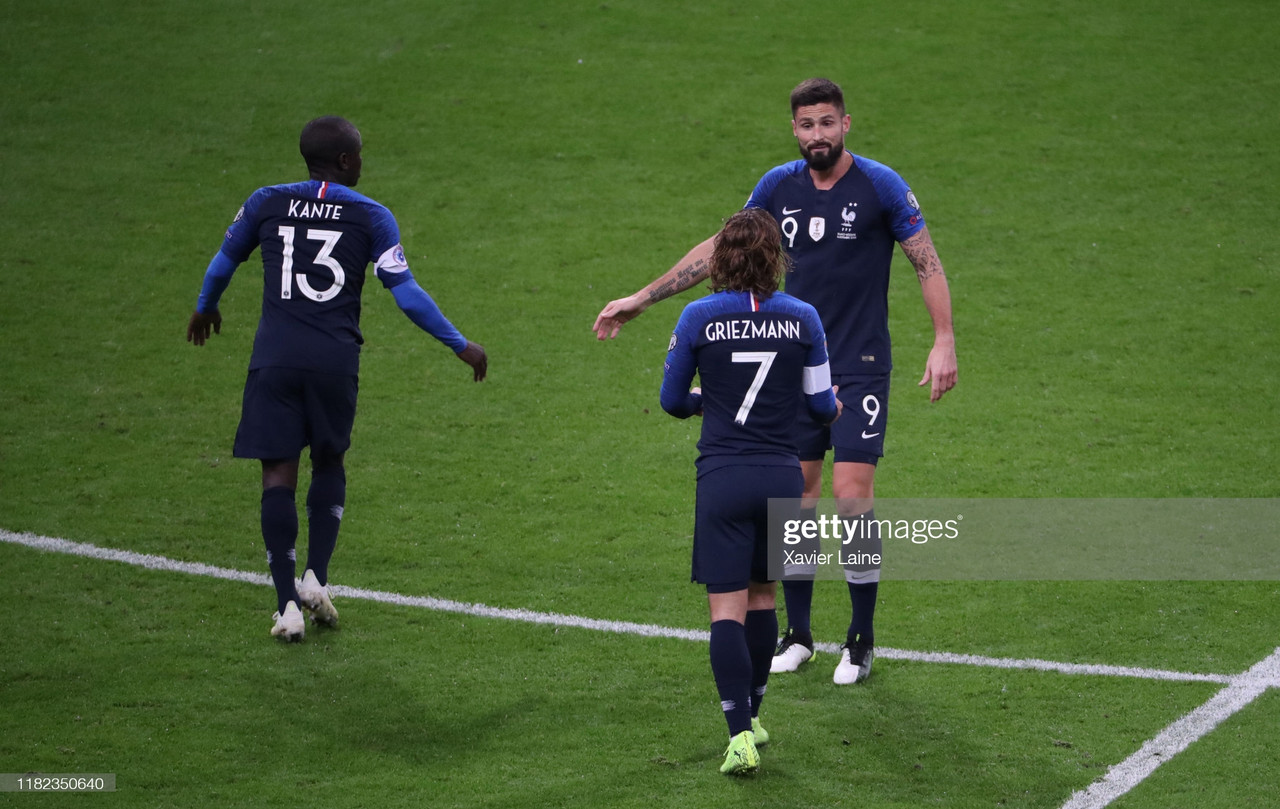 With many familiar faces from their 2018 World Cup triumph, Euro 2020 favourites, France have several big players expected to have a big impact on the tournament.
1 - Raphael Varane
After nine years at Real Madrid, many journalists are reporting that on after winning everything with Madrid, Varane is looking to end his nine-year tenure at the club.
With just a year left on his contract, Real Madrid are reportedly only wanting €40 million, this could be the perfect stage to impress his suitors at some of Europe's biggest clubs.
As the Euros the only trophy the defender is yet to win since his arrival at the Bernabeu, this would be a perfect way to end one chapter of his career and start a new one.
Expect to see Varane line up beside PSG defender Presnel Kimpembe, the two have formed one of the best defensive partnerships in world football however, when you see the calibre of players Varane is consistently chosen over (Dayot Upamecano, Aymeric Laporte, and Ibrahim Konate) you realise how highly manager Didier Deschamps values him.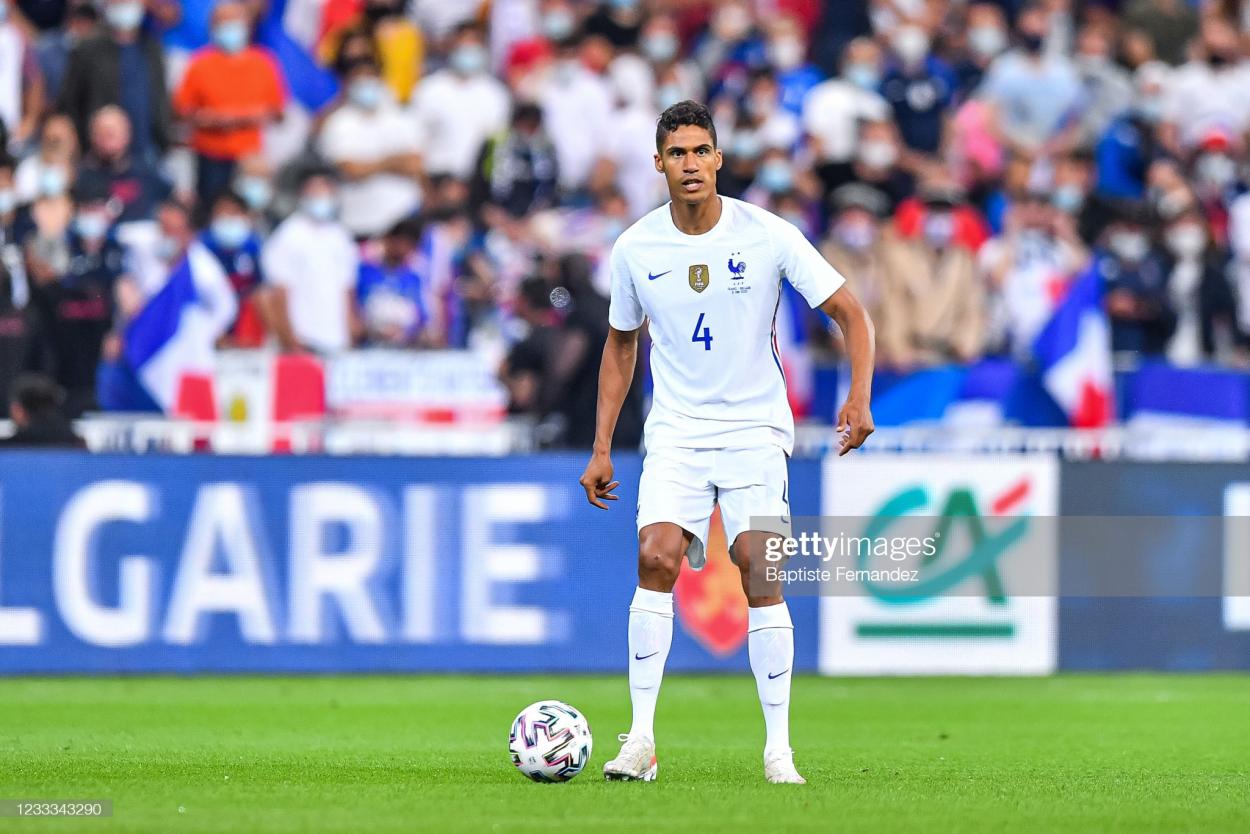 2 - N'golo Kante
Coming off the back of an all-inspiring season with Chelsea in which many pundits have unofficially nominated him for the Ballon d'Or, Kante will be crucial for France this summer.
Kante will be key in deciding whether Deschamps' new 4-1-2-1-2 formation succeeds or fails. Kante's defensive ability is what allows this tactical style to function, because of the Chelsea Midfielder's ability to handle the defensive responsibilities of several players.
Paul Pogba and Corretin Tolisso (his midfield partners to the left and right of him respectively) will be freed from some of their defensive duties allowing these two primarily creative players to create.
After finishing the season with a Champions League winners medal around his neck, the midfielder will be keen to build on this momentum by acquiring another piece of silver wear and firmly placing his hat in the ring for the 2021 Ballon d'Or voting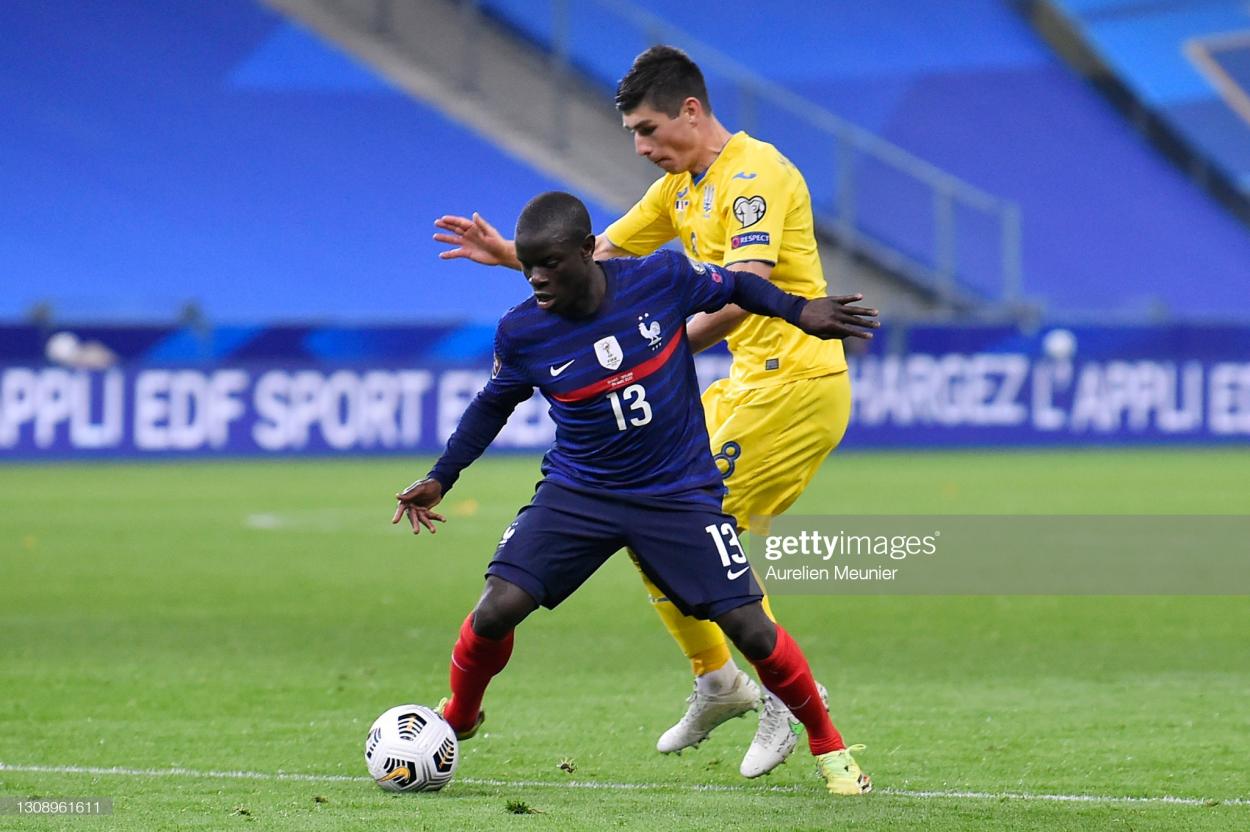 3 - Paul Pogba
Coming off a turbulent season at Manchester United in which Pogba looked uncontrollable in some games while, a mere passenger in others including the Europa League final loss to Villarreal.
Despite the criticism Pogba frequently receives from some Manchester United fans and English football fans in general, Les Bleus supporters will undoubtably trust the midfielder to lead them to glory off the back of the star studded displays he shown not just during the 2018 World Cup but in almost every one of his 80 caps.
An awesome partner to the aforementioned Kante, France has never lost a game when the two have started together (with 21 wins and six draws) although, all but one of these games came in Deschamps' old 4-2-3-1 formation with the pairing operating in a double pivot.
Although you will not see Pogba win the ball back as many times as others in his position, what you can expect is a wide range of passes in either channel for one of the forwards to run onto.
Expect to see Paul drift to the left, linking up with both Kylian Mbappe and Karim Benzema before looking for a deadly cross or an killer pass to someone in the box.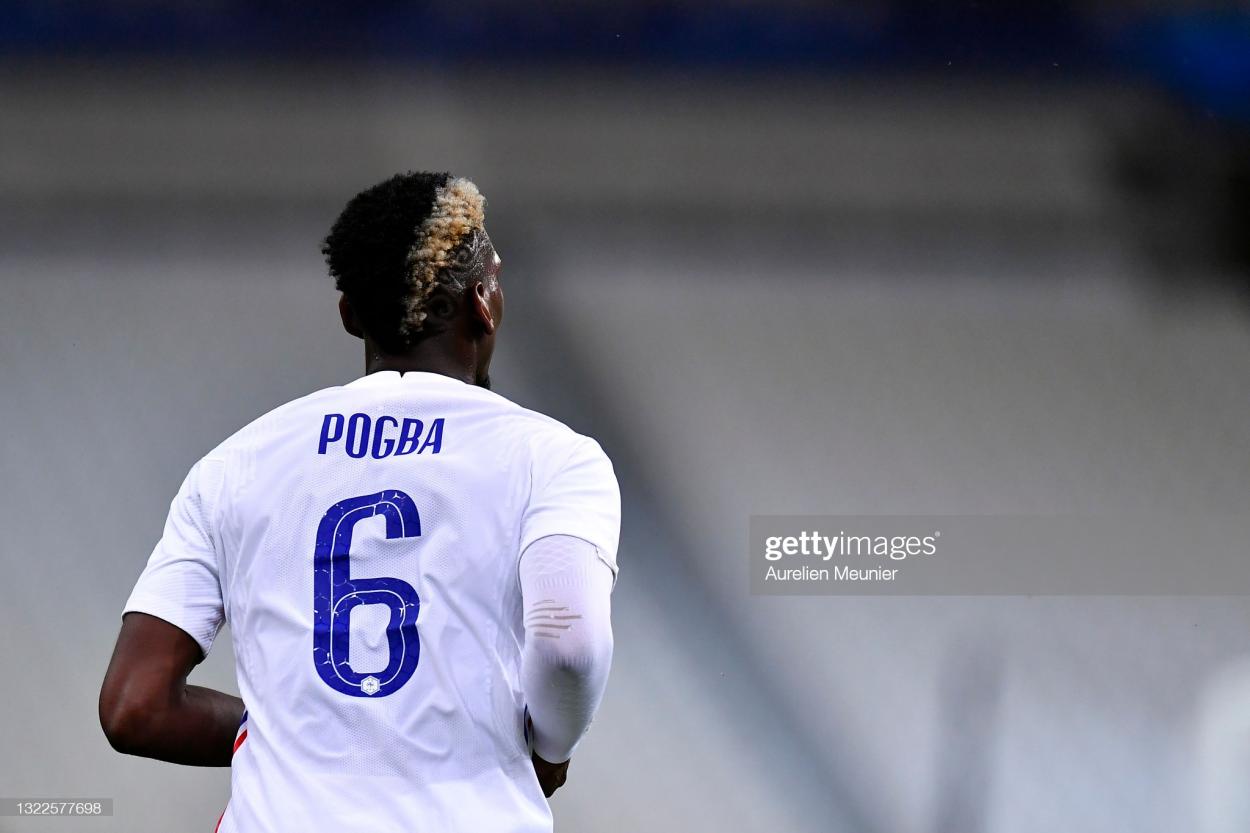 4 - Antoine Griezmann
Despite Griezmann recently claiming "criticism of me was overstated" during the beginning of his Barcelona days, he is in a similar situation to that of Pogba in that despite their inconsistent club performances they are vital to the France team.
Those who have watched France closely in the past two international tournaments know how vital he is. Euro 2016 was the Barcelona forwards finest hour in which he scored six times and assisted a further two before lifting the golden ball.
Griezmann will no doubt be hoping to play like it is the Summer of 2016 again however, this time he will want to have a winner's medal at the end.
Despite Deschamps' new system Griezmann will play in a similar position, in attacking midfield except this time he will be behind two strikers rather than three forwards.
Griezmann will likely excel in this position regardless of the tight space he will be forced to operate in, his excellent ball control will allow him to carve out chances with the two strikers in and around the box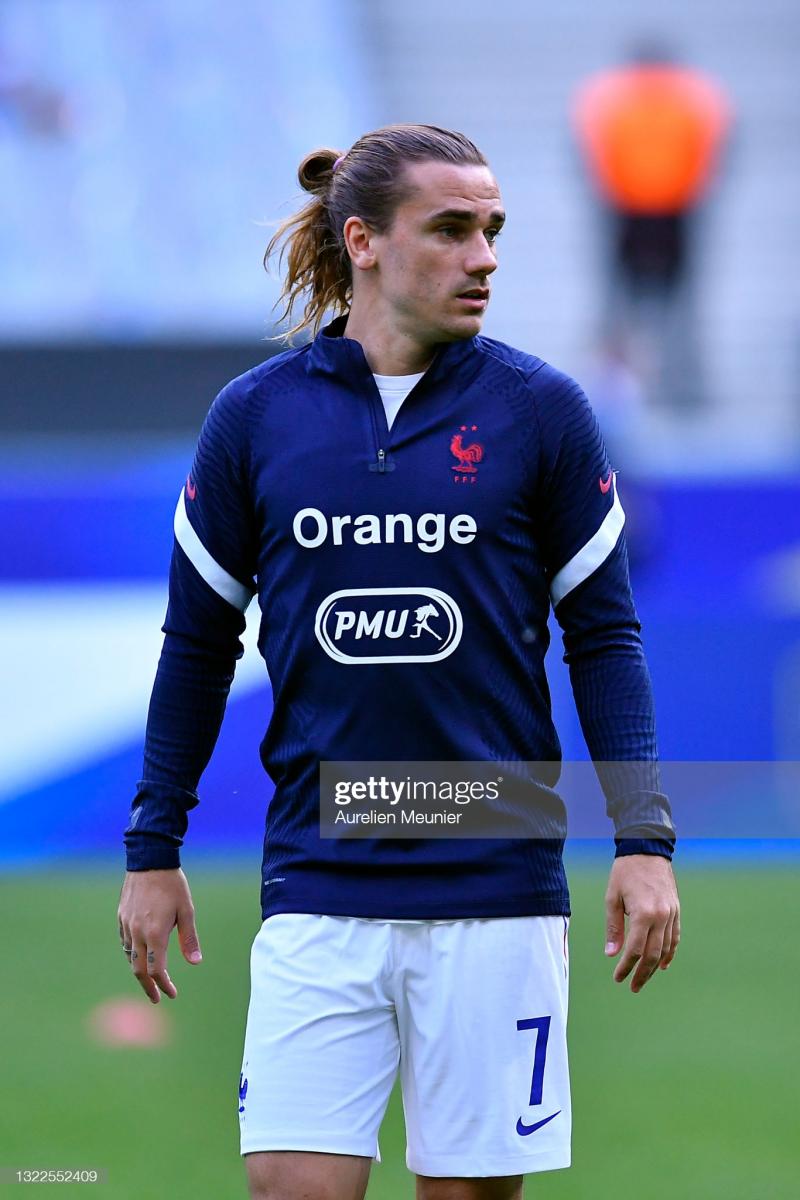 5 - Karim Benzema
After five years of non-selection, Benzema has finally been recalled to the French national team despite his ongoing legal battle.
Benzema being recalled will no doubt improve the team, despite being a similar player to Oliver Giroud in terms of aerial presence and the ability to provide a vocal point up top (something Deschamps is keen on), Karim's technical ability outperforms Giroud's by a large margin.
Coming off the best season of his career (in terms of personal statistics at least) with 23 goals and nine assists in a largely underperforming Real Madrid team, it was always going to take an outrageous season for Deschamps to recall the forward because of the controversy that still surrounds him.
Benzema's performances this season show France will be able to rely on him to create something out of relatively little, something he has done in Madrid since Cristiano Ronaldo's departure to Juventus.
For Benzema, it will be crucial he can gel with both Mbappe and Griezmann because he is forcing this formation change however, from the first two pre-tournament friendlies against Wales and Bulgaria the three looked unstoppable.