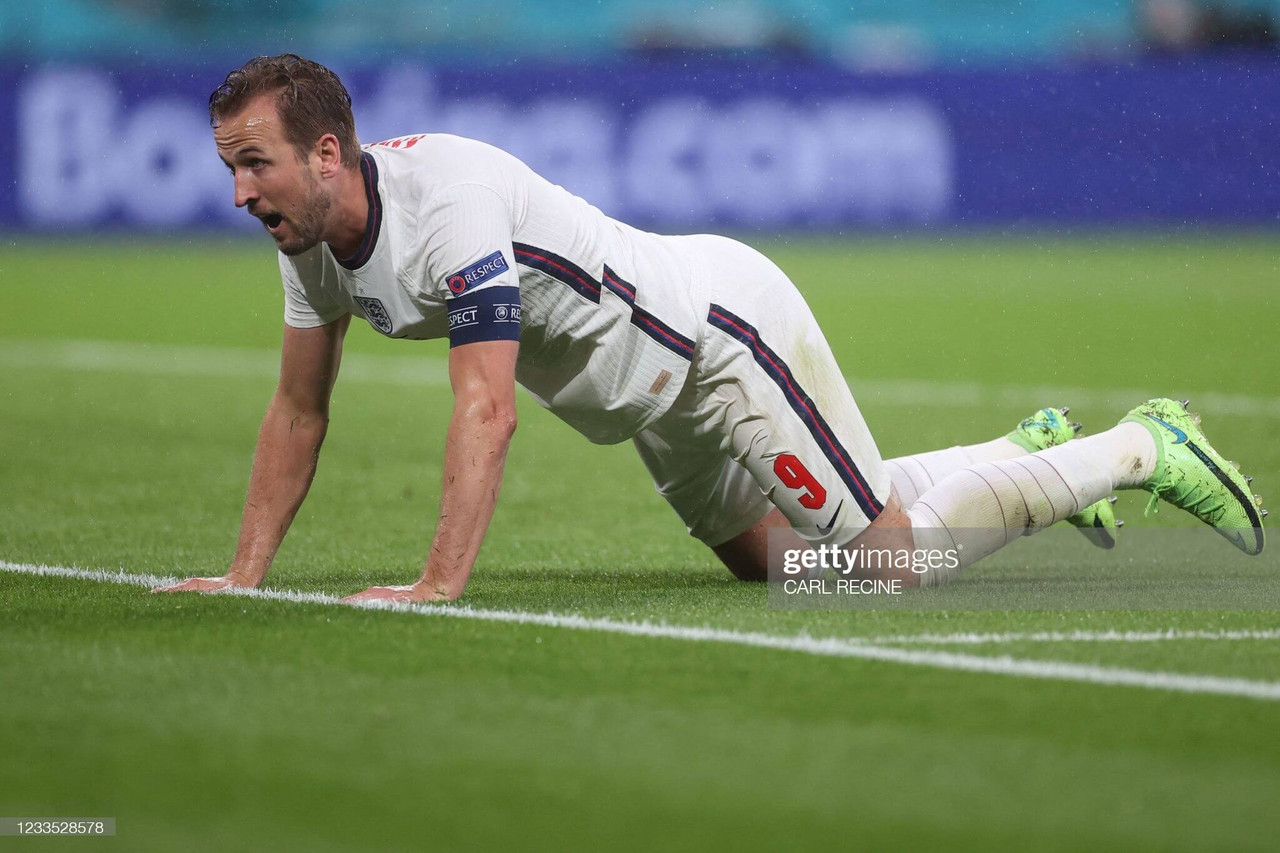 From the elation of Sunday's win over Croatia to the frustrations and disappointment of drawing to Scotland, England lost some of their momentum as they dropped points and now require a result against Czech Republic on Tuesday for a top-place finish in the group.
Gareth Southgate was the first to admit that his team failed to sparkle on what was a big night at Wembley and, arguably, Scotland's biggest game in 25 years. Naturally the focus will fall on Harry Kane, the England captain, who was removed with 15 minutes remaining after struggling to influence another game and couldn't manage a chance at goal.
Kane only got 10 touches of the ball in the first half, the fewest of any player in the match, and only one in the Scotland penalty area. That was in part down to the service, or lack of, that he received. The supply line to the striker was non-existent. Yet, when the ball did try to find its way into Kane's vicinity, he was marked into oblivion by Grant Hanley, the Scotland centre back.
Even moving along the defensive three that Scotland set-up with, Kane was unable to get any joy. Whether it be Scott McTominay or Kieran Tierney, either side of Hanley, in the three-man backline, the Tottenham Hotspur striker was blocked and denied entry into the Scotland area. On the one occasion that Kane did break the line, he was pulled back by Billy Gilmour in what was a clever tactical foul.
Phil Foden and Raheem Sterling, who formed England's front line along with Kane, also struggled but it was Kane's isolation that spoke the loudest on what was an evening - one would have sensed - perfectly made for a clinical finisher who revels in the thrill of a big occasion. It ended with Southgate taking Kane off for Marcus Rashford. "We needed more runs in behind," Southgate said. "I felt Marcus Rashford would give us that energy. We have to make these decisions based on what we see."
England's issues systemic
Irrespective of personnel, England's lack of intensity against Scotland was systemic. The build-up play was slow and one-paced, there were few runners attempting to advance beyond the Scotland defence and the ball was often played sideways or backwards rather than forwards. Steve Clarke's side had less possession but more purpose.
Scotland tapped into the narrative of the game, they wanted to be involved in a battle, it was their best chance at getting anything from the encounter. Their physicality levels didn't drop, even late on when a penalty area scramble required bodies on the line to keep the draw in tact. In attack, Scotland tried to move forwards and had the advantage of Andy Robertson's wand of a left foot. England, meanwhile, were safe and cautious.
Southgate's decision to rotate his full backs didn't pay off either. There wasn't the same chemistry or eagerness to progress up the pitch as there had been in the victory over Croatia. Kalvin Phillips, who shone at Wembley last Sunday in an advanced role in midfield, was forced into a more defensive one here and that link to the front-three was broken.
What was most disappointing, however, was the reluctance of Foden and Sterling to try and beat a man when they found the ball at their feet. Sterling is difficult to get off the ball when he is charging towards the area, likewise Foden is majestic when he slaloms with the ball, but neither seemed confident or energetic enough to give it much of a try against Scotland.
The last throw of the dice was sending on Jack Grealish, who has become the most desired player by the England supporters. But half an hour at the end was not enough for the Aston Villa captain to have much of a say. His ability to conjure brilliance in tight spaces may well have suited this game better than the running of Sterling and Foden. A bit more adventure was needed. That's what England lacked.