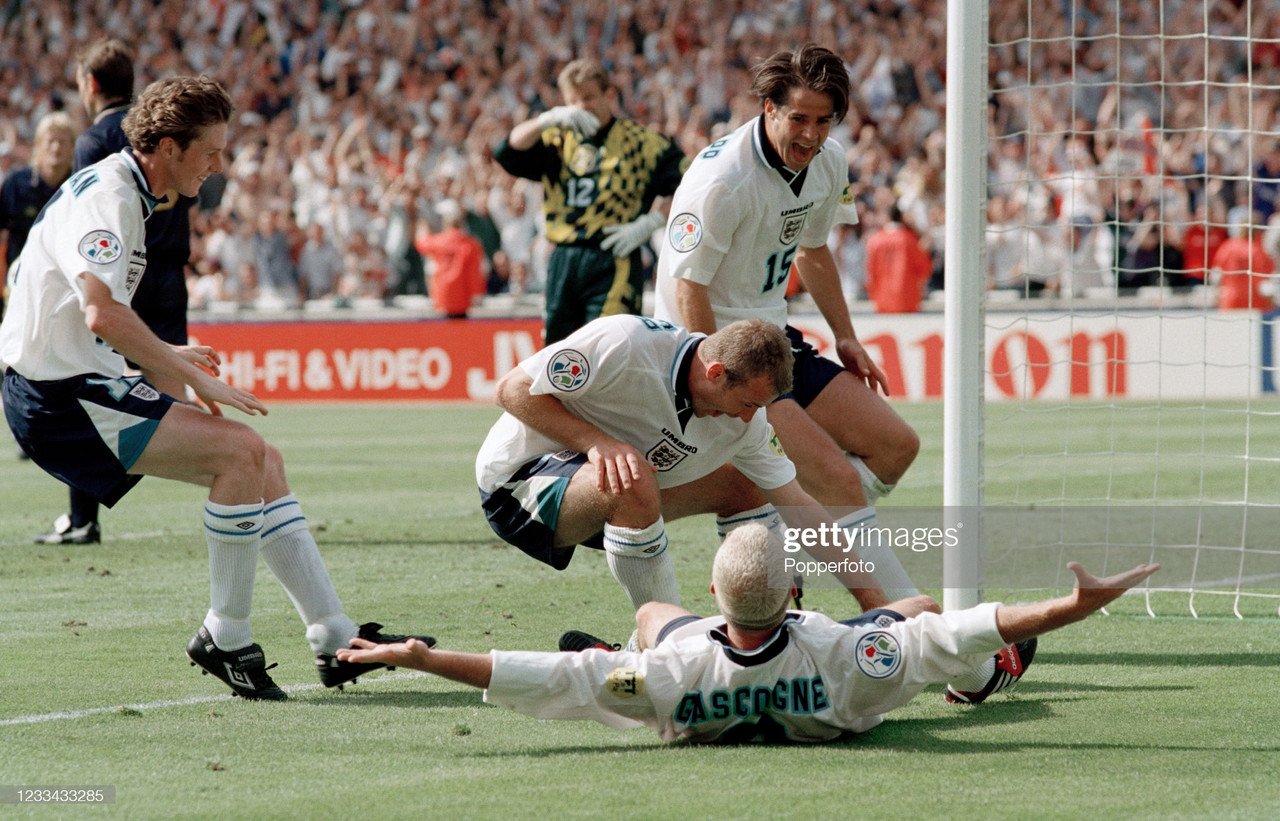 Curaçao. North Korea. Scotland.
What links these three teams? They've all won matches contested in the 'Unofficial Football World Championships' – a theory based upon the lineal world championship, similar to that of boxing. While any major football confederation does not recognise the 'UWFC', it brings somewhat of a circularity to international football, with the 'competition' beginning back at the very first international fixture – a 0-0 draw between Scotland and England on 30 November 1872.
That clash, a fixture that saw the Scots play an eleven fielded full of Queen's Park players after their runners-up berth in the FA Cup final a year earlier, saw the two sides battle in "a most determined effort on the part of the representatives of the two nationalities to overcome each other" according to the Bell's Life in London journal. And in this summer's European Championship, a similar battle will occur, this time at Wembley Stadium rather than the West of Scotland Cricket Ground, Glasgow – and this Friday, 54,256 days after the two sides' first meeting – the oldest international fixture in the history of the world will take place once more.
Scotland's place in football history
Sadly, despite being the second international team in world football, Scotland have struggled to make a lasting impact on the world stage over the last hundred years or so. Unlike their southern rivals, they've never won a World Cup and indeed have never advanced past the group stage of any major tournament, despite qualifying for the World Cup on eight occasions and the European Championship thrice.
This is not to say they have not enjoyed success based on their talent on the pitch. The likes of Denis Law and Kenny Dalglish etched themselves into history after successful careers with Manchester United and Liverpool, respectively. The greatest manager of all time, Sir Alex Ferguson, was born and bred in Govan, Glasgow – and even managed the Scottish national team at the 1986 World Cup after the tragic death of Jock Stein, another hero of the nation's footballing history.
Stein ensured Scotland – or more specifically, Celtic Football Club – were written into European history, when his Bhoys became the first British side to lift the European Cup; a 1967 side that included no player born outside a thirty-mile radius of Glasgow. Overall, despite not being able to match the success of the Auld Enemy, the nation of Scotland has imparted a lasting legacy on the game that will be remembered forever.
But unlike their rivals in the British Isles: Wales, Northern Ireland and the Republic of Ireland, they share a fierce rivalry with England across different sports; the meetings between England and Scotland at Murrayfield in the Six Nations are never worth missing. And in some ways, their interlocked competitiveness stretches back to those first international friendlies.
The tactics have certainly changed – England will not be lining up in a 1-2-7 formation, no matter how desperate supporters are to fit Jack Grealish into the squad.
And perhaps younger supporters will not recognise the importance of the clash – the annual meeting between the two sides stopped in 1989, and the two sides have met just seven times since the 2-0 England victory at Hampden Park in the 1989 Rous Cup. England now consider more competitive rivalries like matches with Germany and Argentina to be more important given clashes on and off the pitch with the two nations.
But Scotland will always be there, and rightly so. Their improvement in recent years has not gone unnoticed south of the border, and England are more concerned about this fixture than any in a few years. Scotland may not have qualified for a major tournament since the 1998 World Cup, but their presence at Euro 2020 is justly deserved, with a serious improvement on and off the pitch to ensure they are competing at a high level in international competition.
Indeed, the last time the two sides met was a 2-2 draw at Hampden Park four years ago. A World Cup qualifier, it took a ninety-third-minute equaliser from Harry Kane to secure the point after a hectic last twenty minutes that saw the hosts take the lead in the ninetieth minute.
He scored plenty in 2017, and @HKane is in position 3️⃣ with his vital goal in our dramatic draw with Scotland 😅 pic.twitter.com/Bi4MvG3Kfq

— England (@England) December 31, 2017
England cannot take this match lightly – Scotland are a much more dangerous side than even the one that they faced four years ago. However, a 2-0 defeat to the Czech Republic in their first group match was flattering on the victors – Steve Clarke's side played a strong game and were unlucky not to score: could pre-tournament jitters be the root of the issue?
It remains to be seen whether Scotland can qualify from their group and reach knockout football for the first time ever, but in order to be a third-placed qualifier in this group, they will need at least four points from their remaining games to be in contention, all the more difficult given their remaining fixtures will be this Friday's clash with England, and a date with Croatia, the following Tuesday, aside still licking their wounds from an opening defeat against England.
But if this Friday's clash can be anywhere near as memorable as their last tournament meeting, then supporters of both sides will be in for a treat.
A more even game than you remember
Despite the media's portrayal of Euro '96 as some kind of utopian summer of footballing brilliance, it could be argued that the way that England played in that tournament wasn't as stellar as you perhaps remember.
For example, England's opening game against Switzerland was dire, as the Three Lions sat back after taking the lead and struggled to lay another punch on a resilient Swiss side.
Indeed, the first half of the Scotland game at Wembley was perhaps closer than expected – the Tartan Army followed their side in numbers and roared a strong side on despite Alan Shearer giving England the lead.
A shocking tackle from Tony Adams ensured that Gary McAllister had a golden opportunity to level the proceedings – but it was a great save from David Seaman that bailed out his Arsenal teammate.
And only a few minutes later, it was the moment for Paul Gascoigne to shine; a truly breath-taking flick over Colin Hendry allowed the Rangers midfielder to fire past Andy Goram to seal the victory.
But Scotland were, like their Euro 2020 opener, arguably a better side than the scoreline indicated, keeping pace with their rivals for the majority of the game. It was really the introduction of Jamie Redknapp at half-time that allowed England a greater share of the ball in midfield and gave them a better grasp of the game, with both goals coming after the half-time interval.
Redknapp would himself make way with minutes to go in the second half due to injury, but his impact had been made, and England had all but achieved qualification from their group.
Gascoigne's impact on that tournament and British culture still echoes today: the likes of Phil Foden and Jack Grealish have been granted almost mythical status as the hopes of the nation have been heaped on their backs.
This Friday's match will be a physical affair that ensures that any victor will be truly deserved. It may even take a moment of magic from a 'Gazza-like' figure. But long after the full-time whistle at Wembley, regardless of the winners, the storied rivalry of Scotland and England will continue, 54,256 days after their first meeting.