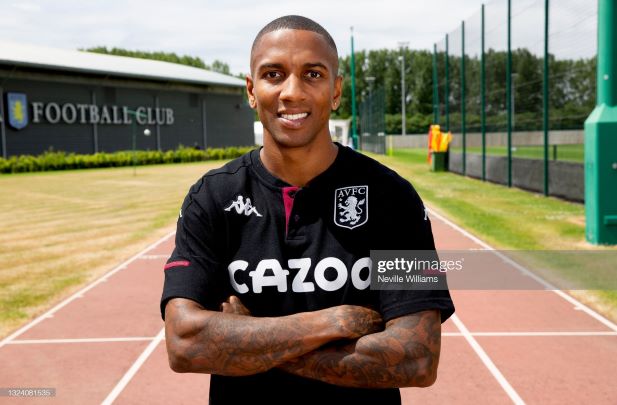 Ashley Young has completed an emotional return to Aston Villa from Inter Milan.
The ex-Watford and Manchester United man left Villa 10 years ago this month to sign for Sir Alex Ferguson at Old Trafford. He made 157 league appearances at Villa Park, scoring 30 goals and forming a fearsome trio alongside Gabriel Agbonlahor and John Carew.
Speaking to Villa's official website, Young spoke of his enthusiasm to return to Villa Park:
"When I heard of the interest from Aston Villa, it was straight to my agent 'get a deal done, whatever you can, get a deal done'."
In the same interview, he also described the feeling of returning to Villa:
"It feels amazing to be back, it feels like I've not left".
"I'm just delighted to be back, seeing some old faces, being back at the training ground, seeing the facilities and how well they've grown.
"You can see how much the club has evolved since my time and I'm just ready to get to work now."
While the signing of Young might seem random to some, it is a large statement from the Villans. The former England international was offered a contract extension by Italian champions Inter Milan. Young choosing Villa over Inter shows that they are starting to sell players on the project at Villa Park. However, it also shows how Villa's approach to transfers has completely changed from 2019/20.
When they first returned to the Premier League, they signed the majority of their players from abroad on cheap deals. As a result, they struggled to adapt to life in the Premier League and Villa were very lucky to avoid relegation. However, since Johan Lange was appointed as Director of Football just under a year ago, they have begun targeting domestic players again. Just two of their signings last season came from outside of England and this trend looks set to stay.
While Young has spent the last 18 months in Italy, he also has over a decade of experience in the Premier League which will prove vital to the team. They have signed a raft of younger players over the past year, including Emiliano Buendia, and Young's experience should prove invaluable to them.