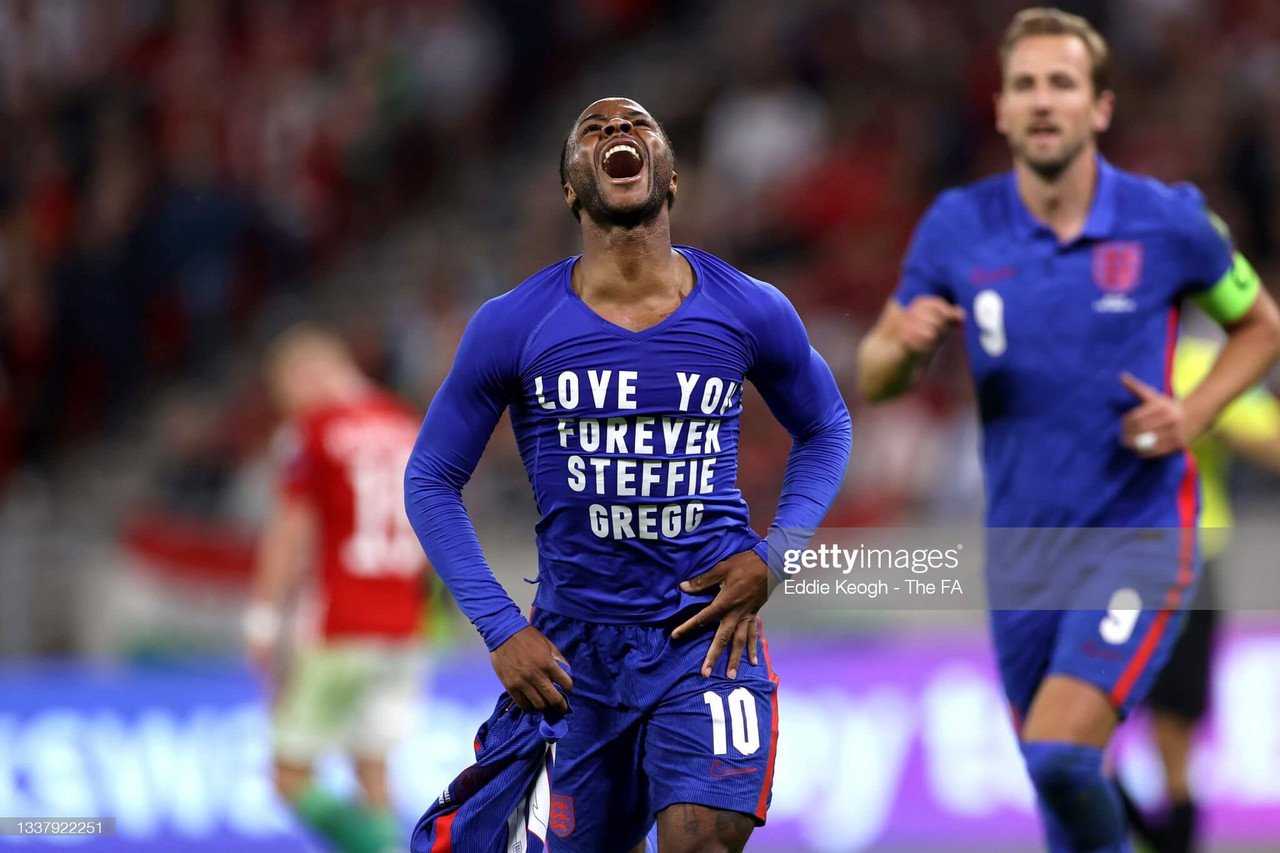 It is fair to say that Raheem Sterling's better days have come in an England shirt rather than that of Manchester City in recent months. Whereas he has scored two goals in his last 19 appearances for Pep Guardiola's team, he has managed 16 in 24 for the national team.
Sterling was again on target in Budapest on Thursday evening as England struck four past Hungary. The 26-year-old was involved from the off as he set up Mason Mount, then dribbling into the penalty area and then chasing a long ball into the box. This was while also been man-marked by Hungary's left-back and even been triple marked at times.
The value of Sterling was highlighted in the past summer's European Championship when he was England's best player in their journey to the final; scoring three goals and assisting another whilst also being an ever-present starter for Gareth Southgate's side. This is in stark contrast to City where he has only started once this season.
Southgate was therefore full of praise for his forward, who is now just 11 goals shy of England's ten leading scorers, after England's fourth consecutive victory in World Cup qualifying. The England manager believes that Sterling is somewhat undervalued and spoke of how he has been an integral part of England's set-up in recent years.
"I've a very good relationship with him, he knows what we think of him, he's very comfortable in our environment," Southgate said of Sterling. "There's incredible competition for places at Manchester City, as well as here, but for us he's just been, consistently, a player who's delivered in matches and we have had complete faith in him. This summer he was outstanding. I do think he doesn't really get the recognition he deserves. He often goes under the radar and almost seems to have to continually prove himself.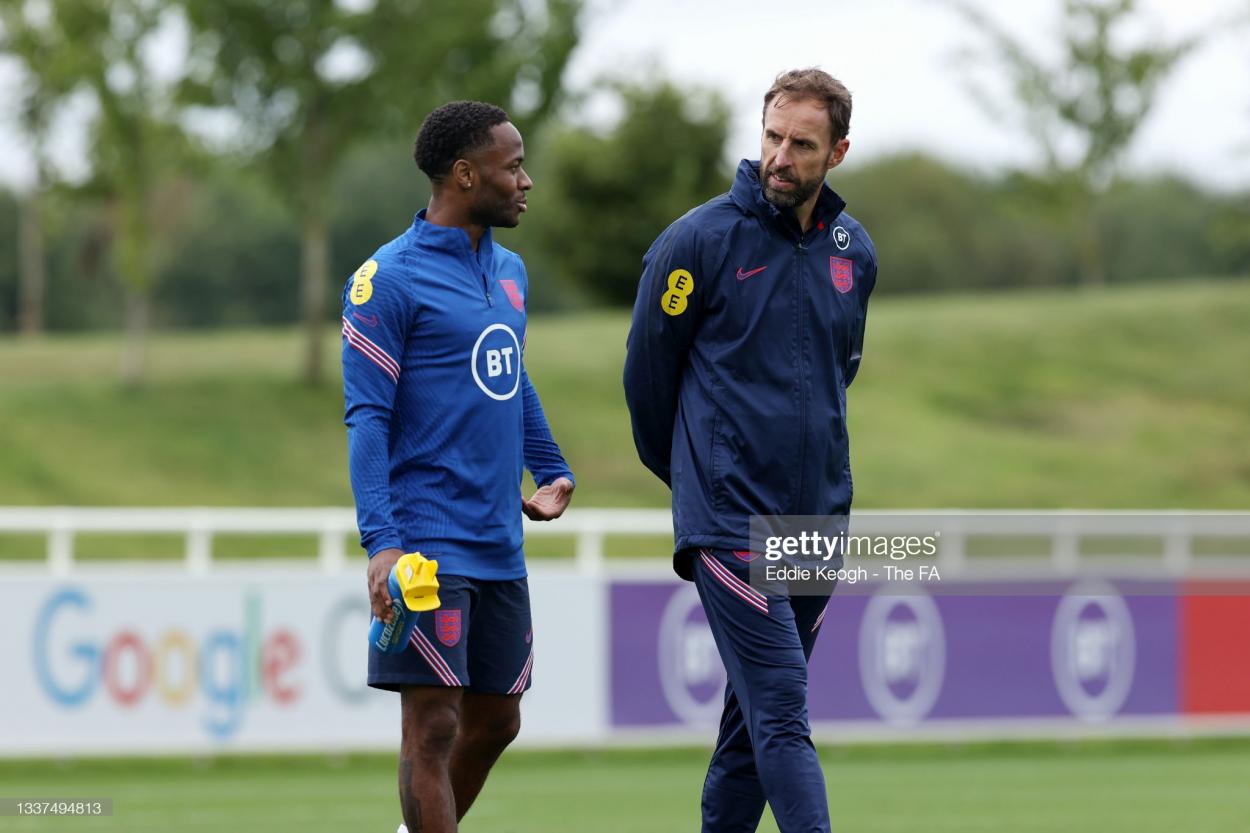 "He's been consistently one of our most important players. I know it is great that we haven't got one star player who everybody ends up talking about, which is remarkable when you consider we have the likes of Kane and Sterling and others in the group. It's always about the collective but his performances have been so important to us for such a long time.
"He really sets the tone with the way he works without the ball. When you have a creative talent like he is that is prepared to really commit to the team and weigh in with the goals and assists that he has over a long period of time now, he has been a fabulous player for us to work with and he is so important to what we do."
Southgate will make sweeping changes to his lineup for Sunday's home qualifier against Andorra, which will be England's first game at Wembley since the Euro 2020 final defeat by Italy. He is mindful of early season fitness issues and the fact that England face Poland in Warsaw next Wednesday.
"To be able to rotate and use the depth in the squad is very important," Southgate said. "Absolutely we will make a lot of changes."