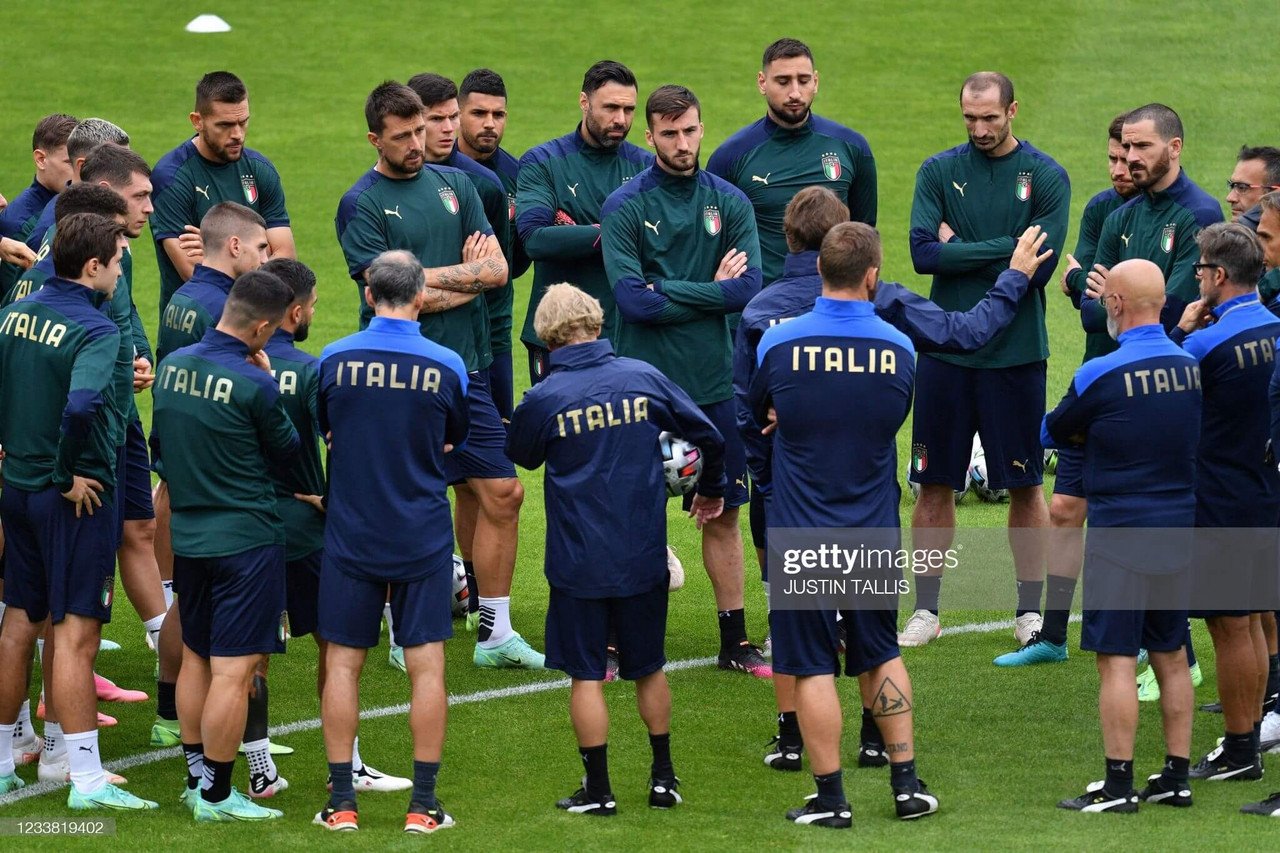 One has to go back to the summer of 2012 for the last time that either Italy or Spain had progressed this deep into a major tournament. It was in Kyiv, Ukraine that the pair actually faced each other in the final of Euro 2012 with Spain thumping their opponents by four goals to retain their European Championship crown.
At that point in time, it seemed that another deep dive into a major tournament was just around the corner for both teams. Italy had been world champions only six years prior and appeared quite settled under the management of Cesare Prandelli. Spain, meanwhile, had just won their third consecutive title with their inaugural world cup triumph wedged in between.
It is fair to say that despite the result on the night, these were the two best teams in Europe at the time. However, since then their fortunes have somewhat faltered. Neither nation has managed to progress past a quarter-final in the last three competitions. Furthermore, Spain have suffered back-to-back last-16 exits while Italy infamously failed to qualify for the 2018 World Cup.
Over the past nine years Italy have had five managers with Spain having gone through four. There have been more downs than ups as new crops of players have tried to emulate the successes of previous generations. But it is not until now, with a date between the two teams at Wembley this evening, that they can honestly claim that they are back to where they want to be.
Few would have expected that either nation would be making up two of the last four teams in this European Championship. Prior to the tournament, Italy were adjudged to be promising albeit a slightly unknown quantity while Spain were practically written off with critics focusing on the youthful make-up of the squad and that there was no Real Madrid player in it for the first time.
Yet, over the course of five games, they have demonstrated both resilience and panache to reach the semi-finals. Italy excelled in an average group A before enduring a tough test against Austria and then knocking out Belgium's golden generation. Roberto Mancini's side play in quite an unorthodox Italian way with attractive attacks being noticeable.
Spain, on the other hand, have endured all emotions during the past month. There have been countless hurdles which they have overcome: Sergio Busquets testing positive for covid-19, Alvaro Morata suffering horrific abuse after some wayward finishing; two extra-time knockout games which tested resources and mindset, and the constant questioning of Luis Enrique's decisions.
"I wouldn't say it's been hundreds, but we've had many examples of resilience being shown – not just from the 24 players, but also the staff who work for the national team," Enrique said. "There's no doubt that it's the capacity and resilience we've shown to adapt to adversity. That has been great; it's not so much related to football, rather to life in general. Without that, you can't achieve anything."
"We know that we need to produce a big performance because Spain are a top side," Mancini followed. "Despite the fact they have brought through some younger players, they still have an excellent squad and a very capable coach, so it will be a tough match, just as it was against Belgium. The difference is that the two teams have a different style of play, so we need to prepare for a different style of match."
Midfield will be the battleground
Mancini will be without Leonardo Spinazzola for the semi-final after the influential left-back ruptured an achilles tendon against Belgium. But Rafael Toloi and Andrea Belotti should be fit after sustaining knocks in recent days.
The Italy manager, however, all but confirmed Ciro Immobile would again start in attack. The Lazio striker has scored twice at the tournament but not in Italy's past three games, leading to questions over his place.
"Ciro Immobile is still the proud recipient of the [2019-20] European Golden Boot, I believe," said Mancini. "He has scored more goals than anyone else during the past few years and often in a major tournament it is the most maligned player who can prove to be the match-winner, so we're fairly relaxed on that score."
It will likely be in midfield that this game is won, though. Both sides play 4-3-3 in a slightly different style but there is no arguing about the quality the two sides possess in the middle third. Chelsea's Jorginho is Italy's deep-lying playmaker, allowing Marco Veratti and Nicolo Barella to get closer to the opposition's penalty area where they can do greater damage, and they have been the stand-out midfield three.
Busquets may be 33 next week but he remains crucial to Spain's midfield plan as the central pivot and his absence was noticeable in the opening two group matches he missed. Prodigious teenager Pedri has offered flashes of his talent but Koke has not made the impact a player of his experience should.
"I don't think both of us can dominate, so it'll be interesting to see who wins this tussle," Enrique added. "Apart from having top players, Italy are a real team. They attack and defend as a unit, which is really similar to what we do.
"They also employ a high press, which it would be hard to imagine an Italian side from the past doing. Now they're strong in several ways of playing, meaning that the game will be really interesting. Both teams will have their moments."