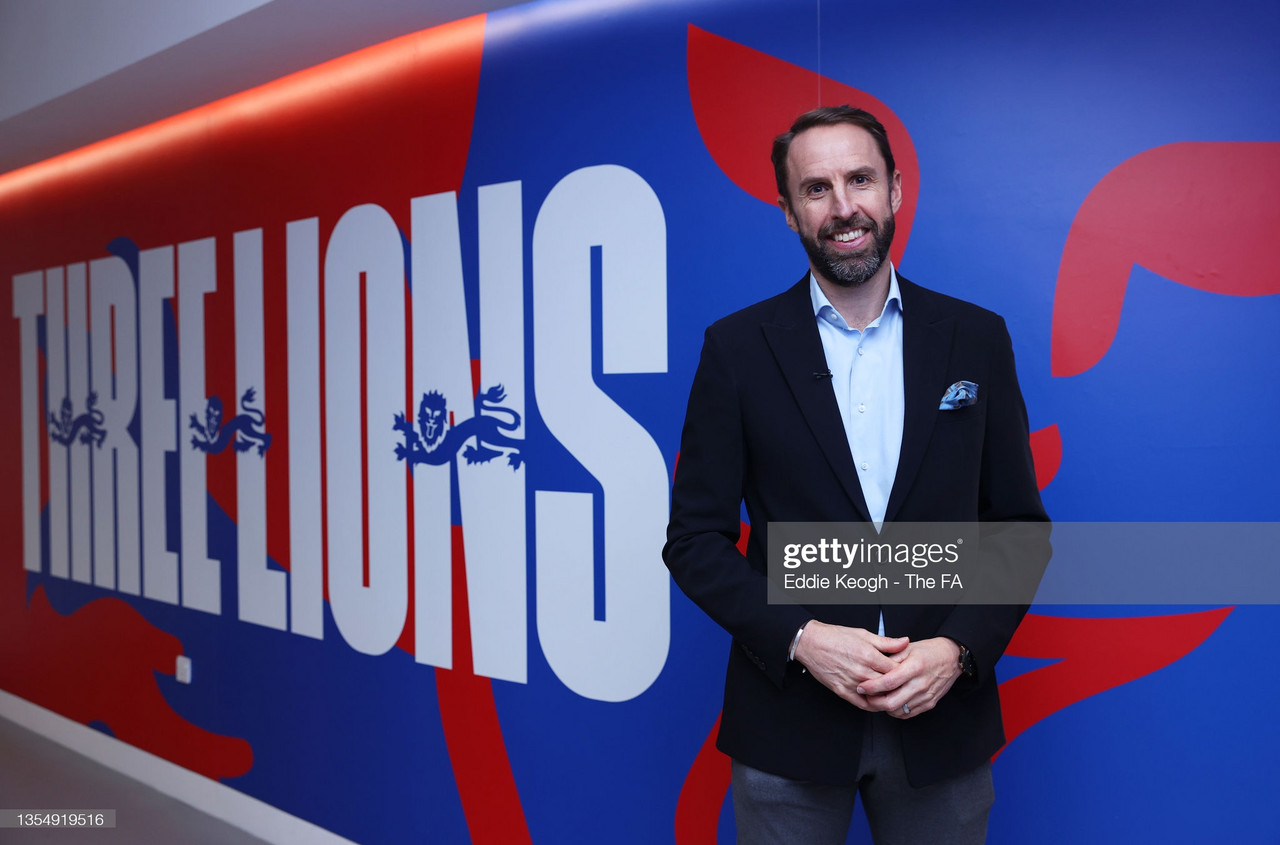 England boss Gareth Southgate has today confirmed that he has signed a new contract with the England national side until December 2024, alongside his assistant Steve Holland.
There were recent talks surrounding Southgate's future, with many believing that the 51-year-old would step down from his position after the Qatar 2022 World Cup.
However, today's announcement means that next year's World Cup will not be his last tournament, but instead he is able to lead England at the next European Championships, which are to be held in Germany in 2024.
After coming so close to lifting the Euro 2020 trophy this past summer, Southgate is as committed as ever to helping the nation end their years of hurt.
In a statement released by the FA, Southgate said: "I am delighted that Steve and I have been able to extend our stay in our respective roles.
"It remains an incredible privilege to lead this team. I would like to take this opportunity to thank Mark (Bullingham, FA chief executive), John (McDermott, technical director) and the board for their support - and of course the players and support team for their hard work," he continued.
"We have a great opportunity in front of us and I know they and the fans are all excited about what this squad could achieve in future."
With an exciting crop of young talent coming through the ranks, the future is looking bright for the England national side.
Southgate has handed out 50 debuts to the next generation of England stars since he began his reign with a 2-0 victory over Malta back in 2016 – and there are no signs of slowing down.
It was only last week that Aaron Ramsdale and Connor Gallagher were given their first minutes in the first team in an England shirt, with the squad only getting stronger ahead of the forhcoming World Cup next November.
However, a feeling had brewing in recent weeks that the temptation of club football may have lured him away from his position as England manager, but Southgate was quick to dismiss this idea in Monday's press conference.
When asked if he had been considered moving back into club management, Southgate said he would have found it "difficult to live with" if he had walked away from the national side with unfinished business.
"We had already agreed (to stay before the international break), but the conversations with (The FA), we knew what we wanted to do," added Southgate.
"Sometimes people are looking what's next in life and their career, and don't live a fulfilling life where you are.
"When you've done work culturally and where they can challenge (for titles), you want to bring that to fruition. We've only won one World Cup but we have to believe that's possible, it's an aim we have as a team," he continued.
"To step away when we think the next few years could have been exciting, that could be difficult to live with. If this contract is the last, I will only be 53 at the end of it and I hope there'll be a lot of my life at the end of it!"
Asked if it will be his last England deal, he said: "We have only just agreed to stay. We are always thinking about what's next but we have only just agreed to stay!
"If we are in a position where it's my decision to make in three years, we'll be in a place where we've done a good job."
Southgate has won an impressive 44 games out of a possible 68 as England manager, resulting in a 64.7% win rate – the second highest of any England manager to have managed five or more games, narrowly behind Fabio Capello.
But it is his side's performances in the major tournaments that have earned him the contract extension – with England getting to their first World Cup semi-final since 1966 and their first ever European Champions final all whilst under his management.
It is hard to know just how well Southgate's England side will perform across the next three years, but one thing is for sure, the team will be in good hands for the upcoming two tournaments.